Medvedev vs Opelka Prediction: French Open Picks
June 3, 2021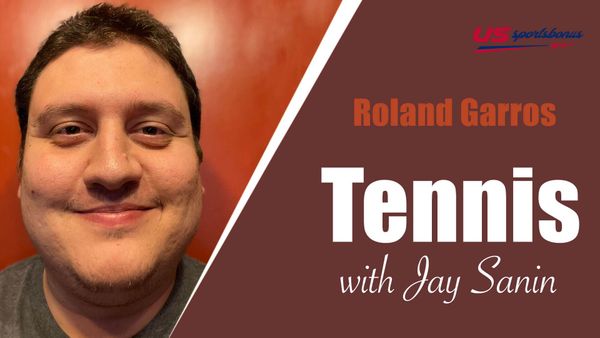 Medvedev vs Opelka is an exciting matchup during the Friday slate in the French Open. This matchup could end up being one of the most exciting battles between Russia and the United States since Ivan Drago and Rocky Balboa went at it. In this round of French Open tennis picks, we examine this battle between the second-ranked player in the world and one of the best servers in the game of tennis today.
Daniil Medvedev vs Reilly Opelka Betting Pick
Medvedev vs Opelka Pick: Under 39.5 games (-114)
Great promotions
Best Multi interface platform
Easy registration process
UP TO $1000 BONUS
Daniil Medvedev has looked good so far this week despite clay being his least favorite surface to play tennis on. After beating Alexander Bublik in straight sets to start his tournament, the Russian beat American Tommy Paul in four sets to make it to the third round. Medvedev responded nicely to adversity against Paul, winning the final three sets after dropping set number one.
Medvedev has done an excellent job of punishing players for failing to get their first serve into play in this tournament. He has won 65.9% of the second return points he has faced so far in the 2021 French Open. And against a player like Reilly Opelka who isn't the best mover on tour, Medvedev could be even better against the Opelka second serve if he sees enough of them.
Reilly Opelka, as expected, has used his powerful first serve to power through his first two opponents at Roland-Garros. He beat Andrej Martin in straight sets in the first round, and knocked out Spaniard Jaume Munar in four sets in round two. But Opelka will face the best returner of serve he has encountered this week when he takes on Medvedev.
Opelka has smashed 28 aces through two rounds of this year's French Open. He is right at 75% of first serve points won through two rounds, a number he will need to replicate if he wants to beat Medvedev at a Grand Slam. But Opelka will want to improve on his first serve percentage in this match, as it has not surpassed 66% through the first two rounds and will need to be higher to avoid Medvedev punishing his second serve.
Medvedev vs Opelka has been contested three times prior to this matchup at the French Open, with the Russian claiming two of those three matches. All three were on hard courts, and all three went the maximum of three sets. This will be the first time these two play on clay and the first time they meet at a major.
Reilly Opelka's serve is a major weapon heading into this match, but Medvedev's gifted returning on second serves should neutralize the advantage that the American's first serve provides. Expect Medvedev to win a tight first set and to dig his hooks into the Opelka serve from there en route to a relatively comfortable three or four-set victory. The match will go under the 39.5 service game total.
Medvedev vs Opelka Pick: Under 39.5 games (-114)
Great promotions
Best Multi interface platform
Easy registration process
UP TO $1000 BONUS
What are Federer's odds to win the French Open?
Roger Federer's odds to win the French Open sit at 50/1 following his victory over Marin Cilic on Thursday. Federer has looked good for the most part in this tournament, but he is downplaying his chances of coming out on top in Paris. His stated goal is still to win Wimbledon, which is set to take place a couple of weeks after the French Open.
What other big matches are on Friday?
Tsitsipas vs Isner is going to be an extremely interesting match on Friday, and is set to take place during the night session on Chatrier. Isner's serve, like that of Opelka, may be able to keep him in that match. But Tsitsipas is considered one of the few players with a chance to beat Nadal for this title, and is a strong favorite in this match.
Who has been the biggest surprise at Roland-Garros?
American Steve Johnson could be the biggest surprise of Roland-Garros so far on the men's side. Johnson has won twice as a heavy underdog, and has another tough test ahead of him against Pablo Carreno-Busta in the third round. Johnson is one of many Americans off to a nice start on the red clay in Paris so far.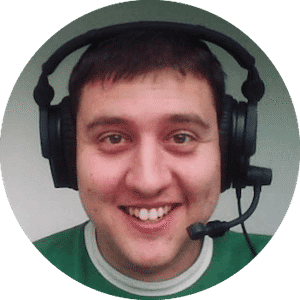 Jay Sanin
Jay Sanin is a sports writer and broadcaster from Albany, NY. He has covered sports betting and the gambling industry since 2013.