Max Griffin vs Carlos Condit Prediction
July 8, 2021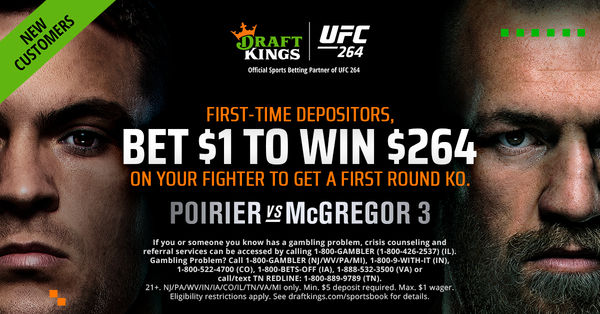 Max Griffin -190 vs Carlos Condit
Fight is at 170 lbs and is +150 to end inside the distance.
Be sure to check out this amazing offer from DraftKings for this fight card.
Betting Pick: Griffin -190
✅ On a fight card that features just two fights with betting lines north of -250, we can be quite thankful for the non-inflated lines in this instance. Max Griffin is rightfully favored and this line should be even wider. I would be shocked if we didn't see a wider figure come fight night. Following a bit of what many would call bad luck in terms of judge's scorecards, Griffin has bounced back in a big way recently. He has consecutive KO wins entering this fight, and looks like the best version we've ever seen of this fighter. He has put his MMA game together and is well rounded and his strikes have become potent. He should be the better and more powerful striker, but it will be a non issue if he is not. Griffin can always turn to wrestling in this matchup, where he will have an absolutely decided advantage, giving him multiple paths to victory.
✅ Carlos Condit, at 37 years old, returns to fighting a fighter in his prime as opposed to a vet like himself, as he did in his last two fights. The wins over Matt Brown and Court McGee are likely what are keeping this betting line down, and that is something of a gift for us. Those wins came after five straight losses to fighters in their prime, and Condit has to go all the way back to 2015 to look up his last win before the McGee fight. He is still a solid enough striker, but always has the same hole in his game. He can be taken down with relative ease and beaten on the floor. This will be a problem for him and Griffin is a fighter who has had success in this area in the past. Condit will have a competitive chance in the stand up, but even if he starts winning in that aspect, he will simply get dumped to the floor. Outside of a flash KO, it is difficult to envision a path to victory for Condit in this matchup.
✅ On a card that has solid matchmaking overall, this one does not fall into that category. Griffin is simply at a different point in his career trajectory and will likely have something of an easy time with Condit. While the +250 ITD line on him is quite tempting, we will take the safe avenue on the -190 flat line. A decision win is at least as likely as a finish, but if you want to supplement a Griffin flat play with an ITD play, far be it from to talk you out of it.
Betting Pick: Griffin -190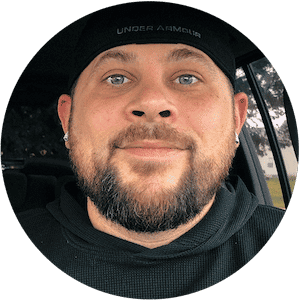 TJ Calkins
TJ Calkins was raised in a gambling loving household. He knew how to handicap horse races and follow line movements well before his tenth birthday. While sports betting remained a passion into adulthood, poker and Daily Fantasy Sports also became passions and remain as such today.