Mavericks vs Jazz Predictions
January 28, 2021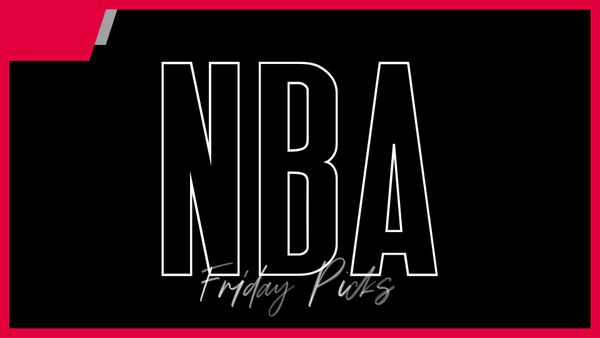 The Mavericks vs Jazz matchup is a western conference bout that is sure to bring the fireworks. Both of these teams are vying for a playoff spot, and every game is extremely crucial. Especially in the West, where there are 10 teams looking to fill 8 spots.
These two teams have been in the mix plenty recently and both have promising futures. There is a ton of talent to go around in this game, and we're here to let you profit while you feast your eyes on a spectacular Jazz vs Mavericks matchup.
There are superstar players on both sides of this game and you won't want to miss out. This game is nationally televised, but there are other ways to tune in. We will provide you with top of the line NBA picks – against the spread and over/under predictions.
Mavericks vs Jazz Betting Pick
NBA Betting Picks: Mavericks vs Jazz Preview
Why bet the Jazz:
✅ Utah showed that it does not need Donovan Mitchell to be successful in Wednesday's win over the Mavericks. Jordan Clarkson stepped up with 31 points off the bench to fill the void left by Mitchell's absence.
✅ Dallas is still reacclimating Dorian Finney-Smith, Josh Richardson and Dwight Powell back into the fold after extended absences for each player. The Jazz, on the other hand, are running like well-oiled machine.
✅ Utah's three-point shooting is simply unmatched right now. The Jazz lead the league in threes made per game and hit 16 in Wednesday's blowout win over Dallas. The Mavs will not be able to keep up once again.


General Info about Mavericks vs Jazz
Where do the Dallas Mavericks play their home games?
The Mavericks play their home games in the American Airlines Arena.
Where do the Utah Jazz play their home games?
The Jazz play their home games in Vivint Sprint Arena.
Where can you watch Jazz vs Mavericks?
You can watch this game nationally on NBA League Pass.
Where can you bet on Mavericks vs Jazz?
USsportsbonus recommends BetMGM Sportsbook to get the best odds and betting options on the game.
Dallas Mavericks vs Utah Jazz Predictions
The Dallas Mavericks and Utah Jazz have faced off over 175 times historically with the Jazz holding a comfortable all-time advantage. While the Mavericks have had some great teams over the years, the Jazz have quietly been one of the more consistent teams in the history of the NBA.
Both teams are young at this point and looking to mold their future into true contenders. Neither are quite there yet, but are only a piece or two away on both sides. Especially when you have one of the best players in all of the league.
Make sure to check out the Mavericks vs Jazz predictions for both against the spread and over/under above. We put in the time and research so you don't have to, considering things like injuries and recent performance. You don't want to miss out.
Mavericks vs Jazz Against the Spread Predictions
When betting the Jazz vs Mavericks against the spread, you must pick which team will win the game and by how many points. This is the most popular way to get NBA games as you're able to get even money on both teams.
Let's say the Mavericks are 3.5-point favorites over the Jazz. If you bet the Mavericks, you need them to win by four or more points. A wager on the Jazz would call for either a victory or a loss by three or fewer points.
When betting against the spread, it's worth taking many factors into consideration, including injuries and recent performance. We're here to provide you with well-researched Mavericks vs Jazz against the spread predictions above.
Jazz vs Mavericks Over / Under Betting
Betting the over/under refers to betting whether the Dallas Mavericks and Utah Jazz will combine for more or less than a certain amount of points. Let's say the over/under is set at 221.5 points.
A bet on the over would call for the Mavericks and Jazz to combine for 222 or more points. A successful bet on the under would require the two teams to combine for 221 or fewer points. If a number is round and hits exactly, both over and under bettors receive a push refund.
The over/under is the second most popular way to wager the NBA. Make sure to check out our Mavericks vs Jazz over/under predictions above as we highlight our best bets for the sure to be great game.
Dallas Mavericks vs Jazz Moneyline Predictions
The moneyline is the simplest bet of all, requiring you to simply pick the winner between the Utah Jazz and Dallas Mavericks. However, the sportsbooks will still get their juice in one way or another.
If a team is a (-190) favorite, you must wager $190 to win $100. That same $100 placed on a (+190) would return $190. The (-) team is always the favorite while the (+) team is in turn the underdog.
You must ensure there is value when betting a moneyline as it's a surefire way to lose a hefty price of your bankroll. Check out our Jazz vs Mavericks moneyline predictions above.
The odds in the NBA change more than any other sport as the majority of news comes out the day of. Shootaround is early in the morning and news leaks out all day afterwards. This can cause panic alike in both bettors and sportsbooks.
Depending on which side you're on will dictate whether you want to wait or lock your bet in. If you think it's going to move towards you, then you may want to give it some time. If you envision the line going the opposite way, you're best off locking in that bet as soon as possible. Make sure to check out our Mavericks vs Jazz odds above.
Live Streaming Mavericks vs Jazz
The United States currently doesn't offer any NBA live streaming Mavericks vs Jazz options through sportsbooks. With the legal gambling landscape constantly changing, things will certainly change and we will be the first one to let you know. For now, your current options include paid streaming options. These include YoutubeTV, FuboTV, and Hulu. Make sure to check out the betting predictions above so you can profit while you watch a great game.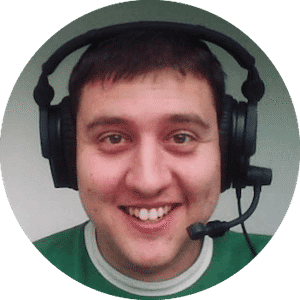 Jay Sanin
Jay Sanin is a sports writer and broadcaster from Albany, NY. He has covered sports betting and the gambling industry since 2013.