Mavericks vs Clippers Game 7 Predictions: NBA Playoff Picks
June 6, 2021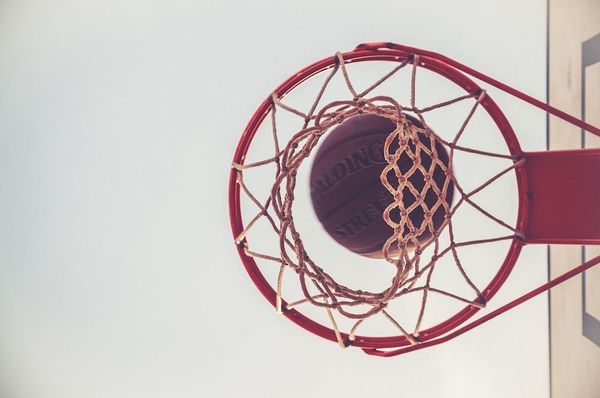 The Mavericks and Clippers clash in game 7 of the Western Conference quarterfinals. The Clippers were fully expected to win the the series, as evidenced by their -400 series price entering the series. But the Mavericks have proven that they are more than capable of going toe to toe with the Clippers both last season and this season. In this round of NBA picks, we break down game 7 between the Mavs and Clippers.
Los Angeles Clippers vs Dallas Mavericks Betting Pick
This game will be played at 3:30 PM ET at Staples Center
Why bet the Mavericks:
✅ The Mavericks have beaten the Clippers three times in Los Angeles already in this series. They may not win this game outright, but there is clearly some value in taking the six points here.
✅ This game could very well come down to whether Kawhi Leonard or Luka Doncic has the better game, as both men have carried their respective teams. Luka's all-around prowess should give him and his team an edge in that matchup.
✅ As a road team, the Mavericks covered the spread at a 59% clip this season and were better on the road than they were at home. Expect that to continue in this deciding first round game.
One of the Largest Gambling Sites in the US
Offers Casino, Sportsbook & DFS
Great Promotions
$1000
General Info about Dallas Mavericks vs Los Angeles Clippers
Who are some memorable players from this series?
Both teams have had several memorable players in past Mavericks vs Clippers games. For the Dallas Mavericks, players like Dirk Nowitzki and Luka Doncic have been at the forefront when the Mavs have come to play in this series. For the Clippers, players like Kawhi Leonard, Paul George and Chris Paul have been some of the best they have had to offer.
What is the most important key to this rivalry?
The biggest key to contests between the Dallas Mavericks and Los Angeles Clippers is outside shooting. Both teams are capable offensive squads. But the team that has the better shooting night from the perimeter is going to have an undeniable advantage in this battle between two of the bigger franchises in the league.
Where do these teams play their home games?
The Los Angeles Clippers play their home games at Staples Center in Los Angeles. The Dallas Mavericks, meanwhile, play their home games at American Airlines Center in Dallas. Both of these teams tend to perform well at home historically, as their fan bases have both grown with their success in the league.
Can I bet on this game?
Most games between the Los Angeles Clippers and Dallas Mavericks can be wagered on, yes. Whether or now you can bet on the game depends on the laws in your individual state. All bettors should look into the sports gambling laws in their state before attempting to place a wager, to make sure they are allowed to do so.
Clippers vs Mavericks Predictions
There are multiple ways to make predictions on Dallas Mavericks vs Los Angeles Clippers games. Bettors can wager on all kinds of markets, from which team will win the game to which player will score the first basket. But there are a few betting markets that are more popular than others, with those markets being the spread, the total and the moneyline. Here, we will explain those markets in a little greater detail.
Mavericks vs Clippers Against the Spread Predictions
The point spread might be the most commonly used NBA betting market. Those betting on Dallas Mavericks vs Los Angeles Clippers games against the spread are predicting which team will win after the point spread is applied to one of the sides. In the point spread, the favorite has points taken from their final score, while the underdog has points added to their number.
For example, if the Mavs are a five-point underdog against the Clippers, they would have five points added onto their final score. Picking a side in this market requires bettors to understand the stats for each team, to get a feel for how many points teams tend to win and lose their games by.
LA Clippers vs Mavericks Over/Under Betting
In the over/under betting market, bettors are wagering on the combined number of points from the teams in Dallas Mavericks vs Los Angeles Clippers games. This market also requires a deep understanding of stats, as things like tempo and average shot attempts are important when making decisions in this market.
As an example of a total wager in the NBA, let's say that the total was set by bookmakers at 234.5. In this example, bettors would be betting on whether the combined scores of the Los Angeles Clippers and Dallas Mavericks would be over or under 234.5. For the purposes of this bet, overtime counts toward the total as well.
Dallas Mavericks vs Clippers Moneyline Predictions
Moneylne betting for Dallas Mavericks vs Los Angeles Clippers games requires bettors only to predict which team will win a game when these squads play. Betting on NBA moneylines can be difficult, as any team can win on any given night, and bettors have to wager more to win on favorites than they do against the spread. But the goal of this market is easier to grasp than all of the others, as the goal is simply to pick the winner.
Strong presence in US
Wide range of betting options
Generous bonus offers
UP TO $1000 BONUS
Great promotions
Best Multi interface platform
Easy registration process
UP TO $1000 BONUS
One of the Largest Gambling Sites in the US
Offers Casino, Sportsbook & DFS
Great Promotions
UP TO $1000 BONUS
Clippers vs Mavericks Odds
The odds for Dallas Mavericks vs Los Angeles Clippers games are set based on the stats for both of these teams. They are then adjusted based on factors such as which players are sitting out due to injury, illness or just the need for rest. They are also adjusted regularly based on the amount of wagering that is done on either side of a game, as heavy betting on one side or the other can prompt changes to betting lines.
Live Streaming Mavericks vs Clippers
Those who wish to watch the Los Angeles Clippers and Dallas Mavericks can do so through a number of live streaming platforms. They can watch through the local television partners of the Los Angeles Clippers and Dallas Mavericks via their streaming apps. There is also the possibility of these games being available for streaming on Hulu, YouTube TV and other streaming platforms.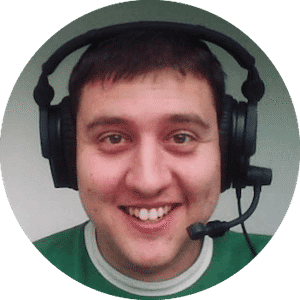 Jay Sanin
Jay Sanin is a sports writer and broadcaster from Albany, NY. He has covered sports betting and the gambling industry since 2013.