Magic vs Rockets Predictions
April 17, 2021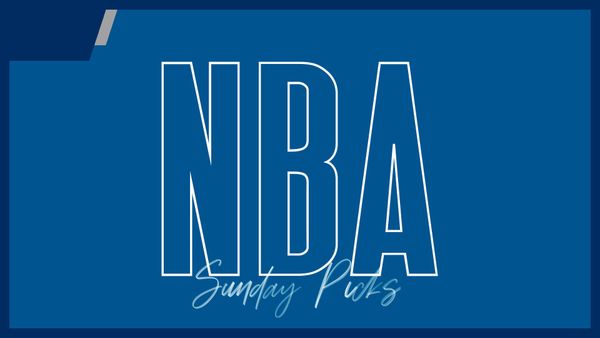 Magic vs Rockets Pick: Magic -1
The Houston Rockets and Orlando Magic have played plenty of big games against one another, even meeting in the NBA Finals in the past. Here, Magic vs Rockets will be contested again, though the stakes are not quite as high as they were during that Finals showdown. In this edition of NBA picks, we take a close look at both teams and make our best bet for this matchup between teams looking to get back to the top of the league.
Houston Rockets vs Orlando Magic Betting Pick
This game will be played at 7:00 PM ET at Amway Center
Why bet the Magic:
✅ Both the Houston Rockets and Orlando Magic appear to be tanking during this regular season. But the Magic come into this contest with better health than their visiting opponent. John Wall is one of many Rockets who will not be available for this regular season matchup. Orlando has been respectable at times at home, and should take advantage of that.
✅ The Houston Rockets enter this Magic vs Rockets game having lost five straight contests during this regular season. Asking them to cover as a one-point underdog against the Orlando Magic, or any other team in the NBA right now, seems to be too much to ask. With the current track record of the Rockets in mind, the Magic are the better play here.
✅ The Houston Rockets are just 12-16 against the spread as a road team so far this season. The Orlando Magic, meanwhile, are a somewhat respectable 14-14 against the spread as a home team this year. The Magic should be able to get to above .500 against the spread at home against a Rockets team that just has not been able to get things going on the road.
General Info about Orlando Magic vs Houston Rockets
Who won the Magic vs Rockets finals?
The Houston Rockets won the 1995 NBA Finals, when they swept the Orlando Magic to claim the championship. The Orlando Magic were a very young team that year, with Shaquille O'Neal and Penny Hardaway leading them against a much more experienced Rockets team that was led by Hakeem Olajuwon.
How often does Magic vs Rockets happen?
Each season, the Houston Rockets and Orlando Magic are scheduled to play once or twice per year. Barring another matchup in the NBA Finals, that is the number of matchups fans are bound to see. The reason that there aren't more scheduled contests between these teams is the fact each side plays in a different conference.
What is the key to Magic vs Rockets?
The most important key to this matchup between the Orlando Magic and Houston Rockets is defense. Both of these teams have been elite on offense at different points of their history. But the NBA is loaded with elite offensive talent these days. Teams that can get stops are harder to come by, and the team that can get stops here should be able to win.
Rockets vs Magic Predictions
Our predictions for matchups between the Orlando Magic and Houston Rockets are based on deep analysis of the upcoming game. In addition to looking at previous games, we look at stats and the matchups that could impact performance on both sides of the floor. That analysis allows us to make the most accurate predictions in popular NBA betting markets like the moneyline, total and point spread.
Rockets vs Magic Against the Spread Predictions
Betting on the point spread is a good idea when the projected performance of one team exceeds the point spread amount set by sportsbooks. In Magic vs Rockets, the goal is to figure out who will be superior in the game despite the fact that these teams do not play many games against one another. That type of projection will rely heavily on stats from previously played games. But being intuitive enough to project how individual matchups will pan out is important as well.
Orlando Magic vs Rockets Over/Under Betting
Throughout the season, over/under betting in the NBA is incredibly popular. This is because it makes every possession of a game feel important. But bettors have to understand both the Houston Rockets and Orlando Magic on a deep level to do well in this type of bet. The style of basketball that each side plays is very important to determining the combined score of each game. And with plenty of stats that can help determine what the score will look like, there are many ways to get a leg up on the books in this market.
Houston Rockets vs Magic Moneyline Predictions
The moneyline simply asks bettors to figure out whether the Houston Rockets or Orlando Magic are going to win each game they play against one another. How a team has done in recent games is interesting to look at when picking a winner in a basketball game. But understanding the situational factors that can impact a team in a one-game sample during the NBA season is often much more important than looking at games from much earlier in the year.
The odds for games between the Orlando Magic and Houston Rockets often come down to a series of factors. But injuries are the most important things when it comes to determining the odds of games between these two teams. Star power in the NBA means a lot more than it does in baseball and football. Because of that, one missing player can be the difference between one side being favored to win or given very little chance to come out on top.
Live Streaming Magic vs Rockets
Fans who want to watch the Houston Rockets and Orlando Magic play their games against one another can use several live streaming services to do it. There are many streaming options that carry games in the NBA. YouTube TV, Hulu and FuboTV are all options that carry games throughout the season, and platforms like NBA League Pass often have Magic vs Rockets as well.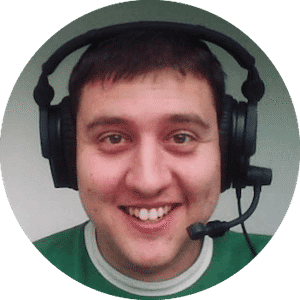 Jay Sanin
Jay Sanin is a sports writer and broadcaster from Albany, NY. He has covered sports betting and the gambling industry since 2013.