Magic vs Pacers Predictions
April 8, 2021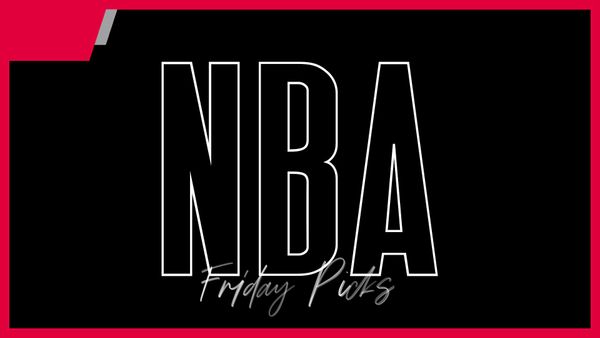 The Magic vs Pacers will face off in a matchup that is sure to be extremely competitive from start to finish. Both of these teams have a lot of history against one another and it will be interesting to see who will prevail.
We're here to do the hard work for you, bringing you completely free Pacers vs Magic predictions. You can also count on us for over/under betting picks, as well as an occasional moneyline wager. Check it out below.
Magic vs Pacers Betting Pick
This game will take place at 7:00 PM ET in the Amway Center
Why bet the Magic:
✅ Neither the Orlando Magic or Indiana Pacers are playing very good basketball. Both have lost three of their last five games and it's starting to look like both of these teams will miss out on the playoffs. The Pacers are still in striking distance, but it's starting to look like more and more of a longshot day by day.
✅ It's bombs away time for the Orlando Magic youngsters and I have absolutely no interest in betting against this talent with the green light. Cole Anthony, R.J. Hampton, Mo Bamba, and Terrence Ross are all getting big shots and they all put up 10+ shots in the last game. It's only a matter of time until one or two of them get hot and the Pacers won't be able to pull away.
✅ It's hard to prepare for the Orlando Magic right now, who are playing 10-12 guys every game. The starters aren't doing much, but the bench is and they're tough to prep for. They haven't played much together and a few hot minutes in each half will make this game interesting. If you're looking for a lean on the total, I am a big fan of the over here.
✅ The Indiana Pacers are 0-7 ATS in their last 7 games after allowing more than 125 points in their previous game.
✅ The Orlando Magic are 5-1 ATS in their last 6 Friday games.
Great promotions
Best Multi interface platform
Easy registration process
Get $1000 bonus
General Info about Magic vs Pacers
Where do the Orlando Magic play their home games?
The Magic play their home games in the Amway Center.
Where do the Indiana Pacers play their home games?
The Pacers play their home games in Banker's Life Fieldhouse.
Where can you watch the Pacers vs Magic?
You can tune into this game nationally on NBA League Pass.
Where can you bet on the Magic vs Pacers?
USsportsbonus recommends BetMGM Sportsbook to get the best odds and betting options on the game.
Orlando Magic vs Indiana Pacers Predictions
The Orlando Magic and Indiana Pacers face off in a game that anyone can win. We're here to bring you well-researched betting picks and predictions for the Pacers vs Magic matchup.
That includes picks against the spread and the over/under. You can also count on us to bring you any relevant injury information and whether either team will be more fatigued than the other. The Magic and Pacers are both young teams that can play big minutes.
Tune in above for our top bets for the Indiana Pacers vs Orlando Magic. Make sure to also check out our other NBA top picks as we have multiple games covered every night.
Indiana Pacers vs Orlando Magic Against the Spread Predictions
When betting the Magic vs Pacers against the spread, you must determine which team will win the game and by how many points. This can be a tough bet to make, but that's why we are here.
For example, let's say the Magic are hypothetical 5.5-point favorites. In order for a successful bet on the Orlando Magic, they must win by six or more points. On the flip side, a bet on the Pacers would call for either a win by any margin or a loss by five or fewer points.
This is the most popular way to bet the NBA as you're able to draw even money on both sides of the bet. This keeps the lopsided moneyline bets at bay, which we will touch on later. Make sure to check out the Pacers vs Magic against the spread predictions above.
Pacers vs Magic Over / Under Betting
When making a wager on an over/under, it's your job to pick whether the two teams will combine for more or less than a certain amount of points. The Orlando Magic vs Indiana Pacers in this case.
If the over/under is 210.5, a bet on the over would call for the two squads to combine for 211 or more points. A bet on the under would call for 210 or fewer points. This is a relatively easy bet to understand.
Betting the over/under is the second most popular wager in the NBA. Games are tough to predict and some folks would rather root for either offense or defense on both sides. Make sure to check out the Magic vs Pacers over/under betting picks above.
Magic vs Pacers Moneyline Predictions
The moneyline is a very simple bet to understand, though the true complexity comes in knowing when the value is real. Betting the moneyline refers to choosing an outright winner, ignoring the spread and over/under.
While this can take the complexity out of many things, you will still be asked to pay the juice. If betting on a favorite, it'll cost more than $100 to win $100. How much more depends on how big of a favorite the team is. If a team is a -260 favorite, you would need to lay $260 to collect the $100.
A bet on the underdog can be a bit more appealing as that $100 can bring you far more than that. A $100 bet on a +260 underdog would bring a total of $360. These can be tempting bets to make, though risky. We're here to give you the best games to take the moneyline and when to go elsewhere.
Indiana Pacers vs Orlando Magic Odds
Odds in the NBA are ever-changing as the majority of news comes out day of. That means you can see spreads move up to fifteen points and totals up to 25. While those are rare cases where multiple players are benched on just one side of the ball, it still happens.
The more regular case is a one or two-point swing towards public money. This is worth paying attention to as it can make or break your evening. Especially with NBA games.
The Magic vs Pacers odds are sure to move closer to tip-off, which will either hurt or help you. It all depends on which side of the bet you're on. This is a risky game to play, but it can be the difference in a profitable and losing night.
Live Streaming Indiana Pacers vs Orlando Magic
There are currently no sportsbooks in the United States that offer streaming for the NBA. This is sure to change as the legal landscape expands, so make sure to keep an eye out as we will be the first to put you in the know!
For now, your options are paid streaming sites. Both YouTubeTV and Fubo offer the NBA League Pass add-on. This is a phenomenal feature and how I personally watch every NBA game every night.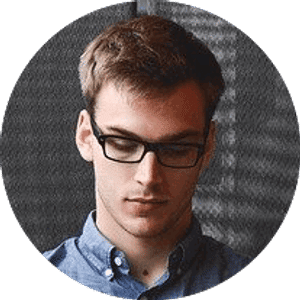 Jake Williams
Jake Williams is a sports gambling expert. He's been writing in the sports betting and DFS industry for over a decade. He specializes in MLB and NBA, along with College Basketball and College Football.