Magic vs Nuggets Predictions
April 2, 2021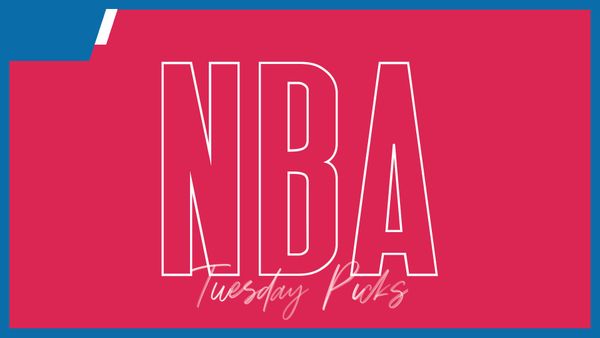 In the NBA, Orlando Magic vs Denver Nuggets games are an exciting attraction. These teams may not see each other often, but when they do it is an event worth watching. In this edition of NBA picks, we look at the Denver Nuggets and Orlando Magic and give you our best bet for this contest for this intriguing regular season matchup.
Denver Nuggets vs Orlando Magic Betting Pick
This game will be played at 7:00 PM ET at Amway Center
Why bet the Nuggets:
✅ This Orlando Magic vs Denver Nuggets contest is going to be impacted by injuries to the Magic. Orlando is without Cole Anthony, Terrence Ross, and Mo Bamba in addition to long-term injuries to Markelle Fultz and Jonathan Isaac. The Nuggets should be able to take advantage of the depleted Magic.
✅ Nikola Jokic only averages 14.4 points per game against the Magic. But he hasn't played Orlando since 2019. Now at the peak of his powers, Jokic should be able to run up his numbers in a bigger way than he has in the past against the Floridian side.
✅ The Nuggets have won eight straight games against the Orlando Magic dating back to the 2016-2017 season. With a banged up Magic team coming into this game, that streak is poised to be extended to nine games.
General Info about Orlando Magic vs Denver Nuggets
Which team has the upper hand coming into this game?
Both the Denver Nuggets and Orlando Magic have their advantages over one another that make it so a team doesn't have a clear cut advantage over the other. The home team is going to have an edge related to travel over the visitors, but this should be a competitive matchup.
Where do the Denver Nuggets play their home games?
The Denver Nuggets play their home games at Ball Arena in Denver, Colorado.
Where do the Orlando Magic play their home games?
The Orlando Magic play their home games at the Amway Center in Orlando, Florida.
Who are some of the best players to suit up for each team?
Both of these teams have had some all-time greats suit up for them in the past. The Orlando Magic have had legends like Shaquille O'Neal and Penny Hardaway lead them to wins in the past. The Denver Nuggets, meanwhile, have had elite contributors such as Alex English, Dikembe Mutombo and Carmelo Anthony.
Nuggets vs Magic Predictions
For fans who want to make predictions on Orlando Magic vs Denver Nuggets matchups, there are several options to choose from. Bettors can wager on everything from how many points each team will score, to the amount that key contributors will score, to simply who will come out on top when this game is in the books. Here, we will break down the key betting markets that there are to choose from.
Magic vs Nuggets Against the Spread Predictions
Against the spread betting is a question of which side will win and by how much they will win. Here, a point spread is applied to the score of one side or the other to even out the scores. The underdog has points added to their score, while the score of the favorite is reduced in this type of wager. Here, we will always provide the best NBA bets against the spread.
For example, if the Orlando Magic are a five-point underdog against the Denver Nuggets, the Nuggets would have to win by more than five. If they won by under five points, or lost the game, then the Magic would cover the spread.
Denver Nuggets vs Magic Over/Under Betting
The total is a market that asks bettors to figure out the total combined score of the teams in this matchup. For example, if the total is set at 223.5, bettors have to predict whether the scoring done by the Orlando Magic and Denver Nuggets will be over or under that amount.
This market is rather intricate, as it requires bettors to understand how each side plays basketball. The tempo and efficiency of each side during the season can have a huge impact on the chance that a total goes over or under.
Orlando Magic vs Nuggets Moneyline Predictions
Betting on the moneyline throughout the season is very simple to grasp. The question when dealing with the moneyline is simply whether a bettor thinks that the Orlando Magic or Denver Nuggets are going to win when the two sides get together. In this market, a team's record heading into the contest doesn't matter. All that matters is who is going to put together a good enough performance to win this one time.
There are so many things to think about when betting moneylines, to where there is much more than meets the eye. How each side is playing across the entire season is important, but recent form and the health of each side is often even more relevant.
The odds for Orlando Magic vs Denver Nuggets showdowns are made using a number of factors. The most important part is the injury situation surrounding each side during this part of the season. But there are other important things to consider, such as recent form and whether there are any mismatches on either side. Each day, we bring you the best odds from across the National Basketball Association when making our picks around the league.
Live Streaming Magic vs Nuggets
For those who do not want to wait for video highlights to find out who won this contest, there are live streaming options available. Fans can use streaming services like Hulu or YouTube to watch a live stream of this game. Or they can use an option like NBA League Pass to find a live stream of nearly any game during the season. Fans can find the schedule for live streaming on these platforms before this contest tips off.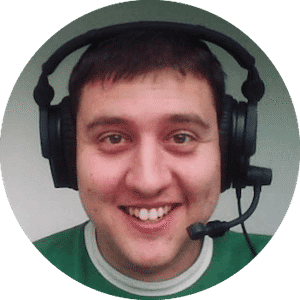 Jay Sanin
Jay Sanin is a sports writer and broadcaster from Albany, NY. He has covered sports betting and the gambling industry since 2013.