Magic vs Celtics Prediction
March 20, 2021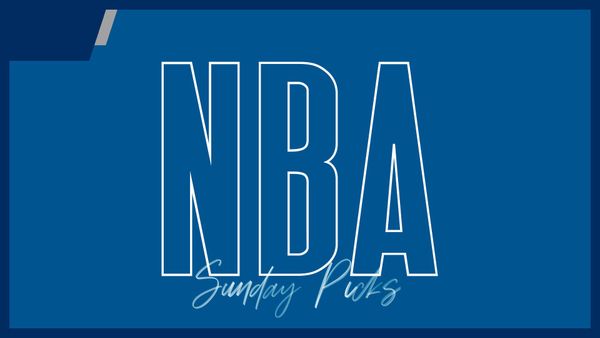 Magic vs Celtics Pick: Under 217.5
The Magic vs Celtics is an eastern conference matchup with plenty of history behind it. There is an added injection of talent into the conference and every game is of paramount importance. Especially for two teams that don't have a clear-cut top-5 roster.
The Celtics are the more established team, but the Magic are young and packed with promise. It's worth watching whenever these two teams face off.
We're here to bring you the best Magic vs Celtics NBA against the spread predictions as well as a lean on the over/under and moneyline.
Let's dive into how this game will go down and who will end up covering the spread in the process.
Magic vs Celtics Against the Spread Pick
This game will take place at 3:30 PM ET in TD Garden
Why bet the Under:
✅ The Magic are dealing with a number of injury and illness issues ahead of this contest. Outside of Nikola Vucevic and Aaron Gordon, very few of their key players are fully healthy heading into this matchup.
✅ Boston comes into this game ranked fourth in the NBA in defensive rating. Orlando is solid defensively as well, ranking in the top half in that category. Both defenses should do a decent job of limiting the opponent.
✅ Orlando is a bottom-10 team in the NBA in offensive rating. Points could be hard to come by for them against a stout Boston defense.

General Info about Magic vs Celtics
Where do the Orlando Magic play their home games?
The Magic play their home games in Amway Arena.
Where do the Boston Celtics play their home games?
The Celtics play their home games in the TD Garden.
Where can you watch Magic vs Celtics?
You can tune into this game on the NBA League Pass.
Where can you bet on Magic vs Celtics?
USsportsbonus recommends BetMGM Sportsbook to get the best odds and betting options on the game.
Magic vs Celtics Predictions
The Boston Celtics and Orlando Magic have faced off 130+ times in the NBA's history. The Celtics hold a slight all-time advantage, winning just over 55% of the games.
At home in TD Garden, however, is a different story. The Celtics have won close to 75% of the games at home when facing the Magic. It's not even close.
The Magic are a relatively young franchise and they've held their own with one of the historical franchises of the NBA. It's a battle any time these teams take the floor and it's rarely a blowout.
Make sure to check out the Magic vs Celtics predictions above as we highlight our best bet in this game for free. We're here to do the hard work so you don't have to.
Magic vs Celtics Against the Spread Predictions
When betting against the spread, it's your job to determine whether a team will win or lose by a certain amount of points.
For example, let's say the Boston Celtics are 3.5-point favorites. That would read Orlando Magic vs. Boston Celtics (-3.5).
For a successful bet on the Celtics, they must win by four points or more. For a successful Magic wager, they can either win by any margin or lose by three or fewer points. The Celtics are the favorite in this example.
The Magic vs Celtics against the spread predictions require consideration of numerous factors, including injuries, recent performances, and the set odds.
We are here to consider every factor when making our Magic vs Celtics against the spread predictions and are here to deliver for you.
Magic vs Celtics Over/Under Betting
Making a Magic vs Celtics over/under prediction refers to betting whether the two teams will combine for more or less than a certain amount of points.
The Magic and Celtics both play at an average pace, ranking 18th and 20th, respectively. It's fair to expect a slower game as both teams will play in their comfort zones.
Sportsbooks know this and the over/under won't be a very high number. These teams have averaged just 203.6 total points per game when facing off since 2010.
Consider a bet on the under here, though you should be watching the market as a drastic swing could land us on the over. It all comes down to the number.
Make sure to check out Magic vs Celtics over/under predictions above as we highlight our favorite bets to make in this game across the board.
Magic vs Celtics Moneyline Predictions
Betting the moneyline in the NBA refers to simply betting the winner of the game. Opposed to picking whether the game will reach a certain number or if a team will win by a certain amount, all you have to do with the moneyline is pick the winner.
With the Celtics winning the majority of games between these two teams, it might be worth considering a moneyline bet. However, you have to ensure there is value as you will rarely benefit from betting a moneyline favorite.
Make sure to pay attention as the moneyline odds will continue to adjust, right along with every other line for this game right up until tip-off.
Odds in the NBA will always be moving and adjusting until the start of the game. This is an attempt by the books to draw even action on both teams.
The Magic and Celtics have plenty of history against each other and this will be a popular game for bettors. In turn, expect line movement one way or another.
Playing the waiting game on the Magic vs Celtics odds could either hurt or help you, depending on the way you feel and the way the line moves.
Line movement can be a make or break factor for your bet, so make sure you play this aspect of betting carefully. We're here to do that heavy lifting for you.
Live Streaming Magic vs Celtics
The US currently doesn't offer any sportsbooks that you can stream NBA games through. That could always change, so make sure to keep an eye out as we will be the ones to let you know. Currently, there are a few other ways to stream online and they all have to do with a paid streaming service. Here are some of the top options for live streaming Magic vs Celtics game: YouTube TV, FuboTV or Hulu.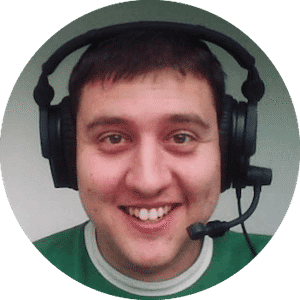 Jay Sanin
Jay Sanin is a sports writer and broadcaster from Albany, NY. He has covered sports betting and the gambling industry since 2013.