Lakers vs Raptors Predictions
April 5, 2021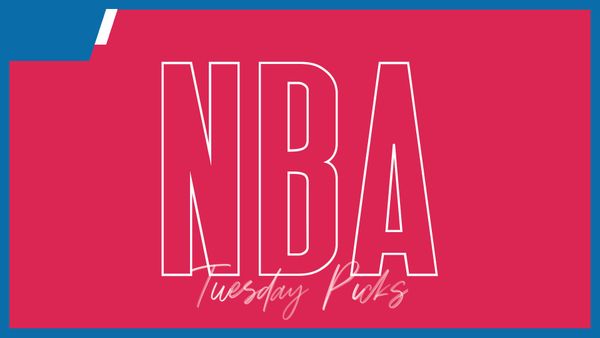 Lakers vs Raptors Pick: Lakers +2.5
The Los Angeles Lakers and Toronto Raptors are both teams with championship experience in the recent past. These two sides are no strangers to big moments, and this game against one another certainly qualifies as another big moment. In today's NBA picks, we look at the Raptors and Lakers and give our best bet for this matchup.
Los Angeles Lakers vs Toronto Raptors Betting Pick
This game will be played at 7:30 PM ET at Amalie Arena
Why bet the Lakers:
✅ Lakers vs Raptors is going to come down to who is on the floor for each team. While the Los Angeles Lakers do not have LeBron James and Anthony Davis available, the rest of their key pieces are mostly healthy. The Toronto Raptors, on the other hand, are likely to be without Fred VanVleet and Kyle Lowry here.
✅ Home court advantage is overrated for the Toronto Raptors this season. They are 11-12 at home this season, while the Los Angeles Lakers have the second best road win percentage in the league with a 15-8 record as the road team this season.
✅ The Toronto Raptors are overvalued here after they demolished the Golden State Warriors by over 50 points at home last week. The Los Angeles Lakers are a much better team than the Warriors, even without James and Davis, and should be able to get the better of a Raptors team that appeared to be tanking before that victory.
General Info about Los Angeles Clippers vs Toronto Raptors
What do the Lakers and Raptors have to do to win this game?
Lakers vs Raptors often comes down to which side can hit big shots when it matters most. The Los Angeles Lakers and Toronto Raptors are both solid on both sides of the floor. As a result, each game between them is usually determined by who is best able to close things out in crunch time.
What is the key matchup in this game?
The key matchup comes down to the center spots for the Los Angeles Lakers and Toronto Raptors. The team that can put up the better rebounding stats and avoid giving up second shots will have a huge edge in this contest. The same can be said for the team that can protect the rim and get key blocks to prevent easy baskets.
Can I bet on Lakers vs Raptors?
Bettors in states with legal sports gambling can often wager on contests like this one between the Los Angeles Lakers and Toronto Raptors. Different states have different laws regarding sports gambling. But bettors can do their own research to see what types of wagering they are allowed to do and where they are allowed to do it.
Raptors vs Lakers Predictions
When the Los Angeles Lakers and Toronto Raptors play, we are there to make predictions on the game. We analyze both teams in this matchup to provide bettors with the best possible betting picks for Lakers vs Raptors contests. Among the markets we target with our analysis are the spread, total and moneyline, which are three of the most popular markets to use for NBA wagering each season.
Lakers vs Raptors Against the Spread Predictions
In the point spread market, bettors need to remember that the favorite does not always win by enough points to cover the spread. In fact, the favored team doesn't always win the game at all. Bettors need to understand that different teams match up better against some opponents than others, and find cases where there is value based on the matchup on both sides.
As an example of the point spread market, let's say that the Los Angeles Lakers are a three-point underdog against the Toronto Raptors. In that example, the Raptors would need to win by more than three points to cover the spread. Conversely, the Los Angeles Lakers would cover the spread if they won the game, or if they lost by two points or fewer.
Toronto Raptors vs Lakers Over/Under Betting
In over/under betting, stats are the most important thing to keep an eye on. Specifically, stats that show how fast a team gets up and down the floor and how efficient they are at making shots. Additionally, bettors need to think about how the teams in games like this one match up with each other when betting on this market.
For the over/under market, let's say that the total between the Lakers and Toronto is 225.5. In that example, bettors who wagered on the over would need 226 or more combined points to win their bets. And bettors on the under would need 225 or fewer points to be scored to win their wagers.
LA Lakers vs Raptors Moneyline Predictions
Moneyline betting asks bettors just to make a prediction on which team will win a basketball game. It does not matter how many points are scored or what the margin of victory is. As long as a bettor selects the correct side to win the game, they win their bet on the moneyline.
Of course, moneyline betting is not as easy as it sounds. While a team's full season record can show how they have done throughout the year, there are still factors that can make teams with superior records a bad bet in an individual contest.
Odds for Lakers vs Raptors games are formulated using tons of data from throughout the NBA. They are then adjusted based on a number of factors, including the matchup between the teams on the floor, injuries, and situations like teams playing back-to-back games.
Bettors have a hand in the adjustment of betting odds as well. When betting action is too one-sided, bookmakers may adjust their odds to eliminate some of the liability they have on that one side. Because of all of these reasons odds are shifted, bettors should make themselves aware of why odds are shifted for each game.
Live Streaming Lakers vs Raptors
Those who want to watch the Lakers and Raptors take on one another can do so through several live streaming platforms. NBA League Pass carries games throughout each season in the National Basketball Association. And platforms like Hulu, YouTube TV and FuboTV carry games in addition to the entertainment-based programming they offer.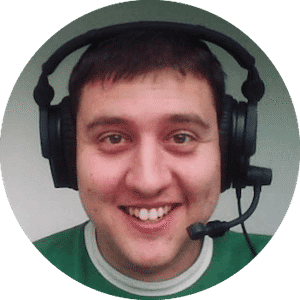 Jay Sanin
Jay Sanin is a sports writer and broadcaster from Albany, NY. He has covered sports betting and the gambling industry since 2013.