Lakers vs Jazz Predictions
February 23, 2021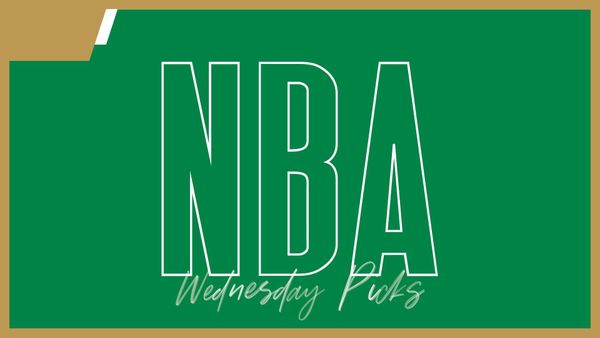 Lakers vs Jazz Pick: Lakers +9.5
Best Multi interface platform
Great promotions
Easy registration process
Get $1000 bonus
Los Angeles Lakers vs Utah Jazz Betting Pick
This game will take place at
Why bet the Lakers:
✅ With Anthony Davis and Dennis Schroeder out for this game, we're looking at the Lakers being 9.5-point underdogs. There is no way I'm betting the Jazz to beat a team led by LeBron James by double-digits. That's just not a way to make money over the last 15 years, no matter the pieces surrounding him.
✅ The Utah Jazz might be one of the few best teams in the league, but they don't have a guy to shut down LeBron James and they will have no answer if he wants to single-handedly bring this team home. James has done a lot more in the past with a lot less, and it's simply irresponsible to bet on him to lose by 10+ points.
✅ While the Utah Jazz have a lot going in their favor, the Los Angeles Lakers remain the more efficient team from the field (4th vs 12th). They also block more shots per game, ranking 1st in the league with 6.1 per game. I like the Lakers to keep this game close and don't be afraid of a big moneyline either.
✅ Lakers are 6-1 ATS in their last 7 games as a road underdog.
✅ Jazz are 3-12-1 ATS in their last 16 home games vs. a team with a road winning % of greater than .600.

Easy registration process
Great promotions
Best Multi interface platform
Get $1000 bonus
General Info about Utah Jazz vs Los Angeles Lakers
Where do the Los Angeles Lakers play their home games?
The Lakers play their home games in Staples Center.
Where do the Utah Jazz play their home games?
The Jazz play their home games in Vivint Arena.
Where can you watch Lakers vs Jazz?
You can watch this game nationally on ESPN.
Where can you bet on Jazz vs Lakers?
USsportsbonus recommends BetMGM Sportsbook to get the best odds and betting options on the game.
Jazz vs Lakers Predictions
The Utah Jazz and Los Angeles Lakers are two of the best teams in the entire league and they stand at the top of the Western Conference. This is going to be a phenomenal game that either team can win, and you will want to watch it on national TV. While you have the 2020 champs on one side, the best record in the league is in the other.
The Utah Jazz vs Los Angeles Lakers have played each other over 150 times in the past and the Lakers hold a comfortable advantage. The Los Angeles Lakers and Utah Jazz predictions are for against the spread and over/under, as well as the moneyline. Make sure to check them all out.
Lakers vs Jazz Against the Spread Predictions
When making a Lakers vs Jazz wager against the spread, you must decide which team will win the game and by how many points. This can always seem like a daunting bet at first look, but that's what we are here for. This is the most popular way to wager on NBA games and a way to get even money on both sides of the bet.
For example, let's say the Los Angeles Lakers are 4.5-point favorites over the Utah Jazz. In this case, a wager on the Lakers would call for a win by five or more points while a wager on the Jazz would ask for either a victory by any margin or a loss by four or fewer points. Both sides will draw even money.
When making this wager, it's extremely important to consider every factor. Make sure to check out our Los Angeles Lakers vs Utah Jazz against the spread predictions and picks above. We are here to put in the necessary hours of research so you don't have to.
Utah Jazz vs Lakers Over/Under Betting
When making a wager on the over/under, you must consider whether the Los Angeles Lakers and Utah Jazz will combine for more or less than a certain amount of points. That number is set by the sportsbooks and will continue to change as action comes in on both sides.
We will say the Lakers vs Jazz over/under is set to 223.5 for this game. A wager on the over would ask for 224 or more points while a bet on the under would require 223 or fewer points scored. You must ensure there is proper value when placing an over/under wager.
Make sure to check out the Lakers vs Jazz over/under betting predictions above as we highlight which side of things you should be on and why. This is the second-most popular way to wager on NBA games and another way to get even money on both sides of the bet.
LA Lakers vs Jazz Moneyline Predictions
When betting the moneyline, you must pick the outright winner of the game. This is the way a lot of casuals like to wager as it let's you remove any questions or concerns about the spread and total. However, you must ensure there is proper value on the moneyline as it can be a sure fire way to kiss your bankroll goodbye.
If we're expecting the Los Angeles Lakers to be favored here, they will have a (-) next to their name. That – will indicate how much money you must lay to make $100. If you're betting the underdog, there will be a (+) next to their name. That number will indicate how much you will return on a $100 wager.
These are two of the best teams in the Western Conference and either team can win this game. Make sure to check out the LA Lakers vs Jazz moneyline predictions above as we will dive into which team will win this game and why. You will not want to miss out.
Odds in the NBA change frequently and it certainly seems like more than any other sport. This is because the majority of news in the NBA comes out the day of the game, opposed to throughout the week like most sports. This can and will cause panic between sportsbooks and bettors, giving you time to take advantage if you know your goal.
Line movement is a crucial part of betting on NBA games and you must be patient. This means possibly jumping on a line early or waiting it out, jumping just minutes before tip-off. Make sure to check out the Jazz vs Lakers odds and predictions above as we dive into what is sure to be a great game.
Live Streaming Lakers vs Jazz
The United States doesn't currently offer any live streaming options when it comes to the NBA and sportsbooks. However, the legal landscape of sports betting in the states is under constant progress and things are sure to change before long. We will be the first ones to let you know, so make sure to keep the eyes peeled.
For now, you have a couple of different options for live streaming Lakers vs Jazz. The easiest of which is the NBA League Pass, which will allow you to watch every game across the league for one flate rate. You can also subscribe to a paid streaming site, which will give you access to more than just NBA games. The best of which include YoutubeTV, Hulu, and FuboTV.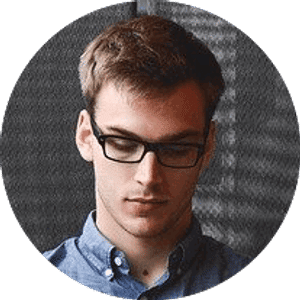 Jake Williams
Jake Williams is a sports gambling expert. He's been writing in the sports betting and DFS industry for over a decade. He specializes in MLB and NBA, along with College Basketball and College Football.