Lakers vs Heat Predictions
November 10, 2021

Lakers vs Heat Pick: Heat -4.0
Wednesday night brings a lot of interesting NBA picks and the rematch of the 2020 NBA Finals, as the Miami Heat head to Staples Center in LA to face off against the Los Angeles Lakers. The 7-3 Heat just opened a five-game road trip with a heavy 113-96 defeat at the Nuggets last Monday, while the 6-5 Lakers barely outlasted the Hornets in overtime on the same night, 126-123. Los Angeles is without LeBron James (Abdomen), so the Lakers are listed as underdogs for Wednesday's clash in front of the home fans.
Los Angeles Lakers vs Miami Heat Betting Pick
Lakers vs Heat Pick: Heat -4.0
This game will be played at 10:00 PM ET at Staples Center
Why bet the Heat:
✅ Miami had a rough night in Denver last Monday. The Heat's offense struggled mightily against the Nuggets' stout defense, making only 39.7% of its field goals. Also, Miami scored just 26 points in the paint, while Kyle Lowry went scoreless in 37 minutes on the floor. Tyler Herro and Bam Adebayo went 6-for-22 from the floor combined, so the Heat can only do a better job in this one against the short-handed Lakers. Los Angeles is not a top-notch defensive team, and Miami boasts the third-highest offensive rating in the league, scoring 112.6 points per 100 possessions.
✅ The Lakers made a lot of changes in the offseason and will need some time to gel things. That will be a tough process without LeBron James in the lineup, so the Lakers desperately need more from Russell Westbrook. While Carmelo Anthony is doing a great job with the Lakers' second unit, Westbrook has been struggling mightily since the start of the season. Westbrook recorded a triple-double against the Hornets but made only five of his 15 field-goal attempts. LeBron is a guy who brings cohesion on both sides of the ball, and the Lakers could easily struggle to cope with Miami's style of play.
✅ Anthony Davis emerges as the Lakers' leader in LeBron's absence. He's dropped 32 points on the Hornets last time out, but this matchup will be a much taller task for Davis. Miami is one of the best defensive teams in the league. The Heat rank first in opponent field goal percentage (41.6%) and fifth in points allowed per 100 possessions (103.8). They defend the 3-point line well, too, allowing their rivals to make only 31.6% of their triples (4th in the league).

General Info about Los Angeles Lakers vs Miami Heat
Where do the Los Angeles Lakers play their home games?
The Lakers play their home games in the Staples Center.
Where do the Miami Heat play their home games?
The Heat play their home games in American Airlines Arena.
Where can you watch Knicks vs Spurs?
You can watch this game nationally on NBA League Pass.
Where can you bet on Spurs vs Knicks?
USsportsbonus recommends BetMGM Sportsbook to get the best odds and betting options on the game.
Heat vs Lakers Predictions
The Los Angeles Lakers and Miami Heat didn't have a ton of history prior to last season, but that all changed when these two met in the NBA Championship. The Lakers prevailed with ease, though it was still impressive to see the Heat make it there as severe underdogs.
The Los Angeles Lakers and Miami Heat have faced off just over 60 times as these teams are part of separate conferences. That means they play each other just twice per year. However, that wasn't the case last year as the Lakers and Heat met in the NBA Finals. The Lakers won 4-2 and hold a comfortable all-time advantage. Check out the Los Angeles Lakers vs Miami Heat predictions above.
Heat vs Lakers Against the Spread Predictions
When betting the Lakers vs Heat against the spread, you must decide which team will win the game and by how many points. This can seem like a daunting task at first glance, but there is a reason there is the most popular way to bet on NBA games. You're able to get even money on both sides of this bet, which sets this bet apart from the moneyline.
For example, let's say the Los Angeles Lakers are favored by 3.5 points over the Miami Heat. In this case, a wager on the Lakers would call for a win by four or more points while a bet on the Heat would ask for either a victory by any margin or a loss by three or fewer points. If the spread is a round number, a push is possible.
It's important to consider just about every factor when making against the spread wagers. You can check out the Los Angeles Lakers vs Miami Heat against the spread predictions above as we will dive into which side of the game you should be on and why. You will not want to miss out.
Miami Heat vs LA Lakers Over/Under Betting
Betting the over/under refers to picking whether or not the Miami Heat and Los Angeles Lakers will combine for more or less than a certain amount of points. That number is called the over/under and set by the sportsbooks, though it will continue to change as action comes in both sides. This is the second-most popular way to wager on NBA games and another way to get even money on both sides.
Using the same hypothetical above, let's say the Heat vs Lakers over/under is at 221.5. If you wager on the over, you need them to combine for 222 or more points while a bet on the under would ask for 221 or fewer points. This is a great bet to make if you don't know which team to root for, as you can root for just offense or defense from both sides.
When considering a bet on the over/under, it's important to consider what PACE the two teams played at. This will give you a very strong indication of how fast the game will be played and in turn, whether it will be high or low-scoring. Make sure to check out the Heat vs Lakers over/under betting predictions above as we will let you know which side to be on.
LA Lakers vs Heat Moneyline Predictions
If you don't want to wager on the spread or over/under, betting the moneyline is a great option. This is a way a lot of casual bettors like to go as it allows you to simply root for a winner, ignoring any spread or total. With that being said, sportsbook know that this is a way a lot of casuals like to go and they will often spike the prices. You must ensure there is proper value when making a moneyline prediction.
If the Los Angeles Lakers are favored by 3.5 points, they will be around (-180) favorites. That means you must lay $180 to win $100. The Heat would be somewhere around (+160), meaning you will return $160 on a $100 wager. It's more popular to wager the moneyline on an underdog, though both sides deserve consideration when the spread isn't huge.
Make sure to check out the La Lakers vs Miami Heat moneyline predictions above as we will let you know which team will win this game and why. This is sure to be a phenomenal game and you will not want to miss the predictions above.
Odds in the NBA are always changing and it's not by accident. The majority of news in the NBA comes out the day of the game, opposed to days before with other sports. This in turn causes panic between sportsbooks and bettors, forcing both to react quickly. It's your job as a responsible bettor to react with quickness and smarts.
The Heat vs Lakers odds are what they are right now, but they will certainly change as tip-off comes closer. This is a rematch of last year's championship and you can be sure both teams will want to win it outright. Make sure to check out the Lakers vs Heat predictions for not only against the spread, but the over/under and moneyline as well.
Lakers vs Heat Live Streaming
The United States currently doesn't offer any live streaming options when it comes to the NBA and sportsbooks. With that being said, things are sure to change before long with the legal landscape of sports betting in the USA under constant progress. We will be the first ones to let you know when things do change, so make sure you keep an eye out.
For now, you have a different options when it comes to live streaming Lakers vs Heat. The simplest of which is the NBA League Pass, which allows you to watch every single game across the league, bar none. You can also subscribe to a paid streaming site, which will give you more on top of just basketball. The best of which include YouTubeTV, FuboTV, and Hulu.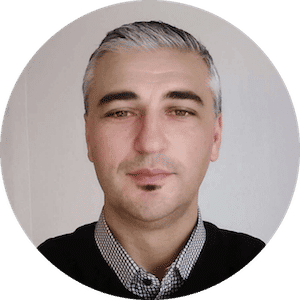 Admir
Admir aka "The Admiral" has been around the sports industry for more than two decades as a professional athlete and sports agent.