Knicks vs Raptors Predictions
April 10, 2021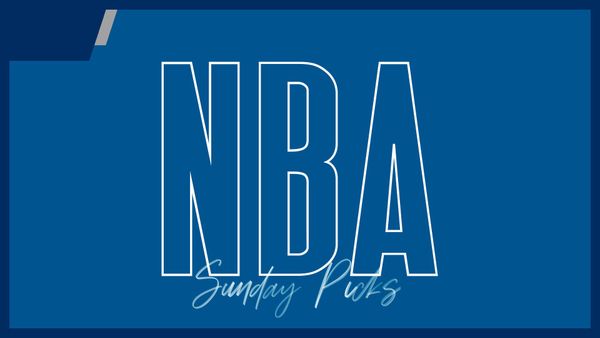 Knicks vs Raptors Pick: Knicks -2.5
The New York Knicks vs Toronto Raptors is a matchup that has taken place in both the regular season and the playoffs. With both teams being playoff contenders for parts of their history, this matchup has often been one that could not be overlooked. In this round of NBA picks, we take a closer look at this matchup between Eastern Conference rivals.
Toronto Raptors vs New York Knicks Betting Pick
This game will be played at 8:00 PM ET at Madison Square Garden
Why bet the Knicks:
✅ The Toronto Raptors are dealing with several key injuries at this point in time. Fred VanVleet is set to miss this contest due to injury. Kyle Lowry is expected to play, but he will not be at 100% as he just sat out the Raptors' game in Cleveland against the Cavaliers. Toronto takes on a New York Knicks team that is healthy outside of center Mitchell Robinson.
✅ The Toronto Raptors are a miserable 10-18 away from home so far this season. The New York Knicks, meanwhile, are a very respectable 15-10 at home on the campaign. Those two records indicate that the Knicks should be able to pick up a win here, especially with the Raptors navigating a back-to-back.
✅ From a chemistry standpoint, the Toronto Raptors have struggled throughout this season. And that chemistry will be tested further as they add Khem Birch into the mix for this matchup. Birch will make his Raptors debut on Sunday, and the Raptors will need to get him integrated on the fly against a playoff contender.
General Info about New York Knicks vs Toronto Raptors
Has Knicks vs Raptors happened in the playoffs?
The New York Knicks and Toronto Raptors played in the postseason in the early 2000s. Back then, the Knicks were led by core players like Allan Houston and Latrell Sprewell, while the Raptors were anchored by players like Vince Carter. Those matchups were incredibly competitive, as are most games between these teams.
What is the key to this game?
The key to this New York Knicks vs Toronto Raptors contest is the ability to put points on the board. Both of these teams have spent time as elite defensive units in their histories. But the one that can make timely baskets, especially late in the contest, will be the one poised to collect a victory here.
Can I bet on this game?
Yes, it is possible to wager on contests between the Knicks and Raptors, depending on the laws in the state a bettor is in. Whether the game is in Madison Square Garden or Scotiabank Centre, the legal status of sports gambling in a bettor's individual state will determine whether or not they are allowed to place bets.
Raptors vs Knicks Predictions
Our predictions for New York Knicks vs Toronto Raptors games are based on several criteria. Looking at things like statistics, each team's style of play and the form of both sides, we are able to project the outcome of these games in the major betting markets. Those markets include the point spread, the over/under and the moneyline, which are commonly used by NBA bettors throughout each season.
Knicks vs Raptors Against the Spread Predictions
Betting on New York Knicks vs Toronto Raptors games against the spread is entertaining, as bettors have to predict both the winner and margin of victory. Against the spread bets mean that the underdog doesn't necessarily need to win outright in order to cover the spread. And when favorites win, they have to win by enough to cover the number.
Toronto Raptors vs Knicks Over/Under Betting
The over/under is one of the most complicated markets in sports betting, even if the premise is easy to understand. The goal is for bettors to pick whether the total combined score will go over or under the total listed by sportsbooks. But there is a lot more to this market than simply picking the over or under.
Bettors need to understand the pace with which each team chooses to play. They also need to understand how the matchups on the court impact scoring ahead of each matchup.
New York Knicks vs Raptors Moneyline Predictions
The moneyline is another market that isn't as easy as it sounds. The goal for moneyline bettors is to accurately pick which side is going to win games between the New York Knicks and Toronto Raptors. But picking a winner in the NBA is tougher than it sounds.
In addition to understanding the matchups ahead of each contest, bettors also need to develop an understanding of when teams are motivated to perform at their best. Off nights are a possibility throughout the season, and figuring out when those are most likely to happen is vital to success in this market.
The odds for Knicks vs Raptors matchups are centered around the way each team has looked when they play basketball. Statistical performance and the eye test are used to make initial lines, which are then reset due to additional factors as gametime approaches.
Included in the list of factors that are used to adjust odds is injuries. Injuries might be the most important factor when setting odds in pro basketball, as one key player sitting out can completely change the likely outcome of a contest. Also considered are scheduling quirks like back-to-backs and how important a matchup is to each side.
Live Streaming Knicks vs Raptors
Fans who want to enjoy the show that is Knicks vs Raptors can do so through a series of live streaming services. NBA League Pass is the most commonly used service to watch pro basketball games, but there are options like Hulu and YouTube TV that also offer streaming of these games each season.
To find out where fans can watch this matchup live, they can visit the streaming platform of their choice. There, they can find a schedule of upcoming events for live streaming purposes.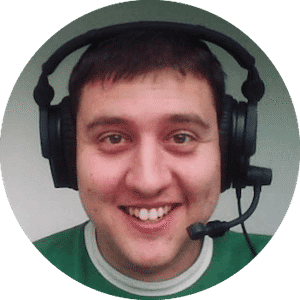 Jay Sanin
Jay Sanin is a sports writer and broadcaster from Albany, NY. He has covered sports betting and the gambling industry since 2013.