Knicks vs Mavericks Predictions
April 1, 2021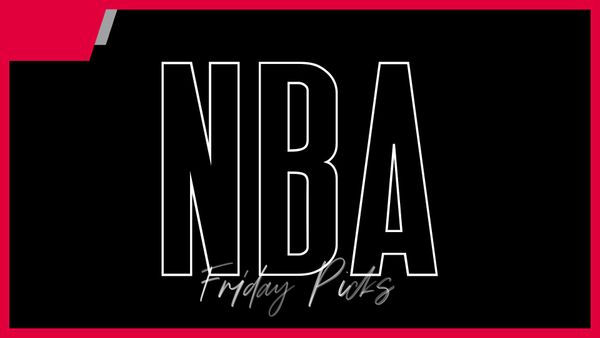 Knicks vs Mavericks Pick: Mavericks -6
Two marquee franchises in the NBA, the New York Knicks and Dallas Mavericks take on each other in today's slate of games. Both teams have reached the top of the NBA mountain during their history, and will look to write some more history as this season goes on. In today's NBA picks, we look at this game and give you our best bet.
Dallas Mavericks vs New York Knicks Betting Pick
This game will be played at 7:30 PM ET at Madison Square Garden
Why bet the Mavericks:
✅ Knicks vs Mavericks will be decided largely by the injuries the Knicks are dealing with. RJ Barrett and Derrick Rose are both hurting at the guard spots for the Knicks. That will leave them shorthanded against a Mavericks team that can decimate weak guard lineups thanks to Luka Doncic.
✅ Also out for the Knicks is Mitchell Robinson, their starting center. While Nerlens Noel is a nice player, he lacks the shot blocking acumen of Robinson. Without that same brand of rim protection, the Knicks are susceptible to the Mavericks' rim runs, with the need to help on drives potentially leading to open perimeter shots.
✅ Dallas has been a better team on the road this season than they have been at home. The Dallas Mavericks are 14-11 in road games this season, which has kept them in playoff positioning to this point. Against a reeling Knicks team, they should make that record jump to 15-11.
General Info about New York Knicks vs Dallas Mavericks
Which team has had the better history overall?
The Knicks have had a longer history, as they have been in existence for more years than the Mavericks. And the Knicks have the cache of playing in New York, NY. But the Mavericks have had the longer run of success from the year 2000 on, which makes up for a lot of the years that happened prior.
Who are some of the best players to play for each team?
The New York Knicks have relied on stars like Patrick Ewing and Carmelo Anthony to get New York, NY excited over the years. The Dallas Mavericks, meanwhile, have had their share of all-time greats as well such as Jason Kidd and Dirk Nowitzki.
What is the key to this game?
The biggest key to New York Knicks vs Dallas Mavericks games is offensive execution. Both teams have a history of putting great offensive players on the floor. But getting buckets against a quality opponent with the game on the line is different than scoring points in the second quarter. Whichever team can score when it counts will likely win here.
Mavericks vs Knicks Predictions
When Knicks vs Mavericks games are set to happen, we analyze them carefully from many angles. This allows us to provide best bets that are useful and offer the potential for profits when these teams play. Our predictions for this matchup cover the major betting markets including the moneyline, spread and total so that fans can make the best bets possible when the New York Knicks and Dallas Mavericks square off.
Knicks vs Mavericks Against the Spread Predictions
Betting against the spread consists of placing a bet on one team in a Knicks vs Mavericks game, while a point spread is added or subtracted from their score. This market is one that aims to level the playing field between two teams, no matter how far apart they may be in talent. The aim is to analyze the New York Knicks and Dallas Mavericks to determine not just who is going to win, but by how much for the purposes of picking a team to cover the spread.
Dallas Mavericks vs Knicks Over/Under Betting
In over/under betting, sportsbooks set a total number of points they expect to be scored. In New York Knicks vs Dallas Mavericks games, bettors can then bet whether they think the total score from the two teams will be over or under that number. Here, it is not enough to just know the stats for the New York Knicks and Dallas Mavericks. Bettors also have to know how they will interact with one another during their games from a matchup standpoint.
New York Knicks vs Mavericks Moneyline Predictions
In New York Knicks vs Dallas Mavericks games, the moneyline bet is a wager where bettors just have to predict a winner in a single game. Fans should know that there is more to deciding whether the New York Knicks or Dallas Mavericks will win than their season records. Instead, careful analysis of the way teach side has been playing basketball is required to determine who will play better when this clash happens.
The odds for pro basketball games are formulated using a lot of information from throughout the season. When the New York Knicks and Dallas Mavericks play, things like home court performance or performance on the road is taken into account. And the results of any previous New York Knicks vs Dallas Mavericks encounters from the season are taken into consideration as well.
But the most important thing that is accounted for when setting the odds is which players are going to be on the floor for that one game. Injuries and other absences are more important than home court or any other factor in NBA betting. Bettors who keep tabs on that information will be in the best position to profit in each season.
Live Streaming Knicks vs Mavericks
Those who want to watch this New York Knicks vs Dallas Mavericks game can do so through live streaming platforms online. There are several outlets that offer streaming of NBA games, such as NBA League Pass, Hulu and YouTube TV. Each of these platforms appeal to fans with various needs and have their own individual price points. No matter which option is chosen, there are more than enough ways to watch this matchup unfold.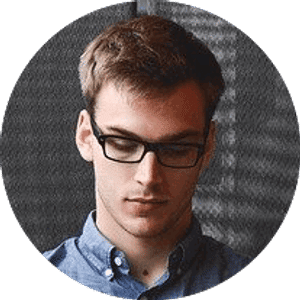 Jake Williams
Jake Williams is a sports gambling expert. He's been writing in the sports betting and DFS industry for over a decade. He specializes in MLB and NBA, along with College Basketball and College Football.