Knicks vs Hawks Game 5 Predictions: NBA Playoff Picks
June 2, 2021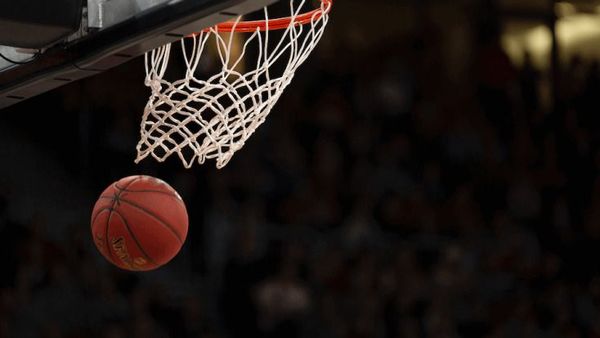 The Atlanta Hawks and New York Knicks have a history that goes way back. With the Knicks being around since 1946 and the Hawks since 1949, it's been over 70 years since the inception of both franchises. They've met 375+ times in the regular season with several additional games in the NBA playoffs. Here, they meet again in the Eastern Conference playoffs in one of the first round series to watch.
Historically, the Knicks hold just the slightest edge. They also held the playoff edge all-time, winning both series between the two teams. However, the Hawks have been better of late and this is truly a game either team can win.
Make sure to check out the Knicks vs Hawks predictions above as we will dive into which side of this game you should be on and why. These are two tough teams to figure out and we are here to make NBA picks for you.
New York Knicks vs Atlanta Hawks Betting Pick
This game will take place at 7:30 PM ET at Madison Square Garden
Why bet the Knicks:
✅ The Knicks come into this game with their backs against the wall, which should be bad news for the Atlanta Hawks. While the Knicks' key players have struggled throughout this series, expect more out of the Knicks' role players tonight, even if Julius Randle continues to struggle.
✅ The addition of Derrick Rose to the starting lineup has been a huge boost for the Knicks in this series. Rose has often been one of the only real threats for the Knicks in this series, and will continue to play well tonight against a Hawks team that knows it can go home and close this series out in Atlanta.
✅ While the Atlanta Hawks have had a statistical advantage throughout this series, the Knicks will have the help of their raucous crowd in this game. Expect the Knicks to come out and win one last game at home before having to face the ultimate test in Atlanta.

Great promotions
Best Multi interface platform
Easy registration process
UP TO $1000 BONUS
General Info about Atlanta Hawks vs New York Knicks
Where do the Atlanta Hawks play their home games?
The Hawks play their home games in State Farm Arena.
Where do the New York Knicks play their home games?
The Knicks play their home games in Madison Square Garden.
Hawks vs Knicks Predictions
The New York Knicks and Atlanta Hawks face off in a Eastern Conference affair that has plenty of history behind it. These are two of the youngest franchises in all of the NBA as both were around since before 1950.
Both teams have a new approach and this game is sure to be an exciting one when all is said and done. You will certainly want to be on the right side of profit, so make sure to check out the Knicks vs Hawks predictions.
Let's dive into how this game will go down and who will end up covering the spread. You will not want to miss out.
Strong presence in US
Wide range of betting options
Generous bonus offers
UP TO $1000 BONUS
Great promotions
Best Multi interface platform
Easy registration process
UP TO $1000 BONUS
One of the Largest Gambling Sites in the US
Offers Casino, Sportsbook & DFS
Great Promotions
UP TO $1000 BONUS
NY Knicks vs Hawks Against the Spread Predictions
When making a Hawks vs Knicks bet against the spread, you must decide which team will win the game and by how many points. This is the most popular way to bet on NBA games as you're able to get even money on both sides of the wager.
For example, let's say the Atlanta Hawks are 2.5-point favorites over the New York Knicks. A bet on the Hawks would call for a victory by three or more points while a bet on the Knicks would require either a victory by any margin or a loss by two or fewer points.
It's important to consider every factor when making Knicks vs Hawks against the spread predictions. These include any recent injury news and if either team is more fatigued than the other. These are crucial pieces of info to uncover and we will do that for you above.
Atlanta Hawks vs Knicks Over/Under Betting
Betting the over/under comes down to picking whether the Atlanta Hawks and New York Knicks will combine for more or less than a certain amount of points. This number is called the "total" or "over/under" and is set by the sportsbooks. This number will change as action comes in on both sides.
Using the same hypothetical as above, let's say the over/under set between the Knicks and Hawks is at 224.5. A wager on the over would ask for 225 or more points to be scored while a bet on the under would ask for 224 or fewer points.
It's incredibly important to look at the PACE of both teams. This will give us a strong indication of just how fast the game will be played at and how many points will be scored. Make sure to check out the Hawks vs Knicks over/under betting predictions above.
New York Knicks vs Hawks Moneyline Predictions
If you don't have any interest in making a bet for this game against the spread or over/under, betting the moneyline might just be for you. The moneyline refers to picking the straight-up winner of a game, allowing you to ignore any spread or total.
You'll instead pay the juice on the favorite, who could cost anywhere from $110-$1000 to win $100. An underdog, however, will cost less than $100 to return that same $100. The more value might be on the underdog, but they are that way for a reason.
You must avoid the bait as moneyline bets can be a surefire way to kiss a lot of your bankroll goodbye. Instead, check out the Hawks vs Knicks moneyline predictions above as we will let you know which side of the game to be on and whether the moneyline is worth betting or not in this game.
Odds in the NBA move more than any other sport and that's by no accident. The majority of news comes out the day of the game, often just minutes or hours before tip-off. This can and will cause panic between the sportsbooks and bettors, often drastically moving the spread and/or total.
Waiting on line movement is a crucial piece of betting on the NBA. If you bite too early or wait too long, it could be the difference between a winning and losing bet. This is going to be a close game and you can bet the odds will move a bit as we approach start time.
Live Streaming Knicks vs Hawks
The United States currently doesn't offer and live streaming options for the NBA through sportsbooks. However, with the current landscape of sports betting under constant push, things are sure to change before long. We will be the first ones to let you know when a sportsbook is also broadcasting the games.
For now, you'll have to settle for a few different options. You have the NBA League Pass, which will allow you to watch every game from across the league. You also have the paid streaming sites, which you can add-on the basketball pass. These include YoutubeTV, Hulu, and FuboTV.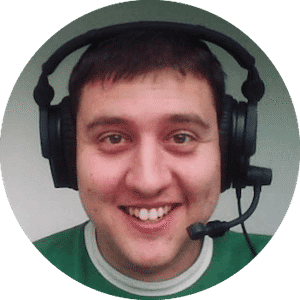 Jay Sanin
Jay Sanin is a sports writer and broadcaster from Albany, NY. He has covered sports betting and the gambling industry since 2013.