Kings vs Magic Predictions
February 11, 2021
Kings vs Magic Pick: Kings -7.5
Great promotions
Easy registration process
Best Multi interface platform
Get $1000 bonus
The Sacramento Kings and Orlando Magic face off just twice per season as the Kings are in the West and the Magic the East. That's resulted in just over 60 all-time head-to-heads as the Magic came around in just 1989. It's been the Kings who've held the slight advantage, though it's been unbelievably close.
This is a new era and either team can win this game. The pair has never met in the playoffs as it would require a meeting in the NBA Championship. Make sure to check out the Kings vs Magic predictions below as we will highlight our best bets against the spread and over/under.
Kings vs Magic Betting Pick
The Kings vs Magic Pick: Kings -7.5
This game will take place at 10:00 PM ET in the Golden 1 Center
Why bet the Kings:
✅ The circumstances of this game line up extremely well for the Sacramento Kings. The Orlando Magic had a game in Golden State just last night and were forced to play with nine guys. The Kings, however, are streaking and playing the best basketball they can. I expect the Kings to keep it rolling at home with ease against a banged-up Magic unit.
✅ De'Aaron Fox was already one of the best youngsters in the league before this season, but he's certainly turned that corner this season and is now one of the best all-around players in the NBA. The Magic rank 23rd against opposing PG's and are missing both the starter and backup.
✅ The Magic rank dead last in the NBA with a 42.8% field goal rate. Then you take away their two best perimeter scorers and you're looking at close to 41%. That's not something you can get away with in the NBA when most teams are shooting closer to 48%.
✅ Nikola Vucevic is a stud, but there's only so much he can do alone. Especially on a back-to-back where you wouldn't expect him to be pushed. The Kings are rested and healthy, giving a massive upper hand in this game. Ride with the Sacramento Kings and the points in this one.
✅ Magic are 0-5 ATS in their last 5 games following a ATS win.
✅ Kings are 4-0 ATS in their last 4 games vs. a team with a losing straight up record.

Best Multi interface platform
Easy registration process
Great promotions
Get $1000 bonus
General Info about Sacramento Kings vs Orlando Magic
Where do the Sacramento Kings play their home games?
The Kings play their home games in the Golden 1 Center.
Where do the Orlando Magic play their home games?
The Magic play their home games in the Amway Center.
Where can you watch Kings vs Magic?
You can watch this game nationally on NBA League Pass.
Where can you bet on Kings vs Magic?
USsportsbonus recommends BetMGM Sportsbook to get the best odds and betting options on the game.
Kings vs Magic Predictions
The Kings vs Magic will face off in an inter-conference battle that is sure to be a feast for the eyes. While neither of these teams have championship aspirations, these are two young squads with a massive heaping of potential. They both like to play somewhat fast and this game likes up to be an entertaining matchup.
Let's dive into how this one will go down and who will end up covering the spread. You will not want to miss out the Magic vs Kings predictions that are focused on bringing you home a profit.
Magic vs Kings Against the Spread Predictions
When making a Magic vs Kings against the spread wager, it's your job to pick which team will win the game and by how many points. This can seem like a daunting task, but this is the most popular way to bet NBA games as you're able to get even money on both sides.
For example, let's say the Orlando Magic are favored by 4.5 points over the Sacramento Kings. A wager on the Magic would call for a win by five or more points while a bet on the Kings would ask for either a win by any margin or a loss by four or fewer points. Both sides will have the same odds – typically around (-110).
Betting against the spread is relatively easy once you know what you're looking for. We are here to do the hours of research and thought so you don't have to. Make sure to check them out above you can profit while watching a phenomenal matchup.
Sacramento Kings vs Orlando Magic Over/Under Betting
When you bet on an over/under, you must decide whether the Sacramento Kings and Orlando Magic will combine for more or less than a certain amount of points. This number is set by the sportsbook and will continue to adjust as action comes in on both sides.
Let's say we're expecting a shootout with a 224.5 over/under. In order for a bet on the over to cash, you need the Magic and Kings to combine for 225 or more points. A wager on the under would ask for 224 or fewer points to be scored.
This is the second most popular way to bet NBA games and another way to get even money on both teams. We are here to bring you elite Magic vs Kings over/under betting predictions that will ensure you cash big on this inter-conference battle.
Kings vs Magic Moneyline Predictions
Betting the moneyline refers to simply picking which team will walk away victorious. This removes any question about the spread or over/under. With that said, moneyline bets can sometimes be bait and you must ensure there is proper value here when placing your bet.
Using the same example from above, the Magic would be around (-200) favorites over the Kings (+180). That means it would cost $200 to return $100 on Magic while a $100 wager on the Kings would return $180 plus your initial investment.
This is the third most popular way to bet on NBA games and it's not hard to see why. There is typically a ton of value on the underdog and it's hard not to at least consider the moneyline. Make sure to check out the Kings vs Magic moneyline predictions above as we will let you know which side to be on.
Orlando Magic vs Sacramento Kings Odds
Odds in the NBA move around more than any other sport and they do so consistently. This has a large part to do with the majority of news coming out the day of the game. With shootaround mid-morning, news slowly leaks out afterward.
This can and will cause both sportsbooks and bettors alike to panic. It's your job as a bettor to react with quickness as there are plenty of times where you can actually beat the sportsbook to the punch. Just keep a lookout above as we will let you know which way to approach the Magic vs Kings odds.
Kings vs Magic Live Streaming
The United States currently doesn't offer any NBA live streaming options through sportsbooks, though things are sure to change before long. The legal landscape of sports betting in the states is under constant progress and it's only a matter of time until things change. We will be the first ones to let you know.
For now, you have a couple of different options when it comes to live streaming NBA games. The easiest of which is the NBA League Pass, which allows you to watch every single game across the league. You can also subscribe to a paid streaming site, which include YoutubeTV, FuboTV, and Hulu. Just make sure to add-on the basketball package.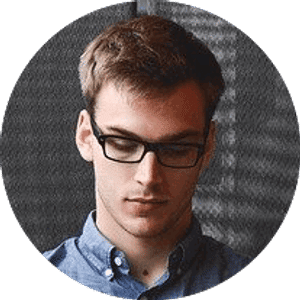 Jake Williams
Jake Williams is a sports gambling expert. He's been writing in the sports betting and DFS industry for over a decade. He specializes in MLB and NBA, along with College Basketball and College Football.