Khachanov vs Wawrinka – ATP Rotterdam Betting Picks
February 28, 2021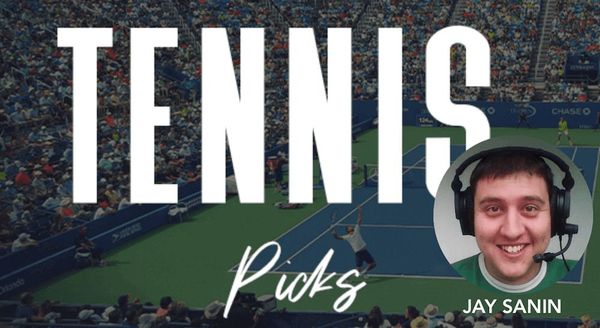 Khachanov vs Wawrinka is the first action for either of these players since the Australian Open. As both players look to kick start their 2021 season, they face a tougher opponent than they may have hoped for here. In this round of tennis picks, we look at Khachanov vs Wawrinka and make our first selection in this ATP 500 event.
Karen Khachanov vs Stan Wawrinka
The Pick: Over 23 service games (-113)
The Pick: Over 23 service games (-113)
Karen Khachanov made it to the third round of the Australian Open before bowing out to Matteo Berrettini. The Russian did a nice job protecting his serve in the Berrettini match, but three tiebreaks all went against him in a straight set defeat. Khachanov did finish the Melbourne swing with a 5-2 record, but he has to be left wondering what could have been if he performed better in the Berrettini tiebreaks.
Indoor hardcourt play has not been kind to Khachanov, at least during the last indoor hardcourt swing. He went 3-4 during the indoor hardcourt swing following the 2020 French Open to finish last season. In those seven matches, Khachanov went to three sets four times. Against a tough first round opponent in Wawrinka, it is entirely possible that he goes the distance yet again here.
Stan Wawrinka's Australian Open ended in the second round after a five-set loss to Marton Fucsovics. Wawrinka went 3-1 in Melbourne, with a second loss coming via withdrawal, but will surely be disappointed that his Australian campaign ended as early as it did. He has a chance to get back on track in Rotterdam, looking to build on a strong indoor hardcourt run at the end of 2020.
During that European hardcourt swing, Wawrinka went 5-3. But he closed out the season with a run to the quarterfinals of the Rolex Paris Masters. During that tournament, he scored a win over Andrey Rublev, who is playing some of the best tennis on tour over the last year. If he wants to score another win over a Russian opponent in this match, Wawrinka will need to avoid unforced errors on a surface that is playing very slowly.
Khachanov vs Wawrinka is a match that has been played three times in the past, all on hard courts. Wawrinka won the first two matchups in this series, both in straight sets. But Khachanov took their most recent meeting in three sets during the 2019 Montreal Masters. In their seven sets as opponents, they have played four tiebreaks, with Wawrinka winning all four of those tiebreaks.
Based on their history, there is little to separate these two players. Khachanov vs Wawrinka could come down to just a couple of points. At least one tiebreak has been played in all three of their matches, and there is no reason to think that will change here. This match could go the distance, but a two-set over seems likely in the event that it doesn't go three sets.
Does this tournament carry any significance?
Yes, as an ATP 500 event, this is a decent tournament in terms of rewarding players who make deep runs. Additionally, top seeded Daniil Medvedev can move up to number two in the world if he makes a deep run in this event. And with fewer events than normal this season, every event is going to be a little more significant.
Why do tennis courts play faster or slower?
The way the court is surfaced dictates its speed. Courts with more grit to them play slower, as the ball encounters more friction when it hits the surface. Smoother courts play faster, as there is less friction involved. Players need to adjust to those conditions at each tournament, which is an underrated part of tennis betting.
Who are the favorites to win this event?
Medvedev is the clear favorite to win this tournament as the top seed. But Stefanos Tsitsipas, Andrey Rublev and Sascha Zverev are all players who are on that short list as well. It wouldn't be surprising to see any of those four players lift the trophy at the end of this tournament in Rotterdam.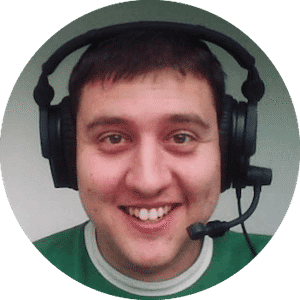 Jay Sanin
Jay Sanin is a sports writer and broadcaster from Albany, NY. He has covered sports betting and the gambling industry since 2013.