Khachanov vs Berrettini – Australian Open Betting Picks
February 11, 2021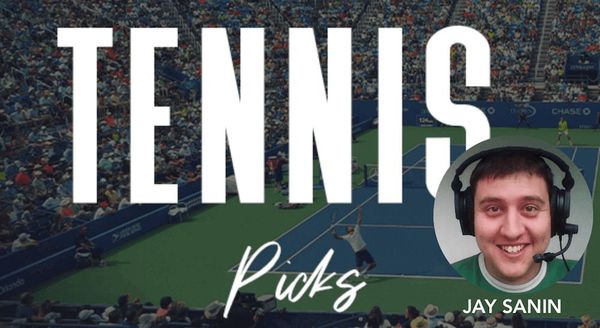 Khachanov vs Berrettini is a match that signifies that the competition is heating up at the Australian Open. As some of the lesser players in the draw are eliminated, matchups like this one will become the rule rather than the exception. In today's tennis picks, we look at Khachanov vs Berrettini and see which of these players can keep their strong start in Melbourne going.
Karen Khachanov vs Matteo Berrettini
The Pick: Berrettini -3 games (-115) over Khachanov
Khachanov vs Berrettini: Australian Open Betting Picks
The Pick: Berrettini -3 games (-115) over Khachanov
Karen Khachanov comes into this match having won six of his seven sets played through two rounds. He defeated Aleksandar Vukic in four sets in the first round, then swept Ricardas Berankis in the second. So far in this tournament, Khachanov has been broken just two times in two matches. He will need to protect his serve in a similar fashion against a player in Berrettini who often needs just one break to lock a set away.
Khachanov has found some solid form down under after a rough finish to his 2020 campaign. The Russian has won five of six matches in Australia this year, after losing three straight matches to finish last season. He has yet to face a player as highly ranked as Berrettini, though, and could struggle to deal with the sudden change in level of competition.
Matteo Berrettini has also won six of his seven sets played in this Australian Open. He beat Kevin Anderson in straight sets to open his campaign. He then won in four sets against Tomas Machac. While the Italian has been broken just once in his first two matches, he faced 13 break points against Machac. He can't afford to be that vulnerable on his serve against a player like Khachanov, who is more capable of beating him with his ground strokes.
Like his opponent in this match, Berrettini has won five of six matches in Australia so far in 2021. His lone loss came against Daniil Medvedev in the final of the ATP Cup. But Berrettini has faced vastly superior competition in his wins. He has beaten the likes of Dominic Thiem, Gael Monfils and Roberto Bautista-Agut during this impressive start to the year.
Khachanov vs Berrettini is a match that has been played three times in a competitive setting in the past. Berrettini has won all three of their competitive matches, getting two of those wins on grass and the other on a hard court. All three of those wins came in 2019, and it can be argued that Berrettini is a much better player now than he was that year, while Khachanov has taken a step back since then.
For this Khachanov vs Berrettini matchup, I expect the Italian to keep his brilliant Australian summer going. Khachanov is not as consistently strong as his recent record would indicate, and he will have trouble against his first elite opponent of the year in Berrettini. Expect Berrettini to cover the three service game spread and to move into the second week of action at Melbourne Park with relative ease in three or four sets.
Who are the top contenders to win the Australian Open?
Novak Djokovic and Rafael Nadal are always the top contenders to win majors. But there are several players below them with a real chance to get the job done. Dominic Thiem, Daniil Medvedev, Sascha Zverev and Andrey Rublev come to mind first. And Matteo Berrettini may be able to get there as well.
Who does the winner of Khachanov vs Berrettini face?
The winner of this match takes on the winner of Tsitsipas vs Ymer. Tsitsipas is the likely winner of that match, and would present a real challenge for either of these players if they were to get through. A Tsitsipas vs Berrettini matchup in the next round would be incredible, as both players are among the next big stars in tennis.
Who is the tournament's dark horse?
At this stage, Grigor Dimitrov might be the dark horse remaining in the Australian Open. Dimitrov has been excellent in this year's tournament. He has also had the benefit of extra rest, after Pablo Carreno-Busta retired against him in the third round. A relatively fresh Dimitrov could be dangerous for the rest of the field.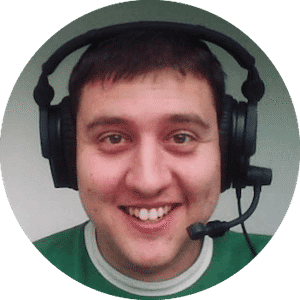 Jay Sanin
Jay Sanin is a sports writer and broadcaster from Albany, NY. He has covered sports betting and the gambling industry since 2013.