Jazz vs Thunder Predictions
April 12, 2021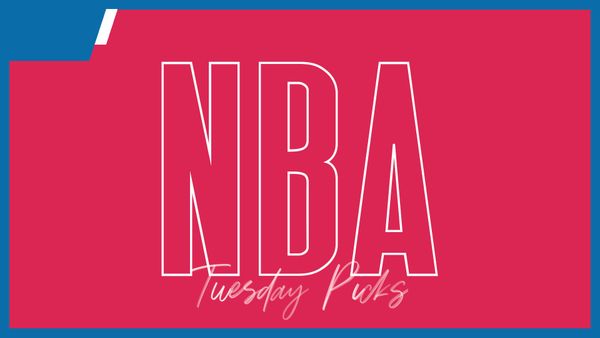 Jazz vs Thunder Pick: Under 223
The Utah Jazz and Oklahoma City Thunder are both teams that have made it to the NBA Finals in their past. This season, they look to recreate some of that magic, with a win in this game against one another serving as a possible stepping stone to reaching that goal. In this edition of NBA picks, we look at Jazz vs Thunder and provide our best bet for this clash of two great Western Conference franchises.
Oklahoma City Thunder vs Utah Jazz Betting Pick
This game will be played at 9:00 PM ET at Vivint Arena
Why bet the Under:
✅ The point spread in this game is a massive 17 points, which is too much to touch with the Jazz, but also not enough to justify playing the Thunder. Instead, in what could be a blowout, we will expect the Jazz to rely heavily on their reserves late in this game in a move that should help keep the total down somewhat.
✅ In addition to the potential blowout, the Utah Jazz could also be without some of their key players before this contest starts. Jordan Clarkson is dealing with an ankle injury, while Mike Conley is dealing with hamstring issues. Both players missed Monday's game, and could be held out against the Oklahoma City Thunder also.
✅ The Oklahoma City Thunder average 105 points per game, which is the worst mark in the Western Conference. Against the top team in the conference in the Utah Jazz, OKC is going to have trouble putting up points here.
General Info about Utah Jazz vs Oklahoma City Thunder
What is the key to Jazz vs Thunder?
The biggest key to this matchup is the ability to play team basketball. Both sides in Jazz vs Thunder matchups have featured some of the best players to take part in NBA games. But the ability to get production from role players is what will differentiate these teams beyond what the stars from Utah and OKC can provide.
Who are some of the great players to take part in this series?
Some of the great players who have suited up for the Utah Jazz in this series are Karl Malone and John Stockton in the 1990s, as well as Donovan Mitchell after that. For the Oklahoma City Thunder, players like Kevin Durant and Russell Westbrook headlined their time in OKC. When they were based out of Seattle, Gary Payton and Shawn Kemp were among the stars who were a part of this series.
How often do the Jazz and Thunder play?
The Utah Jazz and Oklahoma City Thunder usually play three or four times per year during the regular season. There is also the potential for Jazz vs Thunder matchups to take place in the Western Conference playoffs.
Thunder vs Jazz Predictions
When Utah Jazz vs Oklahoma City Thunder games are set to take place in the NBA, we are there with predictions on those contests. We use a series of handicapping methods in pro basketball games like this one to deliver the best possible predictions in the sport. Most of those predictions come in the sport's major betting markets, the spread, total and moneyline.
Jazz vs Thunder Against the Spread Predictions
Betting on the Utah Jazz vs Oklahoma City Thunder against the spread is a matter of predicting whether or not the team that is favored will win by a large enough margin to cover the spread. In the NBA, teams can have off nights or great nights, with plenty of room in between. That can make betting against the favorite a difficult ask, even if the Oklahoma City Thunder or Utah Jazz are dangerous as underdogs.
Oklahoma City Thunder vs Jazz Over/Under Betting
The over/under betting market asks bettors to predict whether the total combined score of each Utah Jazz vs Oklahoma City Thunder game will go over or under the total set by bookmakers. Whether or not the total scoring in a game will go over or under the total depends on a series of stats for each team. Stats such as pace of play and how good teach team is at shooting the ball from two and three-point range are vital toward making these predictions.
Utah Jazz vs Thunder Moneyline Predictions
Another way to make predictions on Jazz Thunder games is to bet on the moneyline. In the moneyline market, bettors are wagering only on whether the Utah Jazz or Oklahoma City Thunder will win each game against one another. In the NBA, any team can win on any given night, especially when two sides with histories like the Jazz and Thunder get together. Understanding stats is important in this market as well, but understanding the motivations of each team in each game is even bigger.
The odds for games between the Utah Jazz and Oklahoma City Thunder are capable of fluctuating whether those games are in the regular season or postseason. Each game has odds that have the potential to be different than the one before it. Even one player missing a game due to injury can have a drastic impact on how odds are presented.
For bettors to get the best possible odds in the NBA, they should constantly keep an eye on the injury report. Understanding stats is important, but knowing which players are going to take the floor allows bettors to put those stats to good use.
Live Streaming Jazz vs Thunder
When the Oklahoma City Thunder and Utah Jazz square off, there are usually a great number of live streaming options available. Fans can watch this game through the NBA League Pass service, which offers live streaming of games from across the league all season long. They can also use platforms like YouTube TV and Hulu, which are not specific to the game of basketball, but offer live sports along with other live and on-demand television programming.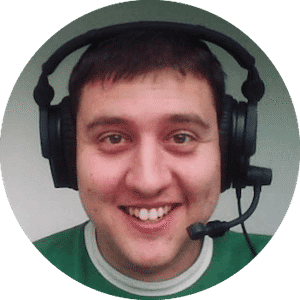 Jay Sanin
Jay Sanin is a sports writer and broadcaster from Albany, NY. He has covered sports betting and the gambling industry since 2013.