Jazz vs Celtics Predictions
March 15, 2021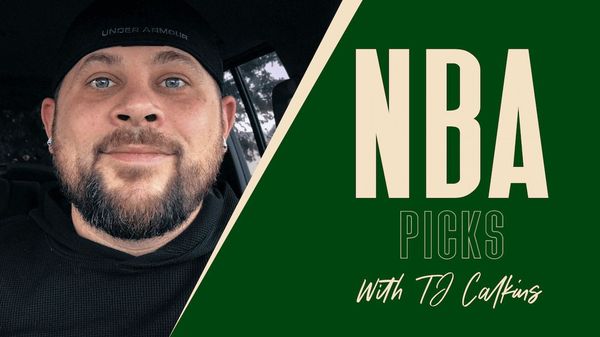 Jazz vs Celtics Bettting Pick: Utah Jazz -4
Jazz vs Celtics is an inter-Conference tilt between two teams that havelegitimate aspirations for deep postseason runs in their respective conferences.
We have a high end Utah Jazz team that is playing at a higher level than they have since the days of Malone and Stockton taking on a Boston Celtics team thatis deep in the playoff mix in the Eastern Conference.
Utah Jazz vs Boston Celtics has been played over 100 times, with the split tilting moderately to the Boston Celtics side. Recent seasons however, paint adifferent picture than that of the long term history, as the Jazz and Celticshave played each other quite evenly.
You will find the best NBA picks for Celtics vs Jazz below.
Boston Celtics vs Utah Jazz Betting Pick
Tuesday Night at 7:30PM EST at the TD Garden in Boston, Massachusetts.
Why bet the Jazz?
✅ Utah Jazz steamrolling in 2021: The Jazz have the league's best record to date this season. Their +8.4 point differential per game remains the best in the league, and is more than a full point per game better than the next best Bucks.
✅ Jazz crush the East: The Jazz are even better against the Eastern Conference than they are overall. Their 15-4 record agaisnt the East is utterly superb. They have been a quality road team as well, particulalrly agaisnt the East, winning seven of their last eight when travelling East.
✅ Boston Celtics uneven against the West: While the Celtics have improved their play of late, it has come mostly against Eastern Confernce foes. They are just 6-7 against Western Confernce opoonents on the season.
General Info about Utah Jazz vs Boston Celtics
Where do the Utah Jazz play their home games?
The Utah Jazz play their home games at Vivint Arena in Salt Lake City, Utah.
Where do the Celtics play their home games?
The Celtics play their home games at TD Garden in Boston, Massachusetts.
Where can you watch Boston Celtics vs Utah Jazz?
You can tune into this game on TNT on any cable or streaming platform.
Where can you bet on Utah Jazz vs Boston Celtics?
USsportsbonus.com recommends BetMGM Sportsbook to get the best odds and betting options on this matchup.
Celtics vs Jazz Predictions
Celtics vs Jazz has been played over 100 times, with the Boston Celtics having a moderate edge on the historical split. The more recent years paint a different picture, and one of competitiveness as these teams have played each other evenly.
Check the Celtics vs Jazz predictions above for this game's best betting pick.
Jazz vs Celtics Against the Spread Predictions
Jazz vs Celtics against the spread predictions refer to whether the Celtics or Jazz win or lose by the necessary points to cover the spread.
For a hypothetical line, we will use the Utah Jazz -5.5. This means a wager on the Jazz would require them to win by more than five points to be considered a winner. A wager on the Boston Celtics, at +5.5, would require them to either win the game outright or to lose by fewer than six points to have a wager be considered a winner.
Boston Celtics vs Utah Jazz Over/Under Betting
Boston Celtics vs Utah Jazz Over/Under betting is a way of wagering on the contest without needing to pick the team that wins the game. Instead, these wagers are against a set total of combined points in the game.
For a hypothetical example, we will use a total set at 220.5 points. Over/Under wagers on this contest would be betting over or under 220.5 combined points for the two teams.
There are many factors to be considered when diving into Over/Under wagering. These factors include pace (expected possessions per game), offensive efficiency and defensive efficiency.
Knowing which teams play faster and slower, and which teams play with a higher and lower level of efficiency at each end of the floor is a huge advantage for Over/under wagering.
See above if there is a best Over/Under play for Celtics vs Jazz.
Utah Jazz vs Boston Celtics Moneyline Predictions
Money Line wagering on NBA is a fun way to bet on one team or the other, while taking the point spread out of play.
Instead of laying or taking the points on the spread, you can lay odds on the favorite or take odds on the underdog to simply win the game outright. If you are looking to wager on a game, for instance the Utah Jazz vs Boston Celtics Money Line predictions, but want to avoid the point spread, a Money Line wager is worth considering.
For an example of how a Money Line wager differs from an against the spread wager, we will use our Utah Jazz -5.5 hypothetical example from above. Instead of the standard -110 odds on an against the spread play, the Jazz can be bet on to simply win outright while layingodds. The Boston Celtics can be bet on to win the game outright while getting odds.
In our hypothetical, we would expect to have to lay about -210 on the Jazz and expect to get about +175 on the Celtics. With the Celtics having a moderate edge on the all time series the history but the Jazz playing more even in recent years, history cannot be a determining factor on a money line wager. However, history is just one piece of the puzzle and all other factors need to be considered. The more recent matchups have been split, and we need to consider these other factors to determine the best play in Jazz vs Celtics matchups.
There are hours of research required for successful NBA predictions, and we are here to provide that for you, with a conclusion summed up and bottom lined. Check above for a synopsis and who to play in this Celtics vs Jazz matchup.
The NBA carries the most fluid odds of all the major sports in the United States. We often see a slow release of odds and against the spread, over/under and money line odds all fluctuate, often moving significantly throughout a given day leading up to tipoff. The Celtics vs Jazz odds won't draw a massive betting market from the general public, so just a handful of large wagers or a significant item in the news could move the lines significantly in one direction or the other.
Live Streaming Jazz vs Celtics
We currently do no thave any sports books in the United States that offer streaming of NBA games. This will almost certainly change in the future, but in the interim we are still required to turn to paid streaming services that might have the game you are looking. For live streaming Jazz vs Celtics you are limited to YouTubeTV, FuboTV and Hulu.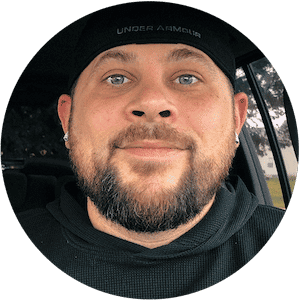 TJ Calkins
TJ Calkins was raised in a gambling loving household. He knew how to handicap horse races and follow line movements well before his tenth birthday. While sports betting remained a passion into adulthood, poker and Daily Fantasy Sports also became passions and remain as such today.