Isner vs Davidovich-Fokina Prediction: ATP Toronto Betting Picks
August 9, 2021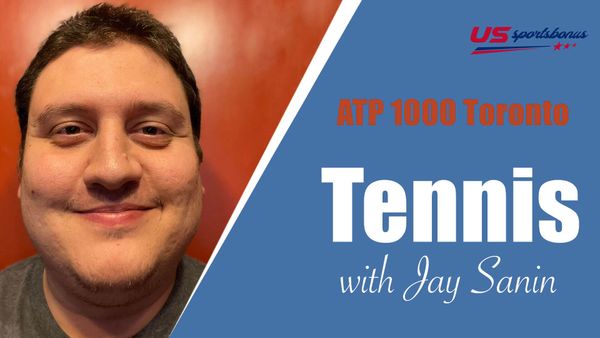 Isner vs Davidovich-Fokina pits an American hard court player in John Isner against a Spanish clay court specialist in Alejandro Davidovich-Fokina. These two players could not have more different styles, which makes their first round match at the ATP Toronto Masters one of the more intriguing in this tournament. In our latest tennis predictions, we look at Isner vs Davidovich-Fokina and determine which style is going to win out.
John Isner vs Alejandro Davidovich-Fokina Betting Pick
Isner vs Davidovich-Fokina Pick: Isner -1.5 games (-120)
John Isner is back where he wants to be on the tennis calendar, playing hard court tennis in North America. Isner is off to a 7-1 start on the North American hardcourt swing this summer, winning the title in Atlanta after falling in his third match in Los Cabos to Brandon Nakashima. The final in Atlanta was against Nakashima, with Isner avenging his lone loss during this hardcourt run, giving him plenty of momentum heading into Toronto.
In Atlanta, Isner averaged 25 aces per match over his five matches, and got his first serve in play at least 65% of the time in every match. He broke 75% first serves in play in three of those five matches, with Isner's first serve really firing on all cylinders from both a velocity and accuracy standpoint right now. Against an opponent in Davidovich-Fokina who can make players work, Isner's consistency generating free points will be as essential as ever for the American.
Alejandro Davidovich-Fokina didn't play for close to a month after Wimbledon, reappearing for the Tokyo Olympic tournament. There, the Spaniard won his first two matches before being eliminated by Novak Djokovic in straight sets. Before facing the number one player in the world, Davidovich-Fokina beat Pedro Sousa and John Millman, two victories that aren't overly impressive, though every win in the Tokyo heat was an accomplishment.
For Davidovich-Fokina, outdoor hard courts are not the preferred surface. After doing some serious damage on them in Challenger events in 2019, Davidovich-Fokina is just 8-7 on outdoor hards from 2020 on. And while he could be a thorn in Isner's side when Isner is forced to use his second serve, the lack of power from the Spaniard is a legitimate concern coming into this matchup.
Isner vs Davidovich-Fokina is a match that has never taken place before, and that should help Isner early on as his opponent will need to get used to the American's dangerous serve. Even with Isner being less than impressive returning serve, he's got all of the weapons in this match to go with a major edge on this surface. Take Isner to cover the 1.5 games, as he should be able to get a break at some point en route to a victory.
Isner vs Davidovich-Fokina Pick: Isner -1.5 games (-120)
What are the other matches to watch on Tuesday?
The other main match worth watching on Tuesday in Toronto is Cam Norrie vs Karen Khachanov. Norrie has been strong in North America over the last few weeks, while Khachanov took an Olympic silver medal in Tokyo. Both players will look to keep rolling this summer with a first-round win here.
Is Benoit Paire going to try against McDonald?
Benoit Paire is one of the biggest mysteries in all of tennis. He has the talent to beat anyone, but just doesn't care enough to do it most of the time. In this match against Mackie McDonald, McDonald's recent form could result in Paire getting frustrated and gifting the American key points. But it is hard to tell at this point just how much Paire will care.
Can Nishikori continue playing at a high level?
Kei Nishikori has shown that he can definitely play high-level tennis over the last few weeks. He looked great in Tokyo before stringing together some solid tennis in Washington. He still isn't a threat to win over the course of a full week, but he isn't someone a player wants to see against them in the draw either.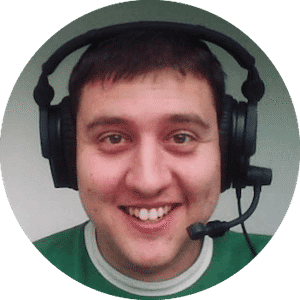 Jay Sanin
Jay Sanin is a sports writer and broadcaster from Albany, NY. He has covered sports betting and the gambling industry since 2013.