All You Need To Know About How Injuries Affect Point Spreads
January 21, 2020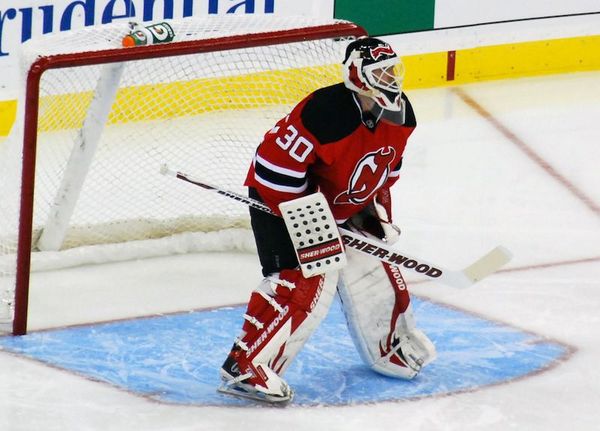 Very few professional athletes go through their careers without sustaining at least one injury that prevents them from playing. In fact, injuries have cut many careers short. You've probably heard the phrase "next man up", which essentially means that there is always another player ready to fill in for a fallen teammate.
How an Injury Affected NBA Spreads
However, some injured players are not easily replaced. Take LeBron James as one of many examples. In 2018-19, the Lakers got off to a 20-14 start when King James injured his groin causing him to miss several games. During his absence, the Lakers plummeted out of playoff contention losing 18 of the next 27 games. There's little doubt that the injury to LeBron severely hampered Los Angeles' playoff hopes. The injury also forced sportsbooks to adjust their spreads for Lakers games.
How an Injury Affected NFL Spreads
When elite NFL quarterbacks are forced to miss time, those injuries affect point spreads. During the Patriots' historic, yet ultimately unsuccessful 2007 campaign, Brady and company were double-digit favorites in 11 of their 16 games. After Brady suffered a season-ending injury in the opening week of 2008, sportsbooks made the Patriots double-digit favorites just once. While Matt Cassel was certainly a capable quarterback, he was no Tom Brady and this fact was clearly demonstrated by the significantly lower spreads that sportsbooks set. Considering the Pats went 9-7 against the spread that year, it's fair to say that those oddsmakers know how injuries affect point spreads.
Do Minor Injuries Affect Point Spreads?
Sportsbooks will sometimes tweak the lines when a key player is injured but still expected to play. Nevertheless, it's important to understand that changes to spreads aren't always a result of the injury. More often, it's an overreaction by the betting public that forces the sportsbooks to move the spreads. Let's say that sportsbooks open the Baltimore Ravens as 7-point favorites over the Houston Texans. Then, on Wednesday, it's reported that Lamar Jackson suffered a mild ankle sprain during practice, but he's still expected to play on Sunday.
This is a classic spot for an overreaction by the betting public who will undoubtedly throw cash at Houston and drive that line down. But not by much. Now, it's a completely different scenario if Jackson's injury was severe enough to force him out of the game completely. With backup RGIII presumably set to start, sportsbooks would have to adjust.
Sportsbooks Have More Information Than You Do
Knowing which players are injured is a key component of any successful sports betting strategy. But, you need to understand how important that player is, and how his absence will affect the outcome. You also need to realize that sportsbooks have already accounted for the injury and set their spreads accordingly. Furthermore, sportsbooks are among the first to know about player injuries. They have a lot of information that's not generally available to Joe Public. Have you ever seen a spread or moneyline price that simply doesn't make any sense to you?
For instance, let's say that the Raptors are playing their fourth regular-season game against the Celtics in Boston. In their previous three games, the home team was favored by an average of 3 points. Even last year's spreads were similar. Suddenly, you see that Boston is favored by 7 at home. What's the deal? There's a good chance that the sportsbooks know something that you don't. In cases like this, it's often an injury or injuries affecting point spreads.
Injuries at Key Positions
Injuries affect point spreads more in some positions than they do in other positions. Baseball pitchers are a great example of this. Hyun-Jin Ryu, Gerrit Cole, Jacob DeGrom, and Max Scherzer are among some of today's most dominating pitchers. If one of those guys is scheduled to start but gets injured, you can absolutely expect to have those injuries affect the point spread. On the flip side, the reaction of sportsbooks to injuries to position players, even star sluggers, is a lot less pronounced.
Hockey Goalies
It's quite similar in hockey with goalies. Think of the 2019-20 Toronto Maple Leafs. Their starting goalie, Frederik Andresen, has posted a record of 22 wins, 9 losses, and 6 overtime losses. Perhaps more importantly, he has a 2.89 GAA and a .909 save percentage. Not stellar, but it's miles ahead of his backup's stats. Michael Hutchinson is 3-7-1 with a 3.83 GAA and a putrid .855 save percentage. Do you think sportsbooks lower the moneyline and puckline odds when Hutchinson starts? You bet they do. This is a prime example of how injuries affect point spreads and moneylines. Knowing who is in net is essential when deciding on your NHL betting picks.
Team Depth
Of course, injuries to star forwards and defensemen can sometimes prompt the odds to change too. But it's seldom as drastic as it is with goalies. Pittsburgh's Sidney Crosby recently missed time with an injury, but, thanks to the team's depth, it didn't noticeably affect the lines and the Penguins went on a quite a roll. It would be different if Edmonton's Connor McDavid were forced out of the Oilers' lineup. Edmonton lacks the depth that Pittsburgh and many other teams have.
Don't Disregard Injuries to Defensive Players
You should also realize that superstar players in most sports are often associated with offensive prowess. Never overlook an injury to a strong defensive player when you are betting. When making NFL betting picks, a lot of people disregard injuries on defensive lines and other key defensive positions like corner backs. Sportsbooks know this. Oftentimes with these positions, injuries affect point spreads because they create mismatches.
Those who bet on NBA games probably know about the superior offensive abilities of NBA stars like Milwaukee's Giannis Antetokounmpo and Philly's Joel Embiid. However, a lot of NBA betting fans fail to realize how defensively strong those guys are. If either of those players are out of the lineup, it not just their scoring that will be missed; their stout defensive play will also be missed. Remember this when when you bet on NBA games, or any other sport.
Put Injuries into Perspective
When it comes to how injuries affect point spreads, remember to put it into perspective. Ask yourself if that particular player's absence can be mitigated by the team's overall depth. You know? That "next man up" thing? Understand how injuries to some players are a lot less impactful than injuries to others. And remember that in 99.9% of the cases, sportsbooks are already a step ahead of you. They know all about the injury, and they have already factored it into their lines. Those darn sportsbooks don't like to give bettors any edges.
Admir aka "The Admiral" has been around the sports industry for more than two decades as a professional athlete and sports agent.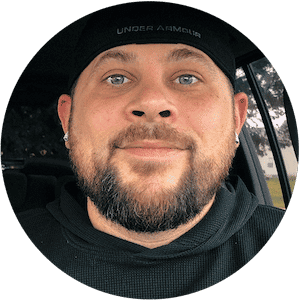 TJ Calkins
TJ Calkins was raised in a gambling loving household. He knew how to handicap horse races and follow line movements well before his tenth birthday. While sports betting remained a passion into adulthood, poker and Daily Fantasy Sports also became passions and remain as such today.