Highest Scoring Games in College Football History
November 16, 2020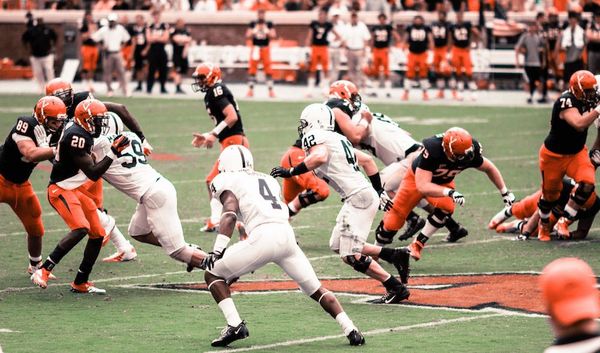 Let's take a break from predicting CFB games to learn more about the history of this amazing sport. There is nothing more exciting than a back-and-forth College Football game and there have been some ridiculously high-scoring games throughout history.
In this article we will list the highest scoring college football games in history. But let's just first dive into the origins of the game and how any of this beautiful game exists.
History of College Football
College Football was founded in 1868 and is a descendent of "Rugby Football" that was being played in Great Britain universities in the 1840s. In 1824, Harvard started the "Bloody Monday" tradition. It was a massive ballgame between the freshman and sophomore classes, though the exact rules are still unclear to this day. Princeton played their own version of football called "ballown" as early as 1920 and Dartmouth was playing "Old Division Football" in the 1930s.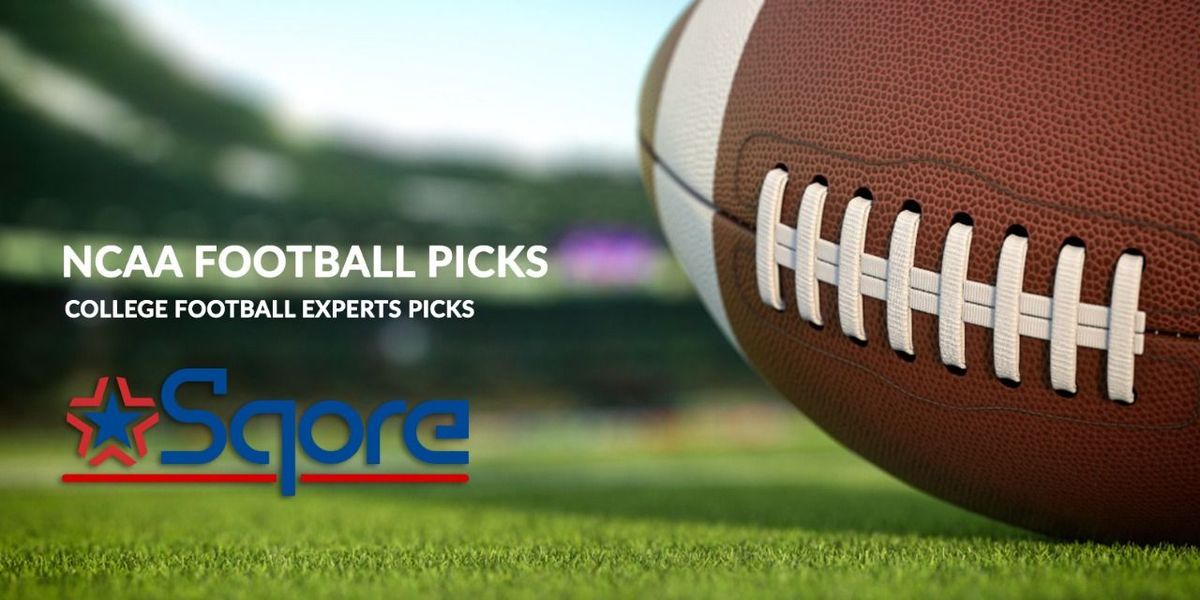 While none of these games were exactly the same, they did share a lot of commonalities. These were massive ballgames where two large groups would try to get said ball into the "goal area" by mostly any means necessary. These were excessively violent games and they was concentrated to the Ivy League Schools. This led to massive protests and multiple colleges banning football altogether. It was in 1860 that Harvard banned "Bloody Monday" along with Yale, who was under pressure from the city of New Haven after many kids were seriously injured.
That's when it got really weird. With football being banned for the better part of 10 years, they had to figure out a way to make the game less violent if they wanted to return without the public going back up in arms.
In 1869, widely regarded as the first CFB game ever, Rutgers hosted Princeton and beat them by a score of 6-4. The two teams were asked to kick a ball into a goal and the first team to six would win. The fields were 140 yards long and 70 yards wide. The game resembled soccer a lot more than it did current day football, and it wouldn't be until decades later that we saw the changes made that would help you identify the game today. The only rule that still exists from the era is the "fair catch" when players were rewarded a free kick for a ball caught on the fly.
Harvard might be the reason current day college football exists. They always played with more violence and aggression than any other school and they had separate sets of rules. They were also the first school to allow players to carry, dribble, and pass the ball with their hands. They also incorporated tackling and shin-kicking as legal defensive methods. At the time, the best players in the area went to Harvard and Yale.
These two teams played under very different rules, however, and the universities came to an agreement that two games would be played. These were called the "Concessionary Rules". It went as expected as Harvard blew Yale out in the rugby-style game while Yale dominated Harvard at the soccer-style game. Walter Camp was one of the 2000 spectators at this game and he is on record saying he was in love with the style Harvard played, but felt bad for the misery Yale had to endure and wanted to help.
In 1876, Harvard, Yale, Princeton, and Columbia had a meeting. Rutgers wasn't invited for some reason. They formed the "Intercollegiate Football League". This is where Walter Camp comes into play. He's the father of American Football and was a five-sport superstar at Yale University. He would regularly attend the Massasoit House, where representatives from each school would discuss rule changes. Camp recommended a move from 15 players on the field for each to 11.
This was initially shot down, but reintroduced again in 1880 and passed. It allowed speed to excel and lessened how strong you had to be. The game was a push fest prior and there wasn't much room on the field to move. Camp also introduced the current-day line of scrimmage and snapping the football to the QB.
It started with the Center kicking the ball with his foot to the QB, who could then do with it what he wanted. He also recommended the other team should get the ball after four consecutive tackles, and our four downs come directly from that thought.
There is a ton more that happened from the 1880s to the 1920s. This is when the conferences were setup and rivalries were established. There were also tons of minor rule changes throughout this time.
For example, you used to only have to get four yards for a first down. Princeton took advantage of this and played a game where the other team never got the football. That's when you had to get 10 yards, and the game was forced to speed up.
Touchdowns were worth two points at the time while a field goal was worth five. It wasn't until 1912 that a touchdown became six points and a field goal three.
Highest Scoring College Football Game in History
222 Points: Georgia Tech 220, Cumberland 0, 1916
On October 7th, 1916, the biggest beatdown in College Football occurred. This was shortly after the forward pass was introduced and there was a significant gap in talent between many schools. Football wasn't that big of a sport at the time and the best players went to a few specific schools. That doesn't tell the whole story, though, and this one is pretty juicy.
John Heisman was the Head Coach for the Yellow Jackets baseball, basketball, and football team. They suffered a 22-0 loss to the Cumberland baseball team in 1915 and Heisman was sure they stacked the team with professionals that were too old for university. He noted just days after the loss that he would get his revenge a year later when the Yellow Jackets were scheduled to play Cumberland on the football field.
Heisman almost never got his revenge as the Cumberland football squad was abolished at the start of 1915. However, they had already signed a contract with Georgia tech and would owe the school $3,000 if they didn't make the trip. Heisman himself chipped in $500 and payed for the opposing teams travel expenses. All so he could lay a whooping and rest easy. Cumberland was a bunch of frat brothers that had never practiced together while Tech went on to win the National Championship just a year later.
33% – The percentage of Cumberland plays that ended in a turnover. They ran 45 plays total with nine fumbles and six interceptions.
7 – The number of defensive touchdowns Georgia Tech scored. They returned five interceptions for a score and scooped-and-scored on two fumbles.
100% – The percentage of drives Georgia Tech scored a touchdown on.
10 – The amount of offensive plays Georgia Tech didn't score a touchdown on. Not a single drive lasted more than three plays.
0 – First downs. Georgia Tech scored on every drive before it happened and Cumberland either turned it over or punted before ever getting 10 yards.
2 – The amount of extra points Georgia tech missed. They went 30-for-32 on the day.
A pretty weird game, huh? One of the weirdest plays in CFB ever happened as well, when Georgia Tech's kicker recovered a touchdown and brought it in for a score to make it 112-0. While this game wasn't really a competitive College Football game like we'll get to in a minute, it's a lot of fun to imagine being on this Georgia Tech team. You also have to admire the pride of John Heisman, which I am sure we can all relate to in one way or another.
164 Points: Texas AM 74, LSU 72, 2018
Let's jump an easy 102 years into the future. This game was a lot more competitive and is one of just two 7OT games in College Football FBS history. Teams must go for 2 after the fourth overtime and that's exactly how this one was decided.
The LSU Tigers opened up the seventh OT with a 10-yard Joe Burrow TD run, but they couldn't convert on the 2-PT and the Aggies knew they must take advantage. They came out and scored just three plays in with Mond delivering a 17-yard score to Quartney Davis. He then completed the conversion to Kendric Rogers, who ended the game with his third catch of the game.
It's pretty interesting how few huge stat lines came out of this game. We regularly see 200+ receiving yard games in CFB, but neither team had a receiver go over 101 yards or catch more than two touchdowns. With that being said, there were still plenty of massive games. This is before Joe Burrow was thought of as a great QB and Clyde Edwards-Helaire was still the backup. I just find it funny how you see receivers put up 250 yards multiple times a season and this game didn't produce a single dominator.
Joe Burrow (LSU) – 270 passing yards, 3 TD, 100 rushing yards, 3 TD
Clyde Edwards-Helaire (LSU) – 3 rushing yards, 11 passing yards, TD
Kellen Mond (TAMU) – 287 passing yards, 6 TD, 42 rushing yards, TD
Trayveon Williams (TAMU) – 198 rushing yards, 2 TD
Quartney Davis (TAMU) – 101 receiving yards, 2 TD
137 Points: Pittsburgh Panthers 76, Syracuse Orange 61, 2016
It's worth touching on a game that didn't go into overtime as the stat lines in this one are pretty silly. Defensive-minded head coach Pat Narduzzi said after the game "I've never been in a game like that, I don't ever want to be in a game like that again. But I'll go back and say there's no such thing as a bad win. Half of me is jumping for joy with what our offense did today. The other half of me, makes me sick."
Zack Mahoney (SYR) – 440 passing yards, 5 TD, INT, 49 rushing yards, 2 TD
Amba Etta-Tawo (SYR) – 13 catches, 178 yards, 5 TD
Ervin Phillips (SYR) – 11 receptions, 107 yards
Nathan Peterman (PITT) – 251 passing yards, 4 TD, 79 rushing yards, TD
James Conner (PITT) – 115 yards, 2 TD, 45 receiving yards, TD
130 Points: UCLA 67, Washington State 63, 2019
Let's touch on a thriller that took place just last season. The Washington State Cougars held the lead for the majority of this contest and lost it with just 1:07 left on the clock. The Cougars were up by a score of 49-17 in the third quarter, so I'd be willing to say this UCLA offense put up a historic third and fourth. It was one of the few bright spots in an otherwise terrible 2019 season for the UCLA Bruins and Chip Kelly. Here are some of the more ridiculous lines from this game.
Dorian Thompson-Robinson (UCLA) – 507 passing yards, 5 TD, INT, 57 rushing yards, 2 TD
Demetric Felton (UCLA) – 7 catches, 150 yards, 2 TD, Return TD
Anthony Gordon (WSU) – 570 passing yards, 9 TD, 2 INT
Max Borghi (WSU) – 123 rushing yards, 80 receiving yards, TD
Easop Winston Jr. (WSU) – 10 catches, 114 yards, 4 TD
105 points: Rockford Regents 105, Trinity Bible 0, 2003
Let's have some D-III fun with the only team in the 2000s to reach 100 points in a College Football game in any division. In 2003, the Rockford Regents went into Trinity and embarrassed the Bible from the get-go. They ran the ball down the throat of the Bible and their defense simply dominated. There was also some bad blood noted between these coaches, though neither dove into it. Here are some key stat lines from this battle.
Marcus Howard – 326 yards, 5 TD
Isaac Holloway – 4 carries, 78 yards, 4 TD
Travis Stocker – 2/2, 84 passing yards, TD
Mike Naymola – 2 receptions, 84 yards, 2 TD
Blair Lemons – 2 Kickoff returns, 88 yards, TD
Rockford Defense – 4 interceptions, 3 returned for TD's
What is the highest scoring college football game in history?
If we're going back to pre-record keeping days, it's the 222-0 whooping Georgia Tech put on Cumberland University. If you want to talk current day, the LSU Tigers and Texas A&M Aggies combined for 146 points in 2018.
What is the lowest scoring game in College Football history?
The Rutgers Scarlet Knights beat the Virginia Cavaliers by a score of 3-0 in 1981. They won on a late field-goal at the Meadowlands.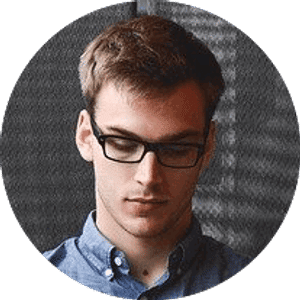 Jake Williams
Jake Williams is a sports gambling expert. He's been writing in the sports betting and DFS industry for over a decade. He specializes in MLB and NBA, along with College Basketball and College Football.