Heat vs Warriors Predictions
March 31, 2021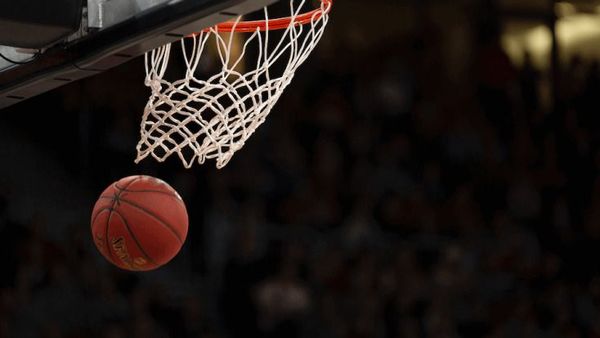 The Miami Heat and Golden State Warriors will face off in an inter-conference matchup that is sure to bring the fireworks. While neither the Heat nor Warriors have championship aspirations, both teams are looking to get themselves in the playoffs and every game is of the utmost importance. These two teams will both come out firing in this game, so don't blink your eyes.
It's extremely important to consider every factor when making Warriors vs Heat against the spread predictions. Let's dive into how this game will go down and who will end up covering the spread. Make sure you don't miss out!
Miami Heat vs Golden State Warriors Betting Pick
This game will take place at 8:00 PM ET in American Airlines Arena
Why bet the Heat:
✅ The Miami Heat finally got off the schneid against the Chicago Bulls after losing four straight games. The Warriors have won a couple of games in a row, but the offense looks terrible, failing to eclipse 100 points in either of their last two wins. It's win-now time for the Heat if they want to make an impact this season and the Warriors are a solid team to springboard off of.
✅ Jimmy Butler is back healthy and he really does make all the difference. Butler doesn't always bring much flash, but he's an elite defender and a major glue guy on offense for the Heat. The Heat simply don't look the same when he's not on the floor. The Warriors currently rank 21st against opposing guards and the Heat have an ability to dominate on the perimeter when given the ability.
✅ If you're looking for a lean on the total, give me the under. The Golden State Warriors offense has been paralyzed of late and the Heat have added a hungry Jimmy Butler to the mix. This is sure to be a close game throughout and every possession will be highly contested. Give me the Heat and the under here.
✅ The Golden State Warriors are 1-5 ATS in their last 6 games as a road underdog.
✅ The Miami Heat are 14-6-1 ATS in their last 21 Thursday games.

General Info about Golden State Warriors vs Miami Heat
Where do the Miami Heat play their home games?
The Heat play their home games in American Airlines Arena.
Where do the Golden State Warriors play their home games?
The Warriors play their home games in the Chase Center.
Where can you watch Heat vs Warriors?
You can watch this game nationally on NBA League Pass.
Where can you bet on Warriors vs Heat?
USsportsbonus recommends BetMGM Sportsbook to get the best odds and betting options on the game.
Heat vs Warriors Predictions
With the Miami Heat and Golden State Warriors in two different conferences, they don't play each other very often. In turn, they've faced off just over 60 times and neither team has an advantage. The Warriors and Heat have never faced off in the playoffs as it would require a meeting in the NBA Finals.
We are here to bring you the best possible Heat vs Warriors predictions for not only the spread, but over/under and moneyline as well. You have to make sure you carefully consider every factor and we are here to do that for you. Let's get into how this game will turn out.
Warriors vs Heat Against the Spread Predictions
When you make a bet on the spread, you must pick whether the Golden State Warriors or Miami Heat will win and by how many points. This can seem like a tough bet, but there is a reason this is the most popular way to wager on NBA games. You're able to draw even money on both sides of the bet, rarely paying more than a -115 price.
For example, let's say the Golden State Warriors are favored by 4.5 points over the Miami Heat. In this case, a wager on the Warriors will ask for a victory by five or more points while a bet on the Heat would ask for either a victory by any margin or a loss by four or fewer points.
It's important to consider every piece of news when making a wager on this game, including any recent injuries or whether either team will be more fatigued than the other. Make sure to check out the Warriors vs Heat against the spread predictions above.
Golden State Warriors vs Miami Heat Over/Under Betting
When making a wager on the over/under, you must consider whether the Golden State Warriors and Miami Heat will combine for more or less than a certain amount of points. That number is set by the sportsbooks and will continue to change as action comes in on both sides.
We will say the Warriors vs Heat over/under is set to 223.5 for this game. A wager on the over would ask for 224 or more points while a bet on the under would require 223 or fewer points scored. You must ensure there is proper value when placing an over/under wager.
Make sure to check out the GS Warriors vs Miami Heat over/under betting predictions above as we highlight which side of things you should be on and why. This is the second-most popular way to wager on NBA games and another way to get even money on both sides of the bet.
Miami Heat vs GS Warriors Moneyline Predictions
Betting the moneyline comes down to simply picking which team will outright win the game. This seems like an easy bet, and it is in essence, but you must make sure there is proper value as a moneyline wager can be a good way to kiss your money goodbye. The Miami Heat vs Warriors moneyline predictions require careful consideration into a number of factors.
While this can be a simple wager, sportsbooks know this and will often spike the price. In turn, you must ensure there is the proper value when placing this bet. Make sure to check out the Miami Heat vs GS Warriors moneyline predictions above as this can be the best way to bet this game. We are willing to shop for lines to see if that value is out there or not.
The NBA has a ton of late-breaking news and it's no accident that the odds continue to change up to game-time more than any other sport. There are many times that there is unknown info just a few minutes prior to tip-off, leading to massive line movement when the news finally does break. This doesn't always happen, but the NBA certainly has more line movement than any other popular sport in the US.
It's also extremely important to consider line movement when placing your wagers. If you think the line moves in your favor, it can be invaluable to wait for that movement. It can and has been the difference between a winning and losing bet many times just this season. Check out the Warriors vs Heat odds and predictions above.
Heat vs Warriors Live Streaming
The United States currently doesn't offer any live streaming options when it comes to the NBA and sportsbooks. With that being said, things are sure to change before long and we will be the first ones to let you know. With the legal landscape of sports betting in the United States under constant progress, it's only a matter of time until things start to happen.
For now, we have a couple of different avenues to explore if you're looking to live stream this Heat vs Warriors game. The easiest of which is the NBA League Pass, which gives you access to every NBA game across the league. You can also subscribe to a paid streaming site, which will give you access to more than just NBA games. The best of which include YouTubeTV, Fubu, and HuluTV.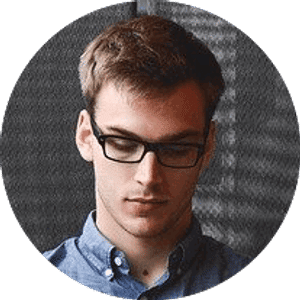 Jake Williams
Jake Williams is a sports gambling expert. He's been writing in the sports betting and DFS industry for over a decade. He specializes in MLB and NBA, along with College Basketball and College Football.