Heat vs Jazz Predictions
November 6, 2021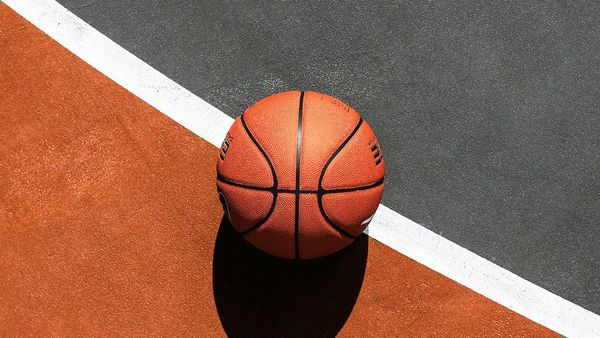 Great promotions
Best Multi interface platform
Easy registration process
UP TO $1000 BONUS
Saturday night brings some super exciting games and NBA Picks around the Association, including the interconference showdown at FTX Arena in Miami where a couple of legitimate championship contenders lock horns for the first time this season. The 7-1 Utah Jazz head to Florida, searching for their fourth straight victory, while the 6-2 Miami Heat look to bounce back from a heavy 95-78 home loss to the Boston Celtics that put an end to their five-game winning streak.
Heat vs Jazz Betting Pick
This game will be played at 7:30 PM ET at FTX Arena
Why bet the Heat:
✅The Heat started the new season on a high note, and that ugly loss to the Celtics was a proper reality check. After a 102-91 overtime loss at the Indiana Pacers in Week 1, the Heat have won five games in a row, but they couldn't get anything going last Thursday. The Celtics held them to 34.6% shooting from the field and 22.0% from beyond the arc, so the Heat will be fired up to put on a bounce-back performance in front of the home audience. Miami still owns the second-best defensive rating in the NBA, yielding only 99.2 points per 100 possessions. The Heat also lead the league in the opponent field goal percentage (39.7%).
✅ Utah and Miami both have injury problems, and the Jazz might miss their best player. Donovan Mitchell who sat out Utah's previous game due to an ankle injury. He's listed as questionable for Saturday's clash, and keep in mind that Utah plays on the front end of a back-to-back set. Royce O'Neill is also questionable with an ankle injury, so the Jazz could be without a couple of starters. On the other side, Kyle Lowry (also ankle) is questionable to play, while Victor Oladipo is still recovering from a knee injury.
✅The Jazz and Heat split their last season's two-game series. Utah trounced Miami at home, 112-94, easily covering a 7-point spread, but the Jazz suffered a 124-116 defeat as 6.5-point road favorites at the Heat. Miami is undefeated in four consecutive home meetings with Utah. Also, the Heat are 12-3 straight up and 9-6 ATS in their last 15 home dates with the Jazz.
Great promotions
Best Multi interface platform
Easy registration process
UP TO $1000 BONUS
General Info about Heat vs Jazz
Where do the Utah Jazz play their home games?
The Jazz play their home games in Vivint Smart Home Arena.
Where do the Miami Heat play their home games?
The Heat play their home games in American Airlines Arena.
Where can you watch Heat vs Jazz?
You can watch this game nationally on NBA League Pass.
Where can you bet on Heat vs Jazz?
USsportsbonus recommends BetMGM Sportsbook to get the best odds and betting options on the game.
The Utah Jazz and Miami Heat might be in two different conferences, but they are similar teams in the fact that they like to scratch and crawl themselves to victory. They've faced off just over 60 times all-time with the Jazz holding a comfortable advantage – close to 65%.
The Jazz and Heat have never faced off in the playoffs as it would require a meeting in the NBA Championship. With the Miami Heat reaching that plateau a season ago, they could very well meet up there one day. For now, we will have to settle for regular season matchups.
Make sure to check out the Heat vs Jazz predictions above as we will dive into which side of the game we are on and why. You will not want to miss out as this is a very tough game to predict and it will be a close one throughout.
Strong presence in US
Wide range of betting options
Generous bonus offers
UP TO $1000 BONUS
Great promotions
Best Multi interface platform
Easy registration process
UP TO $1000 BONUS
One of the Largest Gambling Sites in the US
Offers Casino, Sportsbook & DFS
Great Promotions
UP TO $1000 BONUS
Heat vs Jazz Against the Spread Predictions
When making against the spread Heat vs Jazz predictions, you must decide which team will walk away victorious and by how many points. This can be a daunting task up front, but that is what we are here for. This is the most popular way to bet on NBA games as you're able to draw even money on both sides of the bet.
For example, let's say the Miami Heat are favored by 3.5 points over the Utah Jazz. A wager on the Heat would call for a victory by four or more points why a bet on the Jazz would require either a victory by any margin or a loss by three or fewer points. Both sides will have even odds, typically between -105 and -115.
It's important to consider every factor when making against the spread predictions as some would say they are the hardest wagers to make. Make sure to check out the Heat vs Jazz against the spread predictions above as we will highlight which way you should go and why exactly.
Utah Jazz vs Heat Over/Under Betting
Utah Jazz vs Miami Heat Over/Under betting is a way of wagering on the contest without needing to pick the team that wins the game. Instead, these wagers are against a set total of combined points in the game. For a hypothetical example, we will use a total set at 215 points. Over/Under wagers on this Jazz vs Heat contest would be betting over or under 215 combined points for the two teams.
There are many factors to be considered when diving into Over/Under wagering. These factors include pace (expected possessions per game), offensive efficiency and defensive efficiency. Knowing which teams play faster and slower, and which teams play with a higher and lower level of efficiency at each end of the floor is a large edge when over/under wagering.
See above if there is a best Over/Under play for Rockets vs Heat.
Miami Heat vs Jazz Moneyline Predictions
Money Line wagering on NBA is a fun way to bet on one team or the other, while taking the point spread out of play.
Instead of laying or taking the points on the spread, you can lay odds on the favorite or take odds on the underdog to simply win the game outright. If you are looking to wager on a game and want the best predictions, for instance the Miami Heat vs Utah Jazz Money Line, but want to avoid the point spread, a Money Line wager is worth considering.
For an example of how a Money Line wager differs from an against the spread wager, we will use our Heat -3.5 hypothetical example from above. Instead of the standard -110 odds on an against the spread play, the Heat can be bet on to simply win outright while laying odds. The Rockets can be bet on to win the game outright while getting odds.
In our hypothetical, we would expect to have to lay about -160 on the Heat and expect to get about +125 on the Jazz.
With the Jazz having a moderate edge on the all time series the history but the Heat playing more even in recent years, history cannot be a determining factor on a money line wager. However, history is just one piece of the puzzle and all other factors need to be considered. The more recent matchups have been split, and we need to look at other factors to determine the best play in Heat vs Jazz matchups.
There are hours of research required for successful NBA predictions, and we are here to provide that for you, with a conclusion summed up and bottom lined. Check above for a synopsis and who to play in this Jazz vs Heat matchup.
The odds in the NBA are always moving and that's no accident. In other sports, news tends to come out slowly days before the start of the event. With the NBA, the majority of news will come out just a few hours before the start of the game. There are a lot of players deemed "Game-Time Decisions", and we typically don't know the status of those guys until 15 to 30 minutes until the start of the game.
Make sure to keep your eyes peeled above as we will be the ones to let you know which side of the line movement you should be on. This can make or break your betting slate, as movement one way or another can be the difference between a win and a loss. Don't sleep on this part of betting NBA games as it is extremely pivotal.
Live Streaming Heat vs Jazz
The United States currently doesn't offer any NBA live streaming options when it comes to the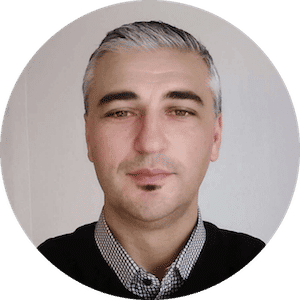 Admir
Admir aka "The Admiral" has been around the sports industry for more than two decades as a professional athlete and sports agent.