Hawks vs Trail Blazers Predictions
January 15, 2021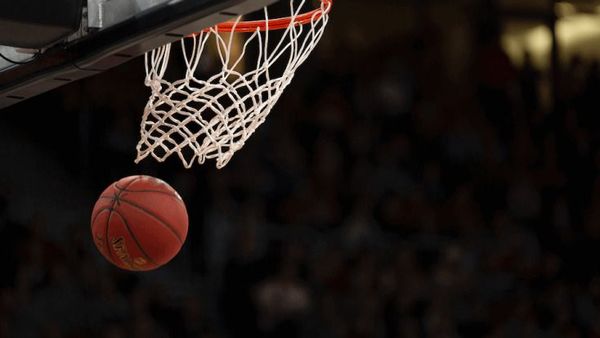 The Hawks vs Trail Blazers matchup is an inter-conference one that we don't see all that often. As members of separate conferences, you only see these two squads face off twice a season.
We're here to bring you Trail Blazers vs Hawks predictions and picks against the spread and for the over/under.
Let's dive right into who will win this game and cover the spread in the process. Make sure to keep your eyes out for the rest of our NBA picks as well.
Hawks vs Trail Blazers Against the Spread Pick
This game will take place at 10:00 PM ET in the Moda Center
Why bet the Trail Blazers:
✅ The combination of Damian Lillard and C.J. McCollum on the outside will be too much for the Hawks to handle. The Hawks rank 26th against opposing guards.
✅ Trae Young hasn't been the same player recently and his firepower is a must to even keep up with the Trail Blazers. The Hawks need a perfect game here just to stand a chance.
✅ The Portland Trail Blazers are the deeper team, fielding a better bench and better role player. The sole advantage for Atlanta is in the paint, but I'm not too sure about that with Jusuf Nurkic close to healthy.
✅ The Hawks don't have much depth and the Blazers have a ton. They're also the better-coached team and have dominated head-to-head matchups of late.

Great promotions
Best Multi interface platform
Easy registration process
Get $1000 bonus
General Info about Hawks vs Trail Blazers
Where do the Atlanta Hawks play their home games?
The Hawks play their home games at the State Farm Arena.
Where do the Portland Trail Blazers play their home games?
The Trail Blazers play their home games at the Moda Center.
Where can you watch Hawks vs Trail Blazers?
You can watch this game nationally on NBA League pass.
Where can you bet on Hawks vs Trail Blazers?
USsportsbonus recommends BetMGM Sportsbook to get the best odds and betting options on the game.
Hawks vs Trail Blazers Predictions
The Hawks and Trail Blazers have faced each other just over 110 times in the history of the NBA with the teams just about even at this point.
The Blazers going 16-4 in the 2010's against the Hawks allowed them to lag behind in every other decade. The Trail Blazers vs Hawks have never faced off in the playoffs as it would require a meeting in the NBA Championship.
Recently, the Hawks have regained control with a 70% win rate in the last few seasons. The Trail Blazers must assert their experience if they want to turn things around.
USsportsbonus is here to bring you well-researched and accurate Trail Blazers vs Hawks predictions of all kinds. From against the spread to over/under and moneyline predictions, we have you covered.
Hawks vs Trail Blazers Against the Spread Predictions
Wagering in the NBA takes a lot of time and attention. When betting against the spread, you must determine which team will win and by how many points. This is called the spread, and you will find different numbers at each sportsbook.
For example, let's say the Hawks are favored by 9.5 points. A bet on the Hawks would require them to win by 10 or more points, while a bet on the Trail Blazers would require a win by any margin or a loss by nine or fewer points.
You're simply playing from behind if you're not able to put the time into research. That's what we are here for – to do the tough work so you don't have to. Make sure to check out the Hawks vs Trail Blazers against the spread predictions above for free.
Hawks vs Trail Blazers Over/Under Betting
When betting the Trail Blazers vs Hawks over/under, you must decide whether you think the total will go over or under the set number.
That number is set by the sportsbooks, who will take numerous factors into account. The biggest of which is PACE, which determines how fast a team plays.
The Trail Blazers and Hawks play at a similar speed, ranking 12th and 14th in PACE, respectively. This game should have plenty of points as both squads are comfortable playing in the fastbreak.
It's crucial to consider a number of things when making the Hawks vs Trail Blazers over/under prediction, including how much rest each team has. A tired squad won't put up as many buckets, but they also might not play as good on defense. Everything is worth considering and that's what we are here to do for you.
Hawks vs Trail Blazers Moneyline Predictions
Betting the moneyline refers to betting which team will walk away victorious. It ignores the spread and over/under, allowing you to simply pick which team will win.
The sportsbooks will charge you to bet on a favorite and they will reward you to bet on an underdog. That means it will cost you over $100 to collect $100 on a favorite and you can collect $100 on an underdog for far less.
Historically, these teams are as close as it gets and a moneyline bet is worth considering on both of them. Make sure to check out above for Trail Blazers vs Hawks moneyline predictions.
Hawks vs Trail Blazers Odds
Odds in the NBA are ever-changing and nothing is locked in until that ball tips off. While injury news is the biggest factor, there are a ton of different things that can influence a spread.
The spread will also change if there is a significant amount of money coming in on just one side of the game. This is an attempt to even the action out.
It can be risky to play the waiting game, but it could also pay off in a big way. Depending on which way you're leaning, it might be worth waiting to make your Hawks vs Trail Blazers pick.
Live Streaming Hawks vs Trail Blazers
The US currently doesn't offer any sportsbooks that you can stream NBA games through. That could always change, so make sure to keep an eye out as we will be the ones to let you know. Currently, there are a few other ways to stream online and they all have to do with a paid streaming service. Here are some of the top options for live streaming Hawks vs Trail Blazers game: YouTube TV, FuboTV or Hulu.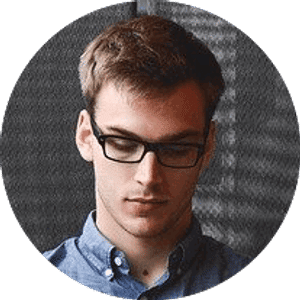 Jake Williams
Jake Williams is a sports gambling expert. He's been writing in the sports betting and DFS industry for over a decade. He specializes in MLB and NBA, along with College Basketball and College Football.