Hawks vs Timberwolves Predictions
January 21, 2021
The Hawks vs Timberwolves is an inter-conference matchup between two teams that don't see get together very often. For the Timberwolves, they're fighting against some tough competition when it comes to making the playoffs. The west is far harder than the East.
The Hawks aren't in as tough of a conference, but they have immense young talent and their future is bright. Both of these teams bring the fireworks and this will be a great game to watch. Make sure to tune in.
Make sure to check out our Timberwolves vs Hawks best bets as we highlight our top plays from this game below. Not only for against the spread, but also the over/under and moneyline.
Hawks vs Timberwolves Betting Pick
The Pick: Timberwolves +5.5
Why bet the Timberwolves:
✅ The Timberwolves kept this game close on the road just a few nights ago. They matched up well, but just couldn't close the game out. Expect them to play a lot better at home, where they've historically been far improved.
✅ D'Angelo Russell is a matchup nightmare for the Hawks. He dropped 31 points on 22 shots last game and proved a tough guard for every Hawks perimeter defender they put on him. He's even better at home.
✅ Trae Young simply hasn't been the same guy we're used to. While I'm sure he will surface with 40+ points soon enough, I'm not going to bet it comes against a Timberwolves team that just held him to 20 points.
✅ The Atlanta Hawks are 2-9 ATS in their last 11 road games vs. a team with a losing home record.
✅ The Atlanta Hawks are 1-4 ATS in their last 5 games as a road favorite.
General Info about Atlanta Hawks vs Minnesota Timberwolves
Where do the Atlanta Hawks play their home games?
The Hawks play their home games in State Farm Arena.
Where do the Minnesota Timberwolves play their home games?
The Timberwolves play their home games in the Target Center.
Where can you watch The Timberwolves vs Hawks?
You can tune into this matchup nationally on NBA League Pass.
Where can you bet on Hawks vs Timberwolves?
USsportsbonus recommends BetMGM Sportsbook to get the best odds and betting options on the game.
Minnesota Timberwolves vs Atlanta Hawks Predictions
The Timberwolves and Hawks have only played a few times in the history of the NBA at just over 55 games. The Hawks have dominated the majority of matchups, sitting at well over 60%. The Atlanta Hawks were established in 1949 while the Timberwolves came around in 1989. That's why we've seen so few matchups.
Both of these teams are in a bit of a transitional phase, so either of these teams can win this one. It's worth considering just about every bet in this game.
The Minnesota Timberwolves and Atlanta Hawks face off in what will be a tremendous game. We're here to bring you Hawks vs Timberwolves picks and predictions both against the spread and the over/under. We will do the tough research so you don't have to.
Hawks vs Timberwolves Against the Spread Predictions
The Timberwolves vs Hawks is a toss-up that either team can win. These two squads don't play all that often and we will see evidence of that here. When betting against the spread, you must decide which team will win and by how many points.
For example, let's say the Hawks are 3.5-point favorites. A bet on the Hawks would call for a four-point victory while a wager on the Timberwolves would ask for either a victory by any margin or a loss by three or fewer points. The Hawks are the favorite in this case.
Hawks vs Timberwolves Over / Under Betting
The Hawks vs Timberwolves over/under betting comes down to picking whether both teams will combine for more or less than a certain amount of points. The sportsbooks will determine that number.
It's important to take a look at the pace for each of these teams when betting the over/under. It will determine how fast the game will be played and will often give you a good read on which way to bet the total.
Make sure to check out the Hawks vs Timberwolves over/under predictions above as we highlight our top plays for these regular season NBA games.
Hawks vs Timberwolves Moneyline Predictions
The Timberwolves vs Hawks moneyline betting takes all the confusion out of a typical NBA bet. Betting the moneyline refers to betting which team will outright win the game. It ignores the spread and over/under.
Instead of betting how many points a team will win by, you will pay either more or less than $100 to win said $100. For example, a favorite can cost up to $500 to win that $100 back. This can be a safe bet, but you're risking a lot for a small return.
A $100 bet on a +440 underdog would bring back $440 plus your original $100 wager. This can be a way to make a lot of money, but you must be careful as the underdog rarely outright wins. The sportsbooks know what they're doing.
The Timberwolves vs Hawks moneyline is a bet worth playing as either of these teams can win this game. Make sure to check out our top plays above as we will highlight our best bets for this NBA regular-season game.
Atlanta Hawks vs Minnesota Timberwolves Odds
Odds in the NBA are ever-changing and a lot of that has to do with late-breaking news. The majority of all news in the NBA comes out the day of the games as shootaround is early that morning.
When players fail to participate in shootaround, it's an early sign that something might be wrong. Many things can cause line movement, but injury news would be the biggest one. It's crucial to pay attention to this as the game draws closer to starting.
These Timberwolves vs Hawks odds can move drastically from now until then and you may want to either lock your bet in now or wait for movement. It all comes down to which side you're on and which way you think it moves
Live Streaming Hawks vs Timberwolves
There are currently no sportsbooks in the US that offer NBA streaming. With laws being passed every month towards the expansion of legalized betting, that is sure to change. We will be the first ones to let you know, so keep an eye out.
Currently, your options to watch these games online lie in paid streaming sites. Both YouTubeTV and FuboTV offer the NBA League Pass add-on, making things extremely simple. Don't miss out on a single NBA game this season.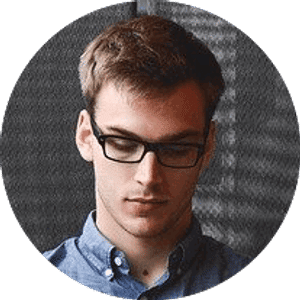 Jake Williams
Jake Williams is a sports gambling expert. He's been writing in the sports betting and DFS industry for over a decade. He specializes in MLB and NBA, along with College Basketball and College Football.