Hawks vs Nuggets Predictions
March 28, 2021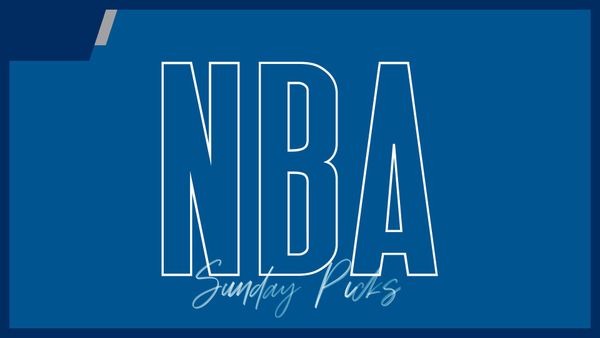 The Atlanta Hawks and Denver Nuggets are no strangers to being contenders in their respective conferences. Today, these teams are set to compete with one another in hopes of building momentum for their playoff push. In today's NBA picks, we look at this matchup between the Hawks and Nuggets and give you our best bet for this contest.
Atlanta Hawks vs Denver Nuggets Betting Pick
This game will be played at 9:00 PM ET at Ball Arena
Why bet the Nuggets:
✅ The Atlanta Hawks are in the middle of a long road trip. During said road trip, they have won two of their first four games. Those wins have come against the Lakers without LeBron James and Anthony Davis and the Warriors without Steph Curry. The Nuggets should take care of them at close to full strength.
✅ Lou Williams, who was acquired from the Los Angeles Clippers in a trade, will not play for the Atlanta Hawks in this contest. That should help the Denver Nuggets, as Atlanta traded away backup point guard Rajon Rondo to get Williams.
✅ Atlanta is a below-.500 road team despite the two gifts they received in the form of playing the depleted Lakers and Warriors during this road trip. At high altitude, the Nuggets should be able to take care of business in this contest.
General Info about Denver Nuggets vs Atlanta Hawks
Can Hawks vs Nuggets happen in the playoffs?
Technically the Hawks and Nuggets could meet in the postseason. But for that to happen, the Atlanta Hawks and Denver Nuggets would need to meet in the NBA Finals. With these teams being in opposite conferences, it is rare that they play each other outside of the regular season matchups they take part in.
Can I bet on this game?
There are several options for fans who want to bet on this Hawks vs Nuggets matchup. Bettors can wager on this contest through a series of legal sports gambling options depending on their state laws. Fans should familiarize themselves with the laws in each state in order to figure out how they can get in on the action.
USsportsbonus only work with the best sportsbooks in the US and all online betting sites listed on our site should be considered as recommended sites.
What is the most important key to Hawks vs Nuggets?
The most important thing heading into this sporting event is the desire to win the game. In matchups between teams in different conferences, the motivation to achieve results in games that might not be significant to playoff positioning is often the deciding factor.
Nuggets vs Hawks Predictions
Each time the Denver Nuggets play the Atlanta Hawks, we dig deep into each side's stats and project which predictions may be the best ones to make. Using a combination of stats and evaluations of current players, our predictions are based on data needed to make sports betting easier for you. Here, we break down some of the key betting markets that we cover when making NBA picks.
Hawks vs Nuggets Against the Spread Predictions
Betting against the spread when the Atlanta Hawks and Denver Nuggets play is extremely common. When betting against the spread on this matchup, motivation is a factor that has to be taken into account. With each side being in different conferences, it is essential to understand motivational factors.
Understanding each key number against the spread is also important. The maximum amount of scoring that can be done in an NBA possession is typically three points. Therefore, each three-point increment added to the point spread represents another possession that a team would be favored by or receiving points from as an underdog.
Denver Nuggets vs Hawks Over/Under Betting
The over/under is the type of betting that requires the deepest understanding of stats for this sporting event. Field goal percentage and three-point efficiency are important to consider here. But things like the number of field goals attempted and other stats that reflect tempo from each team can be even more valuable when betting on the over/under.
Of course, the NBA is a make or miss league, as they say. Even the best statistical analysis during the season can't do anything to overcome a hot shooting game or a poor shooting performance. But by doing the best evaluating possible, fans can give themselves a chance to win on the totals market throughout the season.
Atlanta Hawks vs Nuggets Moneyline Predictions
Betting on Hawks vs Nuggets games on the moneyline requires bettors to simply determine which team will win this sporting event. Picking this market for this event requires knowledge of so much more than each team's record during the season. Instead, bettors need to think about factors such as motivation heading into each matchup.
With load management and protection against injuries being important to teams competing for playoff spots, knowing when to pull the trigger on a team to win and when to avoid them is the best skill a bettor can have in the NBA.
The odds for this sporting event between the Nuggets and Hawks are set based on each team's performance during the season. Additionally, small sample size factors are taken into account such as motivation, injuries and recent performances. These odds then move based on how bettors react to the market and how much betting volume is on each side. The key for bettors is to understand why these line movements are taking place and reacting accordingly.
Live Streaming Hawks vs Nuggets
Those who want to watch games between the Nuggets and Hawks during the season can do so without a TV subscription. There are live streaming options such as YouTube and Hulu that offer live streaming of games throughout the NBA on the regular basis.
There is also the NBA League Pass platform, which allows NBA fans to watch games around the league for the majority of the season. Fans should check the schedule for the league and for each streaming service before game time to make sure streaming is an option.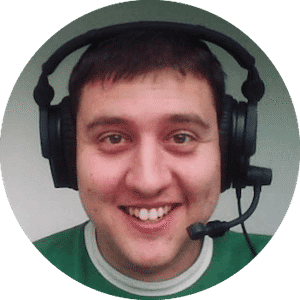 Jay Sanin
Jay Sanin is a sports writer and broadcaster from Albany, NY. He has covered sports betting and the gambling industry since 2013.