Hawks vs 76ers
October 30, 2021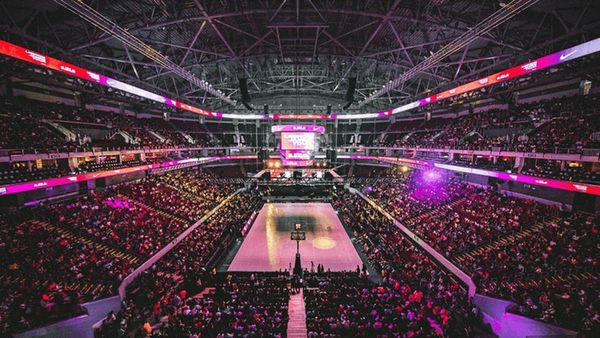 Saturday NBA action brings plenty of NBA picks and the rematch of the 2021 Eastern Conference Semifinals, as the Atlanta Hawks face off against the Philadelphia 76ers for the first time in 2021-22. Both teams enter this clash with a 3-2 record, and the Hawks head to Wells Fargo Center searching for their third straight road victory over the Sixers. Last time out, Atlanta beat Phila 103-96 as a 6.5-point road dog in Game 7 of the semis to make it to the 2021 conference finals.
Strong presence in US
Wide range of betting options
Generous bonus offers
$1000
This game will be played at 7:30 PM ET at Wells Fargo Center
Why bet the 76ers:
✅ It's way early in the season, but the Sixers already have a huge motive to grab a win. Philadelphia was a big fave to eliminate Atlanta in the 2021 conference semis. The Sixers dropped three of four home games in the series, so their fans will demand satisfaction. Phila lost to Brooklyn 114-109 in its first home game of the new season, and another home loss to the Hawks would hurt a lot.
✅ Joel Embiid is struggling with a knee injury, but he's determined to play through it. Embiid was a game-time decision against the Pistons last Thursday, and he suited up to grab a monstrous double-double of 30 points and 18 rebounds. Joel also made a crucial step-back 3-pointer in a 110-102 victory to Detroit, so he'll be a key factor in the crunch time against the Hawks.
✅ Atlanta leans on its defense, allowing only 104.1 points per 100 possessions (tied-9th in the NBA). The Hawks rank fifth in opponent field goal percentage (41.7%) and fourth in 3-point percentage (30.5%). Their stout defense will be properly tested in this matchup, as Philadelphia leads the NBA in effective field goal percentage (55.9%) while posting the third-best offensive rating (113.8). The Sixers make 14.1 triples per 100 possessions (5th) on a 40.0 shooting percentage (3rd), and with Embiid and Tobias Harris on the floor, their frontcourt is one of the best in the league.
General Info about Hawks vs 76ers
Where can you watch this game?
You can tune into this matchup on TNT.
Where do the 76ers play their home games?
The Philadelphia 76ers play their home games at Wells Fargo Center in Philadelphia, PA.
Where do the Hawks play their home games?
The Atlanta Hawks play their home games at State Farm Arena in Atlanta, GA.
Hawks vs 76ers Predictions
These two teams have been around for a very long time and they've faced each other hundreds of times. We are here to bring you the best possible predictions for the 76ers vs Hawks which means looking at both the past and present for these clubs.
Hawks vs 76ers Against the Spread Predictions
USsportsbonus is here to bring you top-notch NBA predictions for the 76ers vs Hawks. These two Eastern Conference foes have a long past and it's pivotal to dive into the research for this one. Both of these teams have a plethora of new pieces and neither looks identical from a season ago. That's why we're here to bring you the best possible picks that are well-researched and data-driven. Make sure to check out the pick above for the 76ers vs Hawks.
Hawks vs 76ers Over/Under Betting
Wagering on the over/under refers to betting whether the two teams in a game will score more or less than a certain number of points. In this 76ers vs. Hawks matchup, we can expect a solid pace of play. Both teams will be comfortable playing in the open floor and the fast break might just be the key to this game hitting the over. Make sure to check out our top picks above as we've put the necessary research in so you don't have to.
Hawks vs 76ers Moneyline Predictions
Betting the moneyline refers to betting which team you believe will win the game outright. Instead of betting against a certain number of points, the sportsbooks will either charge or reward you for picking a winner. Let's say there's a -180 favorite for example, you'll have to put in $180 to win $100. For a +180 underdog, a $100 bet would net $180 plus your money back. Betting the moneyline in NBA is a lot more popular on the underdog as there isn't typically much value on a favorite. We're here to provide you with the best 76ers vs. Hawks moneyline picks out there – check it out above.
The odds on the 76ers vs. Hawks matchup will change as we approach tip-off. As always, line movement is a critical piece of any NBA game. Make sure to pay attention as there are some key injuries that could move this spread in a big way. Waiting on line movement can be risky, but it can also pay off big time by winning a bet you might have otherwise lost. It's always worth waiting for the movement if you can be certain it will move the way you want it to.
Live Streaming Hawks vs 76ers
The US currently doesn't offer any sportsbooks that you can stream NBA games through. That could always change, so make sure to keep an eye out as we will be the ones to let you know. Currently, there are a few other ways to stream online and they all have to do with a paid streaming service.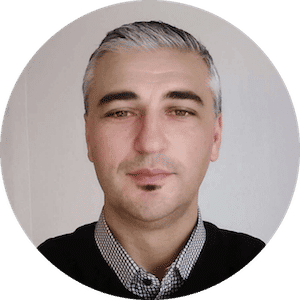 Admir
Admir aka "The Admiral" has been around the sports industry for more than two decades as a professional athlete and sports agent.