Grizzlies vs Pistons Prediction
May 6, 2021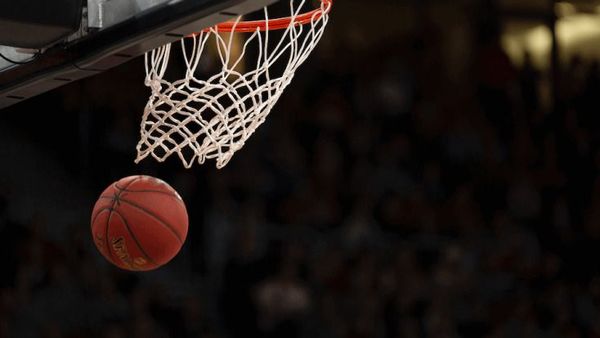 The Memphis Grizzlies and Detroit Pistons are two of the underrated franchises in the NBA over the course of their histories. And they will look to put the rest of the league on notice in this matchup against one another. In this round of NBA picks, we look at this regular season matchup between the Grizzlies and Pistons and give our best bet for this matchup.
Grizzlies vs Pistons Betting Pick
This game will be played at 8:00 PM ET at Little Caesars Arena
Why bet the Grizzlies:
✅ The Pistons are going through a combination of injuries and taking that has resulted in several of their top players being out. Jerami Grant, Hamidou Diallo, Josh Jackson and Mason Plumlee are out among other Pistons. The losses of Jerami Grant, Hamidou Diallo and Mason Plumlee are particularly impactful against a Grizzlies team that has so many weapons at their positions.
✅ Speaking of the weapons of the Grizzlies, the stars for Memphis will be incredibly motivated here. Memphis is just ahead of Golden State for the eighth spot in the West. Players like Ja Morant, Kyle Anderson, Dillon Brooks, Desmond Bane and Jonas Valanciunas will look to pick up the win here to help them move closer to a more favorable play-in schedule.
✅ Motivation aside, this isn't a good matchup for the Pistons. Promising young players like Saddiq Bey and Sekou Doumbouya are getting better this season. But Saddiq Bey isn't an adequate answer for players like Ja Morant who are destined for much bigger games this season.
Great promotions
Best Multi interface platform
Easy registration process
Get $1000 bonus
General Info about Memphis Grizzlies vs Detroit Pistons
Where do the Memphis Grizzlies play their home games?
The Grizzlies play their home games at FedEx Forum in Memphis, TN. While this team hasn't received the same attention as other teams in the Western Conference, opponents know that each home game for the Grizzlies is a tough one for the opposing team. The Memphis defense has been difficult for teams to win against historically, especially in Memphis.
Where do the Detroit Pistons play their home games?
The Detroit Pistons play their home games at Little Caesars Arena in Detroit, MI. Before that venue was established, the Pistons used to contest their home games at the Palace at Auburn Hills just outside of Detroit. During that time, Detroit was regularly a top team in the league on defense season after season.
What is the key to this game?
The biggest key to this game is the ability to put up points. Offensive basketball has not come as easily to these teams as defensive success. Whichever side can develop an edge with their shooting should be in the best position to win this game as long as they continue to remain sound on the defensive end of the floor.
Memphis Grizzlies vs Detroit Pistons Predictions
When making predictions on games between the Grizzlies and Pistons, bettors have to do much more than guess how many points each team will score. Instead, bettors have to do considerable research on each team to accurately predict how each game is going to go. Before each game between these teams during the season, we analyze both the stats and the things that don't show up in the numbers to make the best possible NBA predictions.
Detroit Pistons vs Memphis Grizzlies Against the Spread Predictions
The point spread is the most common form of NBA betting each season. Here, the goal for bettors is to predict who will win each game after the point spread is applied to each side's point total. For a team that is favored, points are deducted from their score at the end of the game. Underdogs, on the other hand, have points added to their total when everything is said and done.
Memphis Grizzlies vs Pistons Over/Under Betting
In over/under betting, bettors are not worried about who is going to win. Instead, the goal is to predict how many points will be scored during that game. In this league, offensive basketball is better than it has ever been, thanks to more efficient use of the three-point shot. But bettors have to analyze the shooting, turnovers and overall efficiency of the Grizzlies and Pistons to project the total points in this game.
Detroit Pistons vs Grizzlies Moneyline Betting
Moneyline betting is a market where the total points scored does not matter, nor does the margin of victory between the Pistons and Grizzlies. All that matters in the moneyline market is which team ends this game with more points on the scoreboard. In a league like the NBA, where the schedule is so grueling, bettors have to look beyond the record of each side to predict the performance on any given night.
Memphis Grizzlies vs Detroit Pistons Odds
The odds for this Detroit Pistons/Memphis Grizzles contest are subject to change prior to the start of each game. Because of that, bettors have to do everything they can to get the best possible odds in any market they choose to wager on.
A good way to do that is to keep an eye on the injury report at all times before each Memphis Grizzlies vs Detroit Pistons contest. Figuring out when key players are and are not able to compete could be the difference between winning a bet and losing a bet in some cases.
Bettors should also constantly keep an eye on the betting lines for each game the Pistons and Grizzlies play. Doing so can help bettors notice line movements and attack them if and when they reach a favorable point for bettors.
Live Streaming Pistons vs Grizzlies
Bettors who want to watch the Pistons and Grizzlies go at it are able to do so on several live streaming platforms. Networks like Hulu, YouTube TV and FuboTV are all viable options for bettors who want to watch this contest. There is also the option to watch on NBA League Pass, which carries games throughout the majority of the season.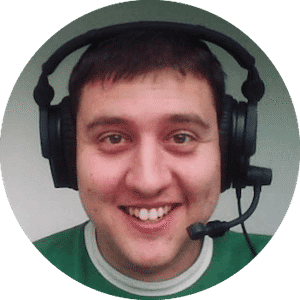 Jay Sanin
Jay Sanin is a sports writer and broadcaster from Albany, NY. He has covered sports betting and the gambling industry since 2013.