Grizzlies vs Nuggets Prediction
March 10, 2021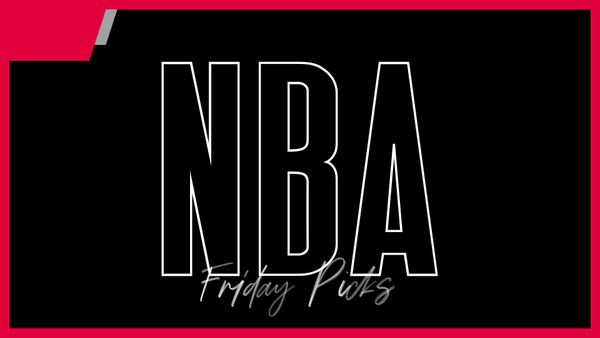 Grizzlies vs Nuggets Pick: Grizzlies +3.5
The Denver Nuggets and Memphis Grizzlies are both teams that have been fixtures in the Western Conference playoffs during different eras of NBA history. And with both teams being capable of putting up points in bunches, their games are always entertaining. In this edition of NBA picks, we look at the Nuggets and Grizzlies matchup and give you our best bet for the contest.
Denver Nuggets vs Memphis Grizzlies Betting Pick
This game will be played at 8:00 PM ET at FedEx Forum
Why bet the Grizzlies:
✅ After a difficult start to the season, the Grizzlies are finally mostly healthy heading into the second half of the year.
✅ Denver was sitting several players prior to the start of the All-Star break with injuries. Key pieces like Paul Millsap, JaMychal Green and Gary Harris will be eased back in.
✅ Memphis has looked great at home against the Bucks and Wizards in their last two home contests.
General Info about Memphis Grizzlies vs Denver Nuggets
How do I bet on this game?
How to bet on this game depends on what state you are in. Different states have different sports betting laws, and bettors should check to make sure they know their state's laws before attempting to wager on the Denver Nuggets and Memphis Grizzlies.
Can either team win the title this season?
Each NBA season is different, and this season is certainly one where you could see one of these teams coming away with a championship. Of course, games like this one are key for teams looking to break through and get a ring.
Do these teams play frequently?
The Memphis Grizzlies and Denver Nuggets both play in the same conference. Therefore, there they usually play multiple games each NBA season. But the number of times they meet varies from year to year. Fans should check the schedule ahead of each season to find out how regularly they meet.
Nuggets vs Grizzlies Predictions
When making predictions on games between the Denver Nuggets and Memphis Grizzlies, there are a multitude of betting markets up for grabs. But the majority of bettors will find themselves using the spread, total and moneyline markets for this contest. Here, we explain those types of bets so bettors understand them before wagering on this matchup.
Nuggets vs Grizzlies Against the Spread Predictions
Betting against the spread means that bettors have to predict the winner after points are added to or taken from a team's total in the form of the point spread. This market is popular across all of sports betting, including in NBA wagering.
If the Denver Nuggets are a five-point favorite against the Memphis Grizzlies, the point spread would take five points from the Nuggets. Alternatively, it would add five points to the score of the Grizzlies. Deciding which side to wager on requires bettors to weigh a number of factors like home court advantage and recent form.
Memphis Grizzlies vs Nuggets Over/Under Betting
When betting the total in the NBA, bettors have to predict what the total scoring will be when you add the points from the Nuggets and Grizzlies. The winner of the game doesn't matter, nor does which side does the scoring. All that matters is predicting whether the total scoring will go over or under the amount set by oddsmakers.
For example, if the Nuggets visit the Grizzlies and the total is 225.5, bettors would be predicting if the combined scoring would be 225 or less for the under or 226 or more for the over. Pace of play and how each side matches up with one another is key for mastering this market.
Denver Nuggets vs Grizzlies Moneyline Predictions
Betting on the Nuggets and Grizzlies on the moneyline simply asks bettors to predict whether the Nuggets or Grizzlies will win. The victory can be by one point or 100. It can be in regulation or in overtime. All that matters in this market is accurately predicting which side comes out on top by the time the clock hits triple zeros.
While moneyline betting is easy to understand, there are plenty of factors that bettors need to keep in mind. Understanding matchups and that injuries are a huge factor in which team wins basketball games are more important than knowing who is on which team.
Nuggets vs Grizzlies Odds
The relationship between sportsbooks and bettors in NBA betting is a fascinating one. And that relationship causes odds to shift and change leading up to tip-off in matchups between the Nuggets and Grizzlies along with other games. Bettors wager on the early lines posted by bookmakers, and sportsbooks adjust their lines based on their liabilities from those bets.
There are on-court reasons for changes in basketball odds as well. Players sitting out can give their opponents an advantage that is reflected in the changes to the betting lines. Bettors should always check the injury report before they place a basketball bet.
Live Streaming Grizzlies vs Nuggets
Live streaming contests between the Nuggets and Grizzlies is easy. There are several outlets that typically offer live streaming for these matchups. Live streaming services like Hulu, YouTube TV and FuboTV regularly have these games as a part of their basketball offerings. Fans should check the schedules of those services before the next time these teams meet.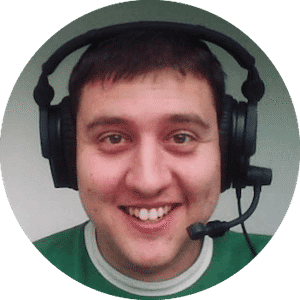 Jay Sanin
Jay Sanin is a sports writer and broadcaster from Albany, NY. He has covered sports betting and the gambling industry since 2013.