Grizzlies vs 76ers Predictions
April 3, 2021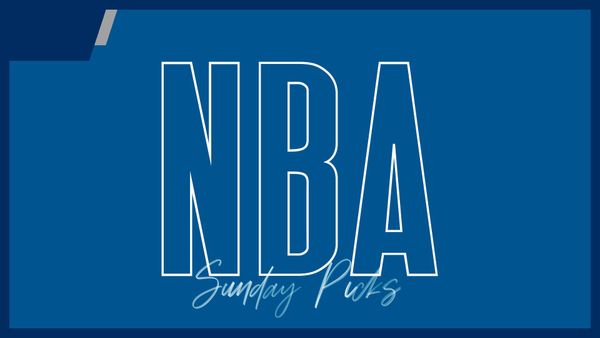 76ers vs Grizzlies Pick: Philadelphia 76ers -3.5
The Memphis Grizzlies and Philadelphia 76ers are in opposite conferences in the NBA. But they both have a goal to get to the top of professional basketball. In this edition of NBA picks, we look at this matchup between the Grizzlies and Sixers and give you our best bet for this contest between teams striving to achieve great things in the league this year.
Memphis Grizzlies vs Philadelphia 76ers Betting Pick
The Pick: Philadelphia 76ers -3.5
This game will be played at 7:00 PM ET at Wells Fargo Center
Why bet the 76ers:
✅ This 76ers vs Grizzlies game may not feature the best player on either team in Joel Embiid. Just coming back from injury, Embiid may not play this second leg of a back to back for the Philadelphia 76ers. But that makes this great spot to buy low on the Sixers against this Memphis Grizzlies team.
✅ The Philadelphia 76ers have the best home record in the Eastern Conference with a 20-4 record at Wells Fargo Center. Only the Utah Jazz have a better home record this regular season, as the Sixers have a huge edge over the Memphis Grizzlies based on the location of this matchup.
✅ The Grizzlies are a little banged up as well. They are having injury concerns with Justise Winslow, who would be important against a team like the Sixers who relies on bigger perimeter players like Ben Simmons and Tobias Harris to succeed.
General Info about Philadelphia 76ers vs Memphis Grizzlies
What is the key to 76ers vs Grizzlies?
In the league today, roster continuity is always the most important thing for each team. The Philadelphia 76ers and Memphis Grizzlies are no exception to that rule. The key to this game will be which team has most of its regular rotation available, including its full selection of starters.
When do the 76ers and Grizzlies play each season?
The Philadelphia 76ers and Memphis Grizzlies don't play a set number of games each season. The schedule usually dictates that they play one game or two games during the regular season. But that can vary from year to year and fans can check the schedule for each individual season to find out how many games are to be expected.
Which team has the advantage in this game?
The advantage heading into this matchup is hard to determine. Both sides have strengths and weaknesses that make them relatively evenly matched, with the injury situation likely set to determine who will have the edge once and for all.
76ers vs Grizzlies Predictions
When we make 76ers vs Grizzlies predictions, we do so using detailed analysis throughout the season. Using data points from multiple statistical categories, it is important to evaluate everything there is to know about both of these teams to make the best possible picks. Here, we break down the nuts and bolts about the most common betting markets when Memphis and Philadelphia clash.
Grizzlies vs 76ers Against the Spread Predictions
Betting against the spread during 76ers vs Grizzlies games is a common practice each season in pro basketball. Bettors have to determine if the favorite will win by enough points to cover the point spread, or if the underdog will keep things close enough to cover. Of course, it is possible that the underdog can win outright as well.
In the spread market, things like individual matchups and home court advantage are more important than there are in other markets. Because the point spread eliminates the margin for error in a lot of cases, bettors have to pay attention to every detail possible.
Philadelphia 76ers vs Grizzlies Over/Under Betting
Each season, bettors hang on every possession of each basketball game with the over/under market. Figuring out whether a game is going to go over or under the total set by oddsmakers hinges on a number of notions. The first is how efficient each squad is on offense. It doesn't matter what tempo each side uses if they can't put the ball in the basket at the end of their possessions.
Also important here is the need to avoid going along with public perception. Just because a squad may be good or bad on offense doesn't mean that the total will go in that direction.
Memphis Grizzlies vs 76ers Moneyline Predictions
The moneyline market is easy to understand, but tricky to master. Bettors have to pick whether they think the Sixers or Grizzlies will win when they face off. It does not matter what their margin of victory is, and it doesn't matter if the contest is high scoring or low scoring. All that matters is successfully selecting who the winners will be.
The odds for 76ers vs Grizzlies games each season are set based on the performances of each team throughout the year. The form of the Philadelphia 76ers and Memphis Grizzlies is evaluated, while the matchups between each of the teams is analyzed thoroughly.
Those odds are then adjusted ahead of these games based on which players are going to be available on each side. A key player missing on either side can show up in the odds in a huge way, as teams are often less efficient and able to slow down their opponents without their full roster in place.
Live Streaming Grizzlies vs 76ers
Fans who want to watch the Philadelphia 76ers and Memphis Grizzlies live can use several platforms to do so. NBA League Pass is the best of those platforms, as it deals only with the NBA. But live streaming platforms like Hulu and FuboTV are also useful for fans who want to stream contests in the NBA.
For now, there are not any legal American sportsbooks that allow for live streaming of pro basketball games. That is something that could change in the future, but there has been no indication that it will be coming anytime soon. Fortunately, there are enough streaming options to make up for that deficiency for now.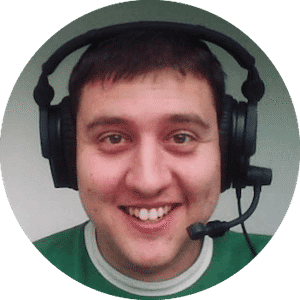 Jay Sanin
Jay Sanin is a sports writer and broadcaster from Albany, NY. He has covered sports betting and the gambling industry since 2013.