Gambling in Georgia – Legal Sports Betting in a Near Future
February 3, 2021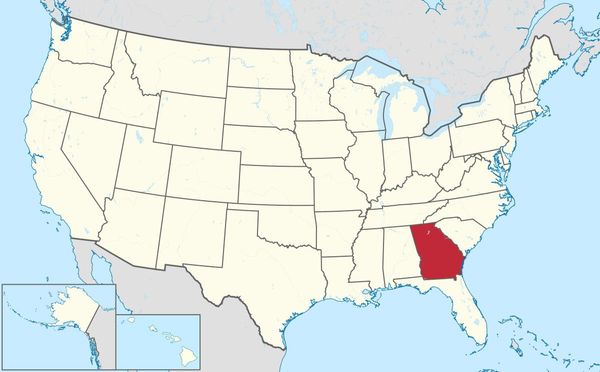 Traditionally, Georgia is not exactly a pro-gambling state. The existing state laws prohibit any kind of horse-race betting and sports wagering, whether done online or in-person. The only kind of gambling in Georgia that is legal is the one that the GA Lottery serves.
As such, legalization of casino gambling and sports betting in Georgia seemed next to impossible until the recent turn of events, where lawmakers and any other state legislators started to increasingly warm up to the idea of legalizing gambling in Georgia.
After several failed attempts to make gambling and sports betting in Georgia lawful in 2020, the lawmakers in the state finally confirmed that they would make yet another Atlanta gambling legalization attempt this year.
The legislators plan on filing all the bills relevant to the Georgia sports betting legalization process way ahead of the session, holding strongly to the belief that gambling Georgia does not need to go through any constitutional amendment to become legal.
Gambling in Georgia – The Sports Betting Legalization Trend
Nearly half of the US states have fallen in line when it comes to legalization of sports wagering. Currently, New Jersey is the market leader in the US, emerging as the biggest legal wagering market across the nation.
Following closely behind are states such as Maryland, Louisiana and Virginia, states focused on launching lawful sportsbooks like William Hill, BetMGM and FanDuel within the state lines here.
The rest of the states, nearly half of them, are dotted all over the spectrum, either considering legalization of sports wagering, or leaving it as completely illegal. While some are agile on the matter, others seem to be taking baby steps.
Georgia, seems to be among the states that are neither hot nor cold on the matter, with the state seemingly warming up to the Georgia legalization idea. While the efforts to legalize casino gambling in Georgia seem to stall, lawful Georgia gambling is slowly becoming a new dawn in the state.
From the look of things, the current situation about gambling in Georgia is bound to change in 2021. Ron Stephens, Georgia's rep, seems to have taken up the issue to legalize gambling in Georgia, with the help of some 5 co-sponsors. The team's first move towards the online betting Georgia agenda is submission of the HB 86 for further review.
With the Georgia Lottery being the gambling Georgia regulatory body, the bill is set to make Georgia sports betting a legal endeavor.
Ron, the Economic Development and Tourism Committee House chairman, says that, "It's the easiest one to pass. It clearly does not require a constitutional amendment. It's just a matter of us giving the Georgia Lottery Commission direction and authority they already have."
The strategy in play here is having the lawful gambling in Georgia process go through Georgia Lottery, a move that will see HB 86 bypass the essence of a detailed and rather complicated approval procedure.
This is because having to go through a state constitutional amendment would lead to a statewide voter referendum process, leading to even further slowing down of the legalization of Georgia gambling.
In addition to this, it is expected that all the revenue generated from gambling in Georgia will be channeled towards educational programs aimed at supporting the Pre-K and HOPE scholarship programs.
As such, it is only fair that the process of legalizing sports betting and online casinos in Georgia happens through the Georgia Lottery.
Gambling in Georgia – Points of Concern
The proposed legislation in regards to legalization of gambling in Georgia would require a licensing fee amounting to $50,000.
As if this is not enough, a seemingly hefty $900,000 yearly licensing fee will be charged in a bid to raise even more revenue. If gambling in Georgia is legalized with these terms, the state could turn out to be a rather unattractive gambling market.
However, lawmakers in Georgia strongly believe that the state has a huge potential for sports wagering. A feature that could potentially alleviate all the fears that the huge licensing fee could cause.
Another point of concern is in the 16% proposed tax rate on all revenue from gambling in Georgia, seeing as it is a rate that is way much higher than other states. In this case, lawmakers point out the need to raise as much funds as possible in support of the education programs.
Looking at it from this perspective, legal gambling in Georgia could be a justifiable course of action.
Is gambling legal in Georgia?
No gambling in Georgia is not legal at the moment. Georgia is on the journey towards legalizing online sports wagering.
Is gambling in Georgia considered legal if it happens offshore?
While it is possible to wager offshore, these platforms are not exactly regulated in the US. As such, the activity is not fully illegal. The only risk is to the bettor in case the platform gives them a bad experience.
What kind of gambling can I indulge in Georgia?
None at the moment, at least not legally. Gambling in Georgia is yet to be fully legalized.
Can I enjoy Fantasy Sports betting in Georgia?
Yes. However, the activity is yet to be legalized, DFS platforms argue that wagering on this niche requires skill rather than luck, making the activity less of a gamble.
What is the future of gambling and sports betting in Georgia?
From the direction things are taking, it is highly likely that betting in Georgia will soon be legalized.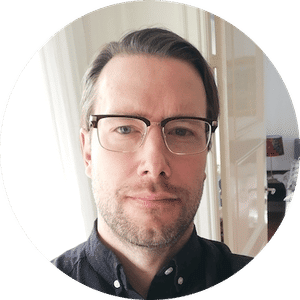 Martin Evergreen
Martin Evergreen is a sports betting professional who provides initiated betting picks and predictions. His main focus is on NHL picks, sportsbook promotions, and casino stories.