Fognini vs Herbert – Australian Open Betting Picks
February 7, 2021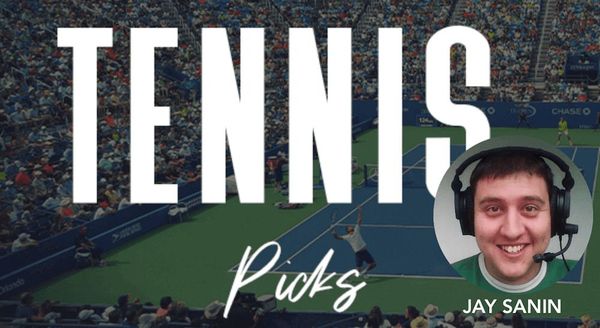 Fognini vs Herbert is the subject of our tennis picks for day two of the Australian Open. Both of these players reside in the top-100 in the world. And with both players experiencing ups and downs in their form of late, there is a decent look at Fognini vs Herbert from a betting perspective.
Fabio Fognini vs Pierre-Hugues Herbert
The Pick: Over 39.5 games (-110)
The Pick: Over 39.5 games (-110)
Italian number two Fabio Fognini went 2-2 to start his 2021 campaign at the ATP Cup. He was swept by Dennis Novak to start the event. Fognini then defeated Benoit Paire and Pablo Carreno-Busta before losing in the final tie to Andrey Rublev. In all, it wasn't a bad showing from Fognini even if consistency was again his biggest issue.
Fabio Fognini is one of the most difficult players to figure out on the ATP World Tour. He maintains a top-20 ranking, but is regularly guilty of not putting in maximum effort on the court. That tends to change in majors, though, as Fognini has won at least a set in each of his last seven matches in hard court slams.
Heading into Fognini vs Herbert, Pierre-Hugues Herbert is also batting .500 in the early stages of the 2021 season. He won his first match at the Great Ocean Road Open last week over Maxime Cressy. He followed that up with a loss to Jordan Thompson. Both of those tune-up matches went three sets, giving Herbert more time on court leading up to the year's first Grand Slam.
For Herbert, like Fognini, consistent play has been hard to come by. But unlike Fognini, it isn't a lack of consistent effort holding back the Frenchman. Instead, it is a lack of consistent execution. Herbert has not won consecutive main draw matches at the tour level since February of 2020 in Montpellier. Even with the tour stoppage due to COVID, that is far too long without multiple wins in a single event.
This is the first time that Fognini and Herbert have squared off in their careers. Fognini will look to replicate last year's performance at this event, where he reached the round of 16. Herbert will look to improve on his performance at last year's Australian Open, which ended in a second round loss to David Goffin.
In this match, look to the over on the number of service games played. Of their six matches at this tournament last year, only one was resolved in straight sets. Both of these players tend to shift between moments of brilliance and confounding ineptitude. Expect the end result to be a four or five set thriller in Fognini vs Herbert.
How does over/under betting work in tennis?
The total in tennis, in this case references the total number of service games played in a match. You add up all of the service games played to determine if the total landed over or under the number set by the bookmakers.
Is Fognini going to try this week?
Fognini vs Herbert should feature a Fabio Fognini giving it his all. The high number of dollars and ranking points on the line at majors tends to incentivize players at those four events. And Fognini has several rounds of ranking points to protect.
Which players are highlighting night two?
There are two marquee matches on the men's side in night two of the Australian Open. Matteo Berrettini takes on Kevin Anderson in a battle of big servers. And Stefanos Tsitsipas takes on Gilles Simon. Anderson and Berrettini is a match that could go the distance if Anderson's health isn't an issue.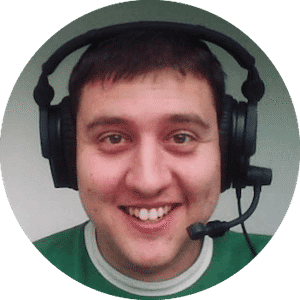 Jay Sanin
Jay Sanin is a sports writer and broadcaster from Albany, NY. He has covered sports betting and the gambling industry since 2013.