First and Second Half Betting on NBA Games
January 21, 2020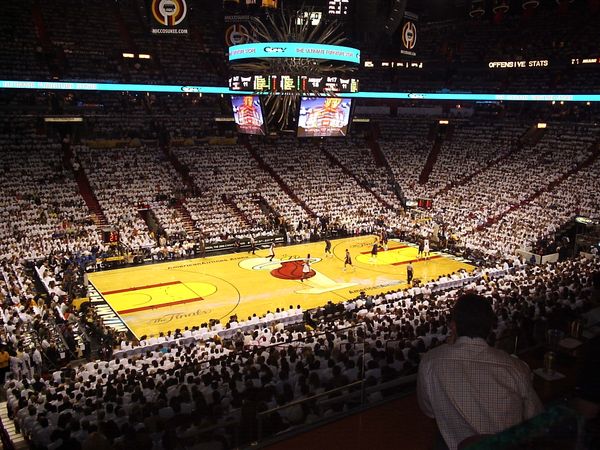 Betting on NBA games can be quite an adventure. There are so many different types of NBA betting options available that it's easy to get carried away. And that's before the game even starts. Live betting during a game brings your NBA betting experience to a whole new level. Before we dive into the guilty pleasures of first and second half betting on NBA games, there are a few basic things you should know.
Perhaps the best piece of advice is to have a plan. Do your research and decide what bets give you the best chance of winning. Don't go overboard. Set limits on the amount of money you are willing to risk and the number of bets you will allow yourself to make on a single game. This gives you the best chance of staying in the NBA betting game for a long time.
First Half Betting on NBA Games
There are dozens of bets you can make on the first half of an NBA game. Many of them are identical to full game bets. For instance, most sportsbooks offer odds on first-half spreads, first-half moneylines, and first-half totals. Typically, first-half spreads and totals are set at about half of the full-game spreads and totals. First-half NBA moneylines are relatively close to the full-game moneylines.
You can bet on an individual team's first-half scoring total or the first-half total of both teams combined. Many bookies give you a good selection of different first-half totals and spreads. Instead of giving you one set number to bet on, they give you a variety of first-half totals to choose from. Of course, each number comes with its own odds. The same goes for spreads. For instance, let's say the first-half spread is set at 3, the sportsbook would also offer odds on first-half spreads of 1, 2, 4, 5, and so on. There are plenty of ways for betting on NBA first halves.
Other Popular NBA First Half Betting Options
Aside from spreads, totals, and moneylines, there are many other interesting options for NBA first half betting enthusiasts. One popular bet type is a race to a certain point total. In other words, which team will reach 20 points first? Or 30, 40, or 50 points?
First half winning margin bets can really pay off nicely. With these, you bet on one team to win the first half by 1-3 points, 4-6 points, 7-9 points, and on and on. A correct first-half tie prediction will normally win you a tidy sum. As will correctly picking a first-half blowout. They aren't as common, but you can also find first half player props relating to points scored, assists, rebounds, and other individual achievements.
The bet types mentioned above can be placed before the game starts. However, being in the NBA live betting age gives even more options. Moreover, it allows the NBA first half betting public to hedge bets that appear to be going south. Conversely, live NBA betting gives you a chance to double down too. If you have ever placed an in-play NBA bet, you know the odds constantly change and you need to react quickly when you see a favorable spot. If you haven't placed live NBA bets, be prepared to make quick decisions. Live NBA betting is a bit different from placing pregame wagers. You don't have much time to analyze things on the fly. It's best to plan for certain situations and then act on them when they arise.
Double Chance Bets
Double chance bets let you bet on two of three possible outcomes. They are a little bit like 2-leg parlays. You must get both parts of the bet right to win. In NBA betting, you can bet on the results of the first half and the second half by placing a double chance bet.
Let's use a game between the Toronto Raptors and the Philadelphia 76ers as an illustration. You could bet on Toronto to win the first and second half. You could bet on a first-half tie and then Toronto winning the second half. Betting on Philadelphia to win the first half and Toronto winning the second half is an option. Get the idea?
The types of NBA bets you can place during the second half of games are pretty much identical to first half and full game bets. Remember that teams make adjustments at halftime and the tempo of the second half can be a lot different than it was in the first half. Take a good look at how each team plays during the first few minutes of the third quarter. You just might see something that opens up a good NBA live betting opportunity. Keep tabs on players that are on the verge of fouling out. Players, especially stars in this position, will be less aggressive. This can affect totals and spreads.
Things to Look Out For When Live Betting the Second Half
Typically, a lot of intentional fouls occur in the final couple of minutes of close games. This leads to an increased number of free throws. Additionally, close games can easily end up tied at the end of four quarters. These factors can really improve the odds of a game's point total going over the set number. More free throws and extra time means more points. Be patient and pick your spots.
Here's another thing to consider when live betting NBA totals in the second half: Teams that are blowing out their opponents in the final minutes tend to ease up a bit. In these cases, the game normally slows down and the frenzy of intentional fouls doesn't occur. Barring a miracle, there will be no tie and no overtime. So, you're usually not going to see a lot of scoring during the last couple of minutes of a lopsided NBA game.
Here's hoping you wind up on the right side of your next NBA betting pick!
Admir aka "The Admiral" has been around the sports industry for more than two decades as a professional athlete and sports agent.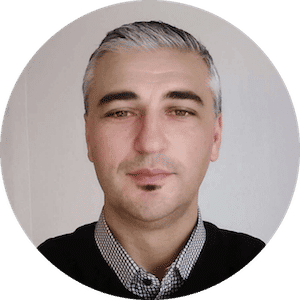 Admir
Admir aka "The Admiral" has been around the sports industry for more than two decades as a professional athlete and sports agent.