Evans vs Tiafoe – ATP Miami Betting Picks
March 26, 2021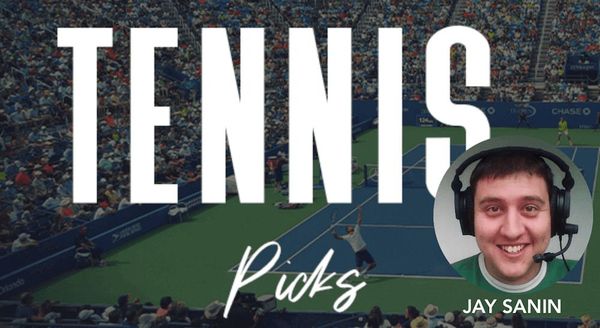 Evans vs Tiafoe is a matchup of two players who are not afraid to grind out matches when necessary. While both players have lacked the consistency to be great on tour, both have done an excellent job of making their opponents work as of late. In this round of tennis picks from the ATP Miami Masters, we look at Evans vs Tiafoe and give you our best bet based on an emerging trend from both players.
Dan Evans vs Frances Tiafoe
Evans vs Tiafoe Pick: Over 2.5 sets (+120)
Great promotions
Best Multi interface platform
Easy registration process
UP TO $1000 BONUS
Dan Evans has lost three of his last four matches, including a loss in the first round of the Australian Open to fellow Brit Cam Norrie. But saying that Evans has lost three out of four does him a disservice, as two of those losses came to Roger Federer and the red-hot Aslan Karatsev. Here, Evans has as good a chance at a win as he has had in a couple of weeks against the American Frances Tiafoe.
Even in defeat against Federer and Karatsev, Evans has been competitive. Both of those matches went to deciding third sets, even if Evans could not pull them out in the end. Against a player like Tiafoe, who has been consistently giving his opponents opportunities to beat him, Evans may be able to use his recent run of competitive matches to get back into the win column.
Frances Tiafoe managed to win another match in dramatic fashion to start his ATP Miami Masters campaign. After dropping the first set to Stefano Travaglia, Tiafoe took the final two sets to advance to the second round and a matchup with Evans. Tiafoe's lack of consistency in matches is alarming, but he deserves all the credit in the world for pulling himself together and winning after a tough first set.
In his last five matches, Frances Tiafoe has seen a third set four times. Regardless of who he is playing, whether he is ranked above or below them, Tiafoe's matches have been going three sets with regularity. This is something he will need to work on, as that added time on court is detrimental to success in future rounds of each tournament he plays in. But this trend has been profitable from a betting perspective.
Evans vs Tiafoe has been played four times in their careers, with Evans getting the better of the results thus far. Evans has won three of the four matches the two have played against one another, including two of their three tour level matchups. Their most recent match was in Antwerp in October, where Evans won in straight sets.
In this match, both players come in riding some inconsistent play. Expect both players to have their moments in control of things, but for neither to truly take a stranglehold of the proceedings either. This match has three sets written all over it, as the up and down play of Tiafoe should dictate that we see him in yet another deciding set.
The Pick: Over 2.5 sets (+120)
Great promotions
Best Multi interface platform
Easy registration process
UP TO $1000 BONUS
Why can't Tiafoe be more consistent?
For Tiafoe, it has been said that his focus is an issue on the court. He has been compared to NBA teams that try to flip a switch from the regular season to the playoffs. That approach has not always worked for him, and may continue to cost him spots in the rankings. When at his best, though, Tiafoe has shown that he can compete with just about any player in the world.
Are there any possible upsets on Day 3 in Miami?
There are a couple of potential upsets in the cards in the Miami Masters. David Goffin is a heavy favorite against James Duckworth. But Goffin is always a candidate to have a poor showing on a hard court. And Sascha Zverev may have a harder time than anticipated against Emil Ruusuvuori. Both favorites could win easily in those matches, but upsets are at least a possibility.
Was Indian Wells cancelled?
The Indian Wells Masters 1000 tournament is not happening as scheduled in 2021. There is hope that it will be back as scheduled for 2022, though. As one of the best tennis tournaments on the calendar each year, it is a tragedy that Indian Wells has been cancelled for two straight seasons. The tennis world will be a better place once it is back on the calendar in a post-COVID world.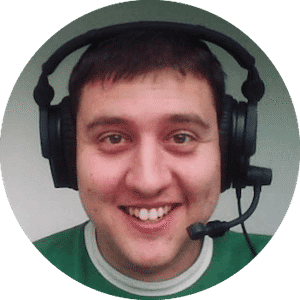 Jay Sanin
Jay Sanin is a sports writer and broadcaster from Albany, NY. He has covered sports betting and the gambling industry since 2013.