Enter The King of the Weekend Challenge and Win $50.000 Each Week with BetMGM
October 12, 2021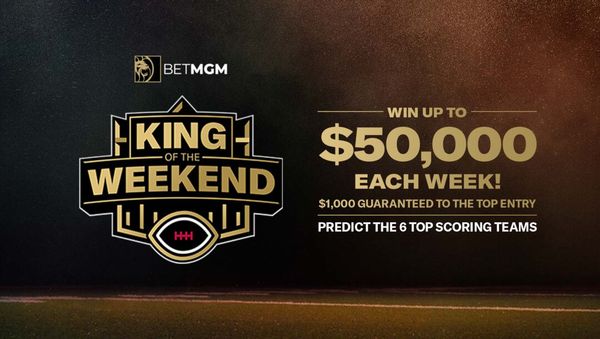 BetMGM King of the Weekend
Have you joined the NFL betting action yet? If not, make sure to check out this incredible promotion brought to you by BetMGM Sportsbook.
Namely, each weekend you can win the Grand Prize - $50.000 betting on the NFL games! This free-to-play BetMGM promotion is available every week throughout the entire 2021 NFL season.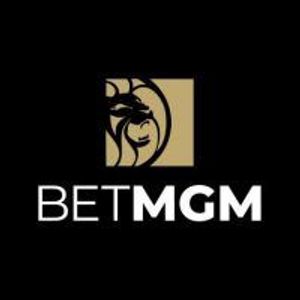 UP TO $1000 BONUS
If you would like to participate in The King of the Weekend Challenge, you must first register your account with BetMGM, or use your existing account. Select the 6 NFL teams you think will score the highest number of points for on the given day. Should your picks be correct, and in the particular order they are submitted, you will win $50.000 in cash! More cash prizes are available in case you don't get all the picks correct (see table below)!
But, that's not all! If you prove to be the top scorer each week, you can win an additional $1,000. Don't waste your time and follow the step-by-step instruction on How to Enter The King of the Weekend Challenge!
| | |
| --- | --- |
| Promo Details | Pick 6 NFL Teams with the highest points each week and win $50,000 in cash |
| Sportsbook: | BetMGM Sportsbook |
| Eligible States: | AZ, CO, DC, IA, IN, MI, MS, NJ, NV, PA, TN, VA, WV, or WY |
| Start Date: | September 7, 2021 |
| End Date: | January 9, 2021 |
| Offer: | Rewards program |
| Promo Code: | USSBRF1000 |
| How to Claim: | Register an account with BetMGM Sportsbook and pick 6 NFL teams with the highest points scored each week and win $50,000 and more cash prizes! |
Other Rules That Apply:
Your BetMGM account must be registered in AZ, CO, DC, IA, IN, MI, MS, NJ, NV, PA, TN, VA, WV, or WY.
You can win other cash prizes, even if you don't get all 6 picks correct. The prize breakdown is as follows:
All 6 Correct, In Order – $50,000 Cash
Top 5 Correct, In Order – $250 Free Bet
Top 4 Correct, In Order – $50 Free Bet
Top 3 Correct, In Order – $25 Free Bet
Top 2 Correct, In order – $5 Free Bet
Top Team Correct, In Order – $1 Free Bet
As noted before, if you join the contest TODAY, you can also win the $1,000 guaranteed cash prize, should all 6 of your NFL picks be correct.
How to receive the offer?
How to guide
1

You must be at least 21 years old
In order to enter this challenge, you must be at least 21 years old, unless otherwise specified by the Sponsor in accordance with the applicable law regulations.
2

Set up your BetMGM Sportsbook account
Make sure that you have a valid BetMGM Sportsbook account if you want to participate in this contest. Existing users are also welcome to join the challenge.
3

Enter the "King of the Weekend Challenge, Free-to-play-contest Promotion"
Before you Enter the "King of the Weekend Challenge, Free-to-play-contest Promotion", you will be asked to accept the Sponsors Privacy Policy and Terms of Service. Accept and proceed to the next step.
4

Follow the instructions and submit your picks
Follow the highlighted instructions and submit your six (6) NFL picks. Limit one entry per contest per person.
5

Mind the deadlines
The Picks must be submitted between 12:00 PM ET each Tuesday and 1:00 PM ET on each Sunday. The contest will run on a weekly basis throughout the entire 2021 NFL season!
6

Understand the T&C and check your email
You can enter a certain game once as your pick. Make sure to read all the T&C for further details. In case your picks are correct, you will be contacted through your email or by phone. You will have two days to respond and claim the winnings!
Great promotions
Best Multi interface platform
Easy registration process
UP TO $1000 BONUS
BetMGM has set high standards and is considered as one of the top sportsbooks in the world, thanks to its generous promotions, a large number of betting markets, live streaming, and easy-to-use mobile app.
Betting with BetMGM first became available back in 2018, but it didn't take too long for the brand to establish itself as one of the leaders in the industry, currently offering it mobile and/or retails betting services in 15 US states, with Ohio and Puerto Rico soon to join the company.
Choose the BetMGM betting platform and enjoy the big welcome bonuses, cash prizes, promotions, and all the great things that come along with this operator. Have fun and gamble responsibly!
How much do I need to deposit in order to enter The King of the Weekend Challenge?
As a matter of fact, you don't have to deposit any money. This challenge is completely free!
Can I make any changes to the picks submitted?
Yes. You are allowed to edit your picks as many times as needed, but before the first game starts on Sunday. Once the first game starts, you can no longer edit your selection.
Can there be a tie?
Yes! In case there is a tie, and two players have all 6 picks correct, the prize money will be split equally between them.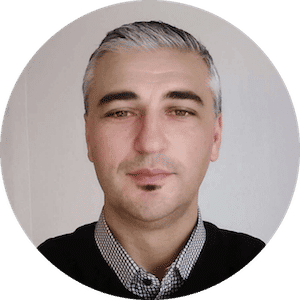 Admir
Admir aka "The Admiral" has been around the sports industry for more than two decades as a professional athlete and sports agent.