Elys Game Technology Sports Betting now available in New Mexico
February 17, 2022
Elys Gaming has recently announced a partnership with Santa Ana's sportsbook hosted by the Santa Ana Star Casino Hotel. With this collaboration, sports betting services are now available in Santa Ana Pueblo, New Mexico.
The sports wagering service agreement will be managed by Elys's subsidiary company, USBookmaking (USB). The Santa Ana Star Casino Hotel is New Mexico's first-ever sportsbook location. The book will provide services on event betting of all the sports available on the USB.
Customers will be able to bet on the NFL, NBA, MLB, as well as College Football and Basketball games. The venue will allow self-serving services and they will provide in-person ticket counters easily available across all parts of the casino.
John Salerno, Director of Operations of USBookmaking, said the partnership with the hotel has been successfully going strong since four years ago. "Our partnership with the Santa Ana Star began in 2018 and has been a success from the start and with this extension we will continue to provide a top sports wagering product to customers of the Star," Salerno said.
"We see progressing opportunities for sports wagering in tribal gaming, which is among one of the main segments that USB is focused on supplying now and into the future."
Previously, Elys Game Technology has agreed to a partnership in The Cloakroom venue in Washington DC as well. It was also managed by Elys's subsidiary USBookmaking which also provides trading services. Elys Executive Chairman Michele Ciavarella shared her thoughts towards the DC partnership.
"We are very pleased with the commitment that the Cloakroom ownership and management team have made to bring this exciting opportunity forward with Elys and USBookmaking. We are equally delighted to have worked closely with DC regulators to develop a simplified application model that would permit several small business applicants in the District of Columbia to enjoy the business benefits that a professionally operated sportsbook solution could add to their establishments."
Company profile
Founded in October 2021, the company opened its first establishment, Grand Central Restaurant, and Sportsbook in Adams Morgan, Washington, DC. As a result, both Grand Central and Elys have experienced growth in the following months. Elys Game Technology, Corp. is a gaming technology company operating as a B2B for global audiences including the U.S. and Italy.
As of now, Elys's platform is only available in five states in the U.S. presenting a full suite of leisure gaming products and services. They provide a variety of sports waging services including sports betting, e-sports, virtual sports, online casino, poker, bingo, interactive games, and slots. Elys Game Technology, Corp. aims to be the leader of the gaming industry in the global market.
They hope to achieve the goal through the development of pioneering and innovative technology. Elys provide multiple betting services including wagering solutions, services online operators, casinos, retail betting establishments, and franchise distribution networks.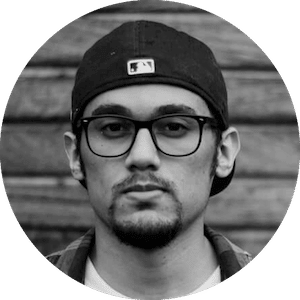 Gus Anderson
Gus Anderson is a gambling wizard. As a kid he dreamt about becoming a Tennis, Hockey and Golf professional but ended up as a gambling professional with focus on both sports & casino.