Dodgers vs Nationals Predictions
April 10, 2021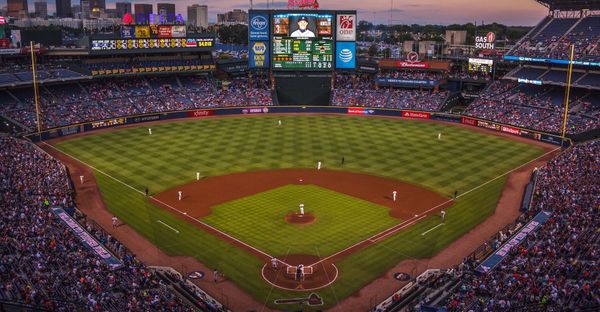 Dodgers vs Nationals Pick: Over 7.5 runs
The Washington Nationals and Los Angeles Dodgers will face off in a battle of two of the best teams in the entire league. While the Nationals might not have the same reputation as they have in previous years, they still have some elite superstars and they're going to put pressure on this Dodgers team.
We are here to bring you the best Nationals vs Dodgers predictions out there, so make sure you check them out. Let's dive into how this game will go down and who will end up victorious.
Washington Nationals vs Los Angeles Dodgers Betting Pick
This game will take place at 4:10 PM ET in Dodgers Stadium on Sunday, April 10th
Why bet the Over 7.5 runs?
📣 WAS – Max Scherzer (R) vs. LAD – Clayton Kershaw (L)
✅ Before you put me on a cross, I still think these are two of the best pitchers in the world. With that being said, there is no denying both are past their prime, no matter how sad and depressing that might be. This 7.5 number is coming on the name factor alone, and it would be 8.5 if we were accurately looking at their numbers. Both Max Scherzer and Clayton Kershaw have the upside to throw a CGSO, but I don't trust either to be in top form early in the season against a dangerous lineup.
✅ In the shortened 2020 season, Scherzer didn't look like the same guy we've become accustomed to. He gave up a .366 wOBA to lefties and gave up 10 homers in just over 60 innings of work. The Dodgers have some dangerous bats from both sides of the plate and I expect at least a couple of home runs from their side. Scherzer gave up four earned runs to the Braves and lasted six innings in the opener. With Cody Bellinger still out, look for Corey Seager and Max Muncy to do some damage from the left side.
✅ Entering his 14th season in the MLB, Kershaw remains one of the more polarizing pitchers in baseball. After a tough start to open the season in Coors Field (forgivable), he responded with seven strong innings against the A's, allowing just one run and striking out eight. Against the Nationals, Kershaw will have some tough bats to avoid. Ryan Zimmerman, Juan Soto, Trea Turner, and Victor Robles are all lethal against left-handed pitching. While I think Kershaw has a better game than Scherzer, I still see the Nats putting up a few runs here.
✅ Over is 10-0-1 in Nationals last 11 road games vs. a left-handed starter.
✅ Over is 4-1 in Dodgers last 5 home games with the total set at 7.5 or lower.
General Info about Los Angeles Dodgers vs Washington Nationals
Where do the Los Angeles Dodgers play their home games?
The Dodgers play their home games in Dodger Stadium.
Where do the Washington Nationals play their home games?
The Nationals play their home games in Nationals Park.
Where can you watch the Nationals vs Dodgers?
You can watch this game nationally on MLB.TV or a paid streaming site.
Where can you bet on Dodgers vs Nationals?
Check out the Best Betting Sites for 2021 to get the best odds and betting options on this game.
Nationals vs Dodgers Predictions
The Washington Nationals and Los Angeles Dodgers have an illustrious history dating back to the Nationals birth in 1969. They've since played over 480 games with the Dodgers comfortably leading the series. They've almost met in the playoffs 15 times, and the Dodgers have won eight of those games.
With that being said, none of that matters when these two teams take the field. This is a game that either team can win and we are here to bring you the best predictions possible. You can expect Nationals vs Dodgers predictions for not only the run line, but moneyline and over/under as well.
Dodgers vs Nationals Run Line Predictions
Wagering the run line is a bet unique to baseball, so don't worry if you don't recognize it at first look. Opposed to the moneyline, the run line allows sportsbooks to add a bit of a spread to the game. The spread is almost always (-1.5) to the favorite and (+1.5) to the underdog.
For example, let's say the Dodgers are big favorites in this game. In an attempt to lower the odds, the Dodgers will be given a (-1.5) line and must win by two or more runs to win the bet. On the other hand, the Nationals (+1.5) would be allowed to either win the game outright or lose by a single run.
The run line is a wager that deserves attention when one team is a big favorite or you like the game to be a blowout. We will have you covered above with the best Dodgers vs Nationals run line predictions out there.
Washington Nationals vs Los Angeles Dodgers Over/Under Betting
Betting on a team to win or win by a certain amount of runs isn't the only way to wager on MLB games. You can also elect to bet on the total amount of runs scored, call the over/under. This involves betting whether the Washington Nationals and Los Angeles Dodgers will combine for more or less than a certain amount of runs.
Let's go ahead and say the over/under is set to 8.5 runs for the Dodgers vs Nationals. A wager on the over would call for nine or more runs scored while a bet on the under would require eight or fewer total runs. While this can seem like a tricky wager, it's the reason you are here in the first place.
Betting the over/under is the second-most popular way to wager on MLB games as you're able to get even money on both the over and under. Make sure to check out the Washington Nationals vs Los Angeles Dodgers over/under betting predictions above.
Dodgers vs Nationals Moneyline Predictions
If you have bet on any other sports, you are likely familiar with the moneyline wager. It allows you to ignore both the over/under and run line, forcing you to pick which team will outright win the game. While this can seem easy, sportsbooks make sure to get their juice somewhere. That means you must make sure there is value on your bet as the moneyline can be a way to lose a lot of your bankroll.
The favorite will have a (-) next to their name and that number will tell you how much must be put down to win $100 back on a winning wager. The underdog will have a (+) next to theirs and it will indicate how much would be won on a successful $100 bet. This can sometimes be the most popular wager to make when the odds are close.
Dodgers vs Nationals Odds
Odds in the MLB don't bounce around as much as other sports, but they certainly still do. That means we must keep our eye on the pulse and be ready to react with quickness. Be sure to keep your eyes peeled here as we will let you know which side of the Dodgers vs Nationals game to be on.
This is going to be close game from start to finish and you will want to be on the right side of things when all is said and done. Make sure to check out the Dodgers vs Nationals odds and predictions above for not only the run line, but over/under and moneyline as well.
Live Streaming Dodgers vs Nationals
The United States doesn't currently offer any live streaming options when it comes to the MLB and sportsbooks. With that being said, it's only a matter of time until things switch up as the legal landscape of sports betting in the states is under constant progress. We will be the first ones to let you know when things change.
For now, you have a couple of different options for live streaming Dodgers vs Nationals. The easiest of which is subscribing to MLB.TV, which will give you access to every game across the league. You can also sign up for a paid streaming site, which will let you watch more than just the baseball games. The best of which include YoutubeTV, Hulu, and FuboTV.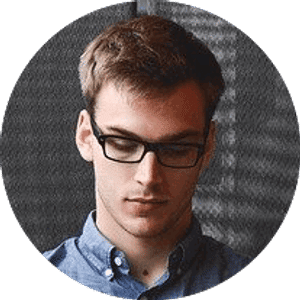 Jake Williams
Jake Williams is a sports gambling expert. He's been writing in the sports betting and DFS industry for over a decade. He specializes in MLB and NBA, along with College Basketball and College Football.