Djokovic vs Tsitsipas Prediction: French Open Final Picks
June 12, 2021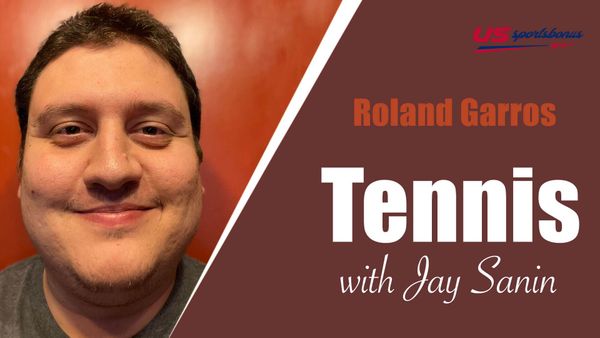 Djokovic vs Tsitsipas isn't the French Open final that was expected, but it is the one we are getting after a wild semifinal Friday. With Rafael Nadal out of the picture, we will either see Djokovic claim his 19th career major title or Tsitsipas claim his first. In this round of tennis picks, we look at Djokovic vs Tsitsipas in the French Open final and provide our best bet for the final at Roland-Garros.
Novak Djokovic vs Stefanos Tsitsipas Betting Pick
Djokovic vs Tsitsipas Pick: Over 37.5 games (-118)
One of the Largest Gambling Sites in the US
Offers Casino, Sportsbook & DFS
Great Promotions
$1000
Novak Djokovic played one of the most impressive matches in recent memory in the French Open semifinals. After falling behind by a set to Nadal, Djokovic won the final three sets in impressive fashion, neutralizing the Nadal forehand in a way that most players couldn't dream of doing. After that performance, Djokovic comes in as a big favorite against the Grand Slam final debutante in Tsitsipas.
The question for Djokovic coming into this match is whether Djokovic can become the first player to beat Nadal at Roland-Garros and win the tournament that same year. Robin Soderling couldn't do it when he beat Nadal at the French Open, and Djokovic couldn't do it either when he beat Nadal in 2015. But Djokovic has just one more hurdle to clear to overcome that trend, and his return of serve will put constant pressure on Tsitsipas.
As for Stefanos Tsitsipas, he has overcome a difficult path to the final as well, even if he managed to avoid Nadal. Tsitsipas has beaten John Isner, Pablo Carreno-Busta, Daniil Medvedev and Sascha Zverev over the last four rounds. In the semifinals, Tsitsipas stormed out to a two-set lead over Zverev, dropped the next two sets, then claimed the fifth to advance to the final.
For Tsitsipas, the key to this match will be continuing to hold his nerve in pressure situations. Djokovic is the best player on tour at putting pressure on his opponents at all times. If he wants to win this match, Tsitsipas will have to avoid letting that pressure force him into overplaying shots and making unforced errors. Based on his history of keeping cool under pressure, Tsitsipas is a prime candidate to stay within himself when things get tough here.
Djokovic vs Tsitsipas has been played in seven competitive matches previously in what has become a budding rivalry. Tsitsipas has won just two of those matches, but he has pushed Djokovic in a big way in those matches. Out of the seven times Djokovic and Tsitsipas have gone at it, four of those matches have gone the distance, including their five-set epic at last year's French Open.
Djokovic will likely claim the French Open title with a win in the final over Tsitsipas. But the history between these two suggests that this will be anything but a routine straight set win for the world number one. The best bet here is the over 37.5 games line, as we should see at least four tough sets and an entertaining match.
Djokovic vs Tsitsipas Pick: Over 37.5 games (-118)
One of the Largest Gambling Sites in the US
Offers Casino, Sportsbook & DFS
Great Promotions
$1000
Is Nadal in trouble at majors in the future?
While one result is never something to worry about, the fact that Rafael Nadal appears to have just run out of gas in the Australian Open and French Open back to back is worrisome. Best of five set matches are tough to deal with, and Nadal may be reaching a point where they are too much for him.
Should Tsitsipas be concerned after the Zverev match?
The fact that Tsitsipas had to play a lot of extra tennis against Zverev is a concern heading into the final against Djokovic. But he didn't seem exhausted during the end of that match and should be fine with the day of rest between that match and the final.
What is next on the tennis calendar?
The tennis calendar moves fully onto the grass after this. Halle is the next tournament on the schedule, and Wimbledon is coming up in just a couple of weeks. With only two weeks between the French Open and Wimbledon, making deep runs in both will be a huge challenge for the top players.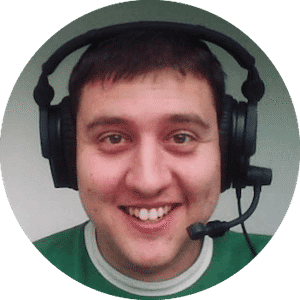 Jay Sanin
Jay Sanin is a sports writer and broadcaster from Albany, NY. He has covered sports betting and the gambling industry since 2013.