Djokovic vs Nadal - ATP Rome Final Predictions
May 15, 2021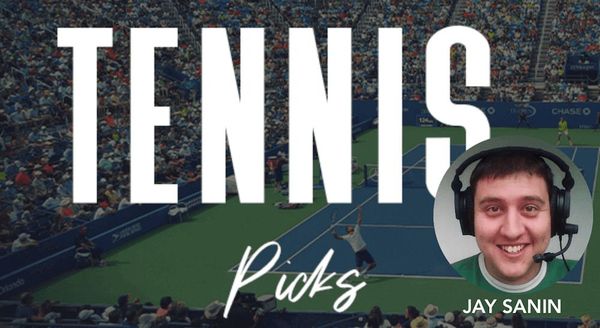 Djokovic vs Nadal is one of the best rivalries in the history of tennis, with both players being among the greatest to ever play the sport. On Sunday, the rivalry will be renewed in the finals of the ATP Rome Masters, with the winner claiming the final Masters 1000 title before the French Open. In this edition of tennis picks, we break down Nadal vs Djokovic and make our best bet for one of the biggest sporting events on the planet this weekend.
Novak Djokovic vs Rafael Nadal Betting Pick
Djokovic vs Nadal Pick: Nadal -1.5 sets (+120)
Great promotions
Best Multi interface platform
Easy registration process
UP TO $1000 BONUS
Djokovic vs Nadal Preview
Novak Djokovic survived a brutal Saturday to make it to the final in Rome. After his Friday match against Stefanos Tsitsipas was suspended due to rain, he had to come back from a set and a break down to win in three thrilling sets. After that, he went back out and beat Italian Lorenzo Sonego in three sets on the same day, playing nearly five hours of tennis on Saturday alone.
Djokovic has had a roller coaster of a week, as his displeasure with the rainy conditions in Rome has led to less than fully focused tennis. Fortunately for the world number one, there is not much of a chance of rain in Rome on championship Sunday. But the fact that Djokovic had to log so much time on court on Saturday may do more harm to his hopes of winning this tournament than a storm ever could.
Rafael Nadal has had a more conventional route to the final in Rome. The King of Clay has dropped just one set so far in this tournament, and hasn't had to pull double duty due to the rainy conditions at any point. He has played better as this tournament has progressed, as he neutralized Sascha Zverev and Reilly Opelka, two of the biggest servers on tour, in straight sets in the quarterfinal and semifinal rounds.
Surprisingly, Nadal has logged more time on court during this tournament than Djokovic heading into this Djokovic vs Nadal clash. The Spaniard has logged just over nine hours on court in four matches, with over a third of that time coming in his second match against Shapovalov. But the distribution of his time on court this week works in his favor, as he has had two straight set matches coming into this one and didn't have to place twice in a day on Saturday.
Nadal vs Djokovic has been contested 56 times coming into this matchup, with Djokovic holding a 29-27 advantage lifetime. But their results look a lot different on clay, which is to be expected given how proficient Nadal is on the surface. On clay, Djokovic vs Nadal has gone down 25 times, with the Spaniard claiming 18 of those encounters. Of those 18 wins, Nadal has beaten Djokovic in straight sets eight times.
The fact that Djokovic is coming into this match against Nadal having played nearly five full hours of tennis the day before is a recipe for disaster for the world's number one. Expect Nadal to look like the fresher player early and to send a message in this match that Djokovic isn't going to beat him on clay when it counts. The best bet here is to take Nadal to win in straight sets at plus money.
Djokovic vs Nadal Pick: Nadal -1.5 sets (+120)
Great promotions
Best Multi interface platform
Easy registration process
UP TO $1000 BONUS
Why did Djokovic play two matches in one day?
The rain on Friday caused play to be suspended for the day, requiring him to complete his quarterfinal with Tsitsipas and semifinal with Sonego on Saturday. The scheduling was bad for Djokovic, and very favorable for Nadal, who has been able to play one match per day to get to the final.
What are the latest French Open odds?
The latest French Open odds have Rafael Nadal as the favorite at around even money to win the tournament. Novak Djokovic is the second favorite to win the tournament at somewhere around +350 to get the title. But the odds for the tournament could shift based on what happens in the final in Rome.
What is next on the tennis calendar?
The next week on the men's tennis calendar features some 250 events from Lyon and Geneva. With only two weeks left until the French Open, many of the top players in the world won't take the court again until Roland-Garros. But these pre-French Open events could be a source of major momentum for players looking to break into the upper echelon of the sport.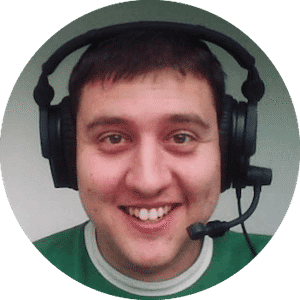 Jay Sanin
Jay Sanin is a sports writer and broadcaster from Albany, NY. He has covered sports betting and the gambling industry since 2013.