Djokovic vs Medvedev – Australian Open Final Prediction
February 19, 2021
Djokovic vs Medvedev is the matchup for the 2021 Australian Open final. Both players took very different paths to get to the first major final of 2021. But both appear to be firing on all cylinders heading into this massive match. With virtually even odds between the two players, Djokovic vs Medvedev offers some value that should not be overlooked. In today's tennis picks, we pick a winner for this legacy-defining showdown.
Novak Djokovic vs Daniil Medvedev
The Pick: Novak Djokovic -113 over Daniil Medvedev
Australian Open Final Preview: Djokovic vs Medvedev Prediction
The Pick: Novak Djokovic -113 over Daniil Medvedev
It has been a strange Australian Open for world number one Novak Djokovic. The top player in the world rolled through his first couple of matches. Then he had to grind through Taylor Fritz and Milos Raonic after suffering an abdominal injury against the former. Against Sascha Zverev and Aslan Karatsev, he looked more like his usual self. Regardless of any abdominal discomfort, though, Djokovic is back in the Australian Open final once again.
A big reason Djokovic managed to push through his injury has been his serving. Djokovic leads the tournament with 100 aces heading into the final. As if playing the top player in the world wasn't hard enough, opponents now have to worry about him getting more free points on his serve. That self-preservation tactic could come in handy against a player in Medvedev who makes nothing easy.
Speaking of Medvedev, he rolled through all but one opponent in straight sets to get to the final. His last two matches, three-set wins over Andrey Rublev and Stefanos Tsitsipas, were master classes in defensive tennis. Against Djokovic, he is bound to get a taste of his own medicine, as both players are so adept at returning balls and making their opponents work just a little harder to put points away.
With all the talk about Medvedev's defense, bettors shouldn't overlook how well he has been serving heading into Djokovic vs Medvedev. Medvedev has won 81% of his first serve points heading into the final. That number puts him up there with players like Matteo Berrettini and Milos Raonic for the tournament, players who rely primarily on their serve to generate points.
Statistically, it is a little difficult to compare these two players during this Australian Open campaign. Medvedev's numbers have been incredible, while Djokovic's have been less so. With Djokovic just trying to survive his matches in the middle of the tournament, he wasn't able to put together the same statistical tournament as the Russian. But Djokovic appeared to be close to 100% against Karatsev in the semifinal, and has a unique advantage heading into the final.
That unique advantage comes in the form of an extra day of rest before the final. Perhaps controversially, the Australian Open splits its men's semifinals between Thursday and Friday morning here in the United States. Djokovic had the Thursday semifinal, while Medvedev played on Friday. And while Medvedev had a straightforward match on Friday, Djokovic had an extra day to recover both from his semifinal match and his injury. That could be incredibly impactful come Sunday morning.
Djokovic vs Medvedev has been contested seven times prior to this final. The Serbian player has won four of the seven matchups, but the Russian has won three of the last four. Djokovic has won the only meeting between the two at a major, having won over him in the 2019 Australian Open before Medvedev reached the peak of his powers in the sport.
At the end of the day, Djokovic comes into this match with a couple of advantages. Despite all of the challenges he's faced, he comes into this match with an extra day of rest. He also comes into it with the experience of having won in this spot eight times previously. In a pick 'em match like this, if Djokovic comes out mostly healthy, his price here is too good to pass up on. He should win Australian Open title number nine early in the morning in the States.
Can Medvedev win this match?
Absolutely, it is entirely possible that Djokovic vs Medvedev goes to the Russian. He is playing out of his mind and has won 20 straight matches now. But Djokovic's experience winning at this level makes him a good bet at his current odds.
What do you think about the total games?
The total probably goes over the 40 or so service games that are listed at sportsbooks. But with the ability of both of these players to take over a match, it isn't a market that is worth betting even if we could see a five-set match here.
What is the next major on the calendar?
For now, the French Open is scheduled to be the next major to take place. But with COVID-19 still being a factor around the world, you never know what sporting events are going to be changed or rescheduled.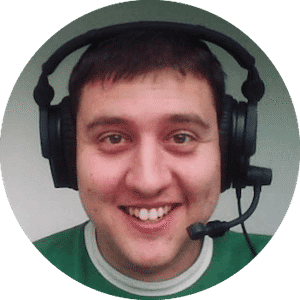 Jay Sanin
Jay Sanin is a sports writer and broadcaster from Albany, NY. He has covered sports betting and the gambling industry since 2013.