Djokovic vs Berrettini Prediction: French Open Betting Picks
June 8, 2021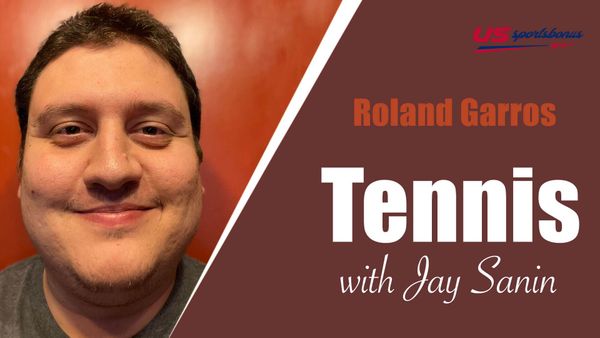 Djokovic vs Berrettini is the last of the quarterfinal matches to take place at the 2021 French Open. The world number one will look to slow down the well-rested Italian with a spot in the final four on the line. In this round of tennis picks, we take a look at this matchup that will likely decide who will face Rafael Nadal in the semifinals.
Novak Djokovic vs Matteo Berrettini Betting Pick
Djokovic vs Berrettini Pick: Under 34.5 games (-107)
One of the Largest Gambling Sites in the US
Offers Casino, Sportsbook & DFS
Great Promotions
$1000
Novak Djokovic dropped sets for the first time in this French Open in his last match, when he went behind by two sets against Lorenzo Musetti. But the world number one stormed back and evened the match at two sets apiece and took a 4-0 lead in the fifth before Musetti was forced to retire. Despite that blip, it has been a dominant run at Roland-Garros for Djokovic, who had won nine of nine sets prior to the round of 16.
Through four matches at the 2021 French Open, Novak Djokovic has been broken three times, with two of those times coming against Musetti. Against a player in Berrettini who barely ranks inside the top-60 in return games won on clay over the last year, Djokovic should be able to hold serve with relative ease as long as he can avoid getting himself in trouble with unforced errors.
Matteo Berrettini was not necessarily expected to reach the quarterfinal round of the French Open, as he was slated to face Roger Federer in the last round. But the Italian number one caught a break, as he didn't have to face Federer, who withdrew after a difficult match against Dominik Koepfer. That has given Berrettini a golden opportunity to play Djokovic for a spot in a grand slam semifinal.
Berrettini has only played 10 sets in this tournament so far, thanks to Federer's withdrawal reducing his total number of sets played. The Italian has won nine of those sets, dropping a set in the first round against Taro Daniel before beating Federico Coria and Kwon Soonwoo in straights. The key for Berrettini in this match will be avoiding rust after not playing for a few days, as Djokovic will leave him no margin for error to get back into the swing of things.
Djokovic vs Berrettini has been played just once previously, with that encounter coming at the 2019 ATP Finals. Djokovic won that match in straight sets, losing just three service games en route to a dominant victory. Here, Djokovic will look for a similar result against Berrettini in an attempt to be as fresh as possible for a potential matchup with Nadal.
There isn't a lot of history to go off of here, but Novak Djokovic saw his own blood against Musetti and responded brilliantly. Expect him to keep the momentum rolling against another Italian in Berrettini, and to get off the court relatively quickly before he goes toe to toe with the King of Clay.
Djokovic vs Berrettini Pick: Under 34.5 games (-107)
One of the Largest Gambling Sites in the US
Offers Casino, Sportsbook & DFS
Great Promotions
$1000
Who is going to win Nadal vs Schwartzman?
Rafael Nadal is a massive favorite to beat Diego Schwartzman, and should come away with the victory in that quarterfinal matchup. The question will be how hard Schwartzman can push Nadal, as that could impact Nadal's legs heading into the semifinal round. Given how hard Schwartzman always plays, there won't be anything easy for either player.
When are the semifinals?
The semifinals of the 2021 French Open will take place on Friday, meaning that the men who play on Wednesday will receive a day off before the semis begin. The players who advanced on Tuesday, Stefanos Tsitsipas and Sascha Zverev, will have multiple days off before they play in the semifinal round.
What are the latest French Open odds?
The latest French Open odds have Rafael Nadal at -182 odds to win the title. Tsitsipas sits at 4/1 odds, with Djokovic at 5/1 odds heading into Wednesday's action. Zverev, at 8/1 odds, is the only other player at better than 50/1 odds as Berrettini and Schwartzman are being given little to no chance to win the title.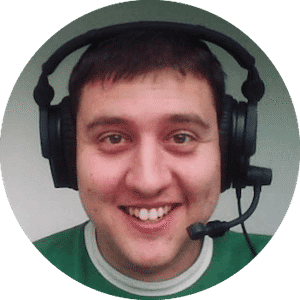 Jay Sanin
Jay Sanin is a sports writer and broadcaster from Albany, NY. He has covered sports betting and the gambling industry since 2013.