Dimitrov vs Karatsev – Australian Open Betting Picks
February 14, 2021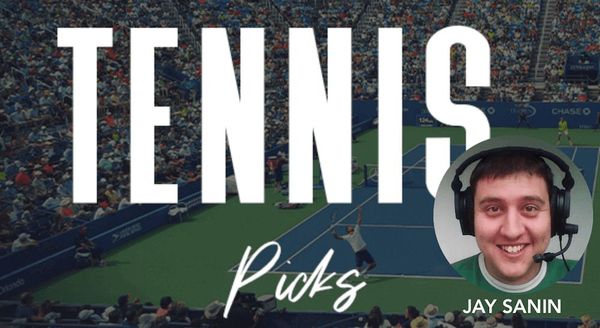 Dimitrov vs Karatsev is not a pairing one would have expected for the quarterfinals of the Australian Open. But thanks to some surprising results from both players, they will square off with a spot in the semis on the line. With Karatsev looking to pull yet another upset, Dimitrov will need to play with the same level of intensity he showed last round. In today's tennis picks, we look at Dimitrov vs Karatsev and determine if another upset is in the cards.
Grigor Dimitrov vs Aslan Karatsev
The Pick: Under 38.5 service games (-110) and Dimitrov -1.5 sets (-110)
The Pick: Under 38.5 service games (-110) and Dimitrov -1.5 sets (-110)
Grigor Dimitrov has yet to lose a set at this year's Australian Open. He has played 10 sets in his four matches, claiming all 10. Helping reduce his time on court even further was the retirement of Pablo Carreno-Busta in their third round match after just one set. Dimitrov has spent less time on court than nearly anyone remaining in the men's draw, and will hope to use his relatively fresh legs to keep his run going.
Of course, Dimitrov's most recent match was his most impressive of the campaign so far. He defeated third seeded Dominic Thiem in straight sets to reach the quarters. After grinding out two sets by scores of 6-4 and 6-4 to open the match, Dimitrov won the third set by a comprehensive 6-0 margin. He broke Thiem seven times in three sets, with the Bulgarian appearing to be peaking just in time for the second week of this major.
Aslan Karatsev is also playing his best tennis, as he has been the surprise of this Australian Open. Karatsev most recently defeated Canada's Felix Auger-Aliassime in a five set thriller to reach this stage. While it was expected that Russians Andrey Rublev and Daniil Medvedev would reach the quarterfinals, it was certainly not expected that the qualifier Karatsev would be joining them.
The big concern for Karatsev coming into this match is going to be his energy level throughout the match. He is coming off of his first five-set match of his career, a 3.5 hour marathon against Auger-Aliassime. Dimitrov, meanwhile, hasn't spent more than two hours and 11 minutes on court in a match yet in this tournament. While Karatsev has been impressive so far, his slow start in the fourth round could come back to haunt him.
This is the first Dimitrov vs Karatsev match ever played. Karatsev has faced top-20 competition already this week and come out victorious. But he was fortunate for those matches to come against Diego Schwartzman, who struggles on fast surfaces like those in Melbourne, and Auger-Aliassime who has yet to put it all together. Dimitrov doesn't have issues in either of those areas.
In this match, the Cinderella story of Aslan Karatsev should come to an end. Grigor Dimitrov is simply playing too well and the Russian is in uncharted territory in terms of where he is in a major and having just logged a five-set match. Here, we look to the under 38.5 games played, as Dimitrov's current form and ability to break serve should be enough to dispatch Karatsev in three or four sets.
Rafael Nadal is doing fine, it seems?
Yes, Rafael Nadal passed his first real test of this Australian Open when he beat Fabio Fognini in three convincing sets. That bodes extremely well for the Spaniard, though he still has a tough road ahead of him. He faces Stefanos Tsitsipas next, who just benefitted from a walkover against Matteo Berrettini.
Can Rublev upset Medvedev?
Their history would indicate that he cannot, but Andrey Rublev is playing some great tennis at the moment. He is certainly capable of beating his fellow Russian, though he will need to play the best match he's ever put together against him.
Can Zverev beat Djokovic?
Novak Djokovic did not look like he was operating at 100%, even though he beat Milos Raonic. A healthy Zverev could absolutely give Djokovic a run for his money. But in the big moments Djokovic is always going to be the player favored to get the job done.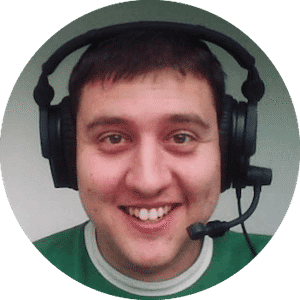 Jay Sanin
Jay Sanin is a sports writer and broadcaster from Albany, NY. He has covered sports betting and the gambling industry since 2013.