DexBet365 launches blockchain sportsbook platform
February 22, 2022
DexBet365 or DB365 is a blockchain sportsbook platform run on the Cardano Blockchain. It provides services on the first-ever cross-chain Metaverse and Cryptocurrency. DB365 also provides a platform is where users are able to play their favorite Metaverse games. Players can earn real cryptocurrencies and digital collectibles with real-world value. The technological world is pushing a shift in the way of life, from centralized to decentralized. People are choosing to move on from the top one percent's exploitation over people's lives, which is controlled via the government. More and more influential people are taking part in decentralizing control. Tesla Billionaire Elon Musk said Tesla owns a large amount of Bitcoin. Eminem bought NFT for US$452,000 picturing Bored Ape Yacht Club dubbed "EminApe." Justin Biber held a virtual concert of his latest album "Justice" in the Metaverse using a virtual avatar for 30 minutes in November last year. Mark Zuckerberg's Meta, formerly Facebook, is developing a user-to-user interaction and creating virtual life in the Metaverse. The Metaverse is also attracting big tech companies like Apple and Microsoft.
DB365 future plan
The DB365 platform intends to expand the sportsbook industry into the crypto space. It offers users the opportunity to be a part of the new Decentralized frontier. DexBet365 users will be the first adopters of blockchain, Metaverse gaming, owning NFT collectibles, and gaming and sportsbook platform. In addition, DB365 is also for Prediction Marketplace, Coin Value Prediction, and Sport's event NFT Minting When they win a bet, players can instantly gain their rewards including BTC, ETH, ADA, BNB, SOL, etc into their crypto wallet, unlike traditional sports betting which requires 24 hours to receive rewards. In this platform, the users are bookmakers. In staking and sponsorship as a bookmaker, every user is a part of the governance and control. There will be no favoritism, no top one percent, and the rewards are distributed in a decentralized manner to everyone. Users may also roam the platform while anonymous with fail-proof security of blockchain technology. The platform assures the security and protection of users' information, tokens, and coins from breaches.
Where to use $DB365 tokens
$DB365 tokens can be used to place bets in the DexBet365 platform. A proportional number of DB365 Tokens will be allocated to every ADA used to place a wager. The tokens can also be used as a Bookmaker Staking to sponsor events, where users will need $DB365 to participate. Users will receive rewards when they stake their DB365 tokens. Members of the community will have the opportunity to enter monthly and annual lotteries using $DB365 tokens. Incentives and rewards will be given out in exchange for the tokens through reward events and incentive programs. $DB365 tokens may be exchanged between members of the community as an incentive and a way to show their goodwill.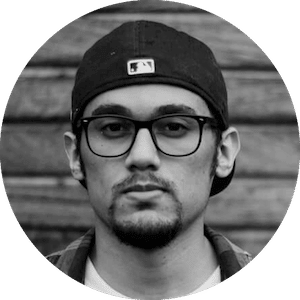 Gus Anderson
Gus Anderson is a gambling wizard. As a kid he dreamt about becoming a Tennis, Hockey and Golf professional but ended up as a gambling professional with focus on both sports & casino.