Alex De Minaur vs Marco Cecchinato Prediction: French Open Picks
June 2, 2021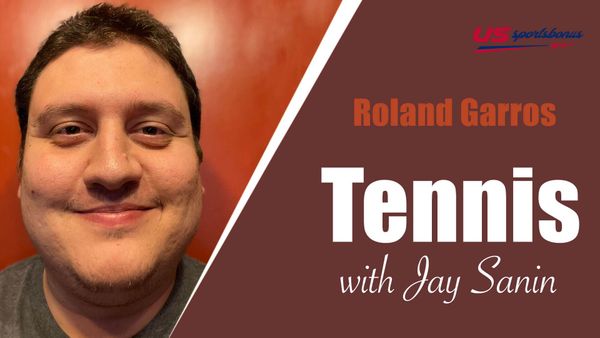 De Minaur vs Cecchinato is expected to be one of the most competitive matches of the Thursday French Open slate. With De Minaur being known as a grinder and Cecchinato having had success at Roland-Garros in the past, this is expected to be an excellent matchup. In this round of tennis picks, we look at De Minaur vs Cecchinato and decide on a best bet for this second round match.
Alex De Minaur vs Marco Cecchinato Betting Pick
De Minaur vs Cecchinato Pick: Cecchinato -135 over De Minaur
Alex De Minaur won his first match of this year's French Open in straight sets against Stefano Travaglia of Italy. Despite facing more than twice as many break points as his opponent in the match, De Minaur managed to make more of his opportunities en route to a relatively stress-free victory. Here in the second round, the Australian will look to collect a second straight win against an Italian opponent on the Parisian clay.
For De Minaur, improving his first serve percentage has to be a high priority against Cecchinato. De Minaur got just 51% of his first serves in play against Travaglia in the first round, winning under 60% of his abundant second serve points in the match. Against a better player at Roland-Garros, the Australian will need to do a better job of putting himself in a position to succeed with his serve.
Marco Cecchinato needed four sets to win his first round match in the French Open, but he got the job done against Yasutaka Uchiyama. Cecchinato lost the first set after being broken early, but wasn't challenged much from there, taking the final three sets in convincing fashion. The Italian faced just two break points for the entire match, and looked great despite failing to save either of those break chances.
Whereas De Minaur struggled to get his first serve in play, Cecchinato was very effective in that area in round one. He got three quarters of his first serves into play, winning a massive 80% of his first serve points for the match. With De Minaur having the ability to turn every point into a war, Cecchinato will need to serve at a similar level to advance here.
De Minaur vs Cecchinato has been played five times previously, with De Minaur having a 3-2 advantage in the head-to-head series. But there is a clear line of demarcation in this series separating clay court matches and those held on other surfaces. De Minaur's wins over Cecchinato all came on grass or hard courts, while Cecchinato has won both of their encounters on clay.
This De Minaur vs Cecchinato matchup took place at last year's French Open as well, with the Italian besting the Australian in straight sets. While another straight set win may not be in the cards for Cecchinato here, his success at this venue and his success on clay against this opponent bode well for him. Expect Cecchinato to pick up the win on his preferred surface to move forward in the French Open.
De Minaur vs Cecchinato Pick: Cecchinato -135 over De Minaur
What are the current French Open odds?
Heading into Thursday's matches, Rafael Nadal is the favorite to win the French Open at -125 odds. Stefanos Tsitsipas is behind him at +375 to win the tournament, and Novak Djokovic is at +450. Sascha Zverev is the only other player at better than 20/1 odds, as he is at +1300 to lift the trophy.
Who is going to win Cilic vs Federer?
Cilic vs Federer is going to be a really fun match, as both players are talented and aren't playing on their best surface. Federer is likely to win the match, but it will be interesting to see if Cilic can push him given that Federer hasn't played much tennis at all this year and is still getting used to playing multiple matches over the course of a week.
Is there any chance of Djokovic or Nadal losing on Thursday?
It is extremely unlikely that Djokovic or Nadal will lose their matches on Thursday, as they are both -10000 favorites to win. That means that bettors would need to risk $10,000 to win $100 on either player, as oddsmakers are giving their opponents virtually no chance to pull off those upsets.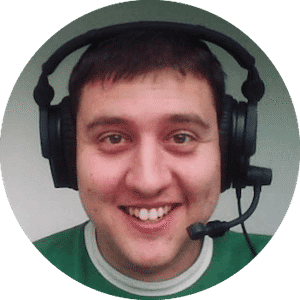 Jay Sanin
Jay Sanin is a sports writer and broadcaster from Albany, NY. He has covered sports betting and the gambling industry since 2013.