Cubs vs Reds Predictions
April 23, 2021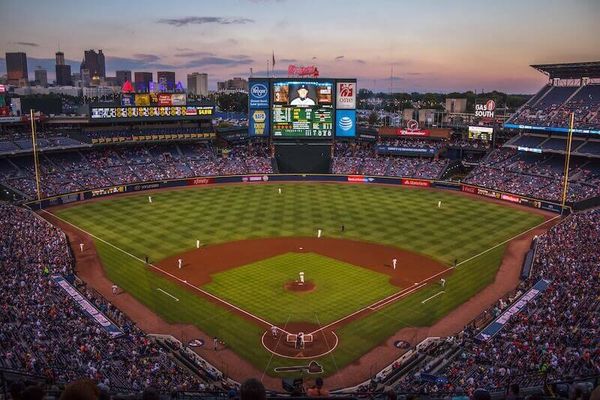 The Chicago Cubs and Cincinnati Reds will face off in a battle of the NL Central that is sure to bring the fireworks. Both of these teams can swing the bat extremely well and neither has the best pitching in the division.
This is going to be an exceptional series and every single game will likely have close odds. We are here to bring you top-of-the-line predictions for not only the run line, but moneyline and over/under as well. Make sure to check those out below as we are intent on giving you the edge necessary to profit.
Cubs vs Reds Run Line Pick
The Pick: Cubs to win -110
This game will be played at 7:10 PM ET in Great American Ballpark
Why bet the Chicago Cubs:
📣 CHC - Jake Arrieta (R) vs. CIN - Wade Miley (L)
✅ The Cubs are a team I will be targeting heavily against left-handed pitching this season. It's worked early in the season and I expect the Cubs to continue plastering lefties. They'll face Wade Miley tonight, who's a porous lefty with home run issues. It starts with Kris Bryant and Javier Baez, who both sport .400+ wOBA's against southpaws. Anthony Rizzo, Willson Contreras, and Ian Happ are also better against lefties than they are against righties. The Cubs are a tough team for any lefty to face, ranking 4th in baseball with a team .331 wOBA. The Cubs offense should have plenty of success in this matchup against Miley and a middling bullpen to follow.
✅ The Cincinnati Reds are a solid offense, but they are extremely streaky. They've been cold of late and have ranked 23rd against right-handed pitching over the last 10 days. They'll face off with Jake Arietta tonight, who's held a .309 wOBA against both lefties and righties to this point. He's not going to throw more than six innings of work, but should keep the Reds under two or three runs while in there. I expect that to be enough as the Cubs offense should have fun in this one.
✅ If you're looking for a lean on the total, I love the over 9.5 runs in this matchup. Both the Chicago Cubs and Cincy Reds can put up runs and neither pitcher is one I expect to hush the opposing offense. I am comfortable laying a unit on both the Cubs to win and over 9.5 runs.
📈 The Chicago Cubs are 6-0 in their last 6 games vs. a left-handed starter.
📉 The Cincinnati Reds are 0-4 in their last 4 home games.
General Info about Chicago Cubs vs Cincinnati Reds
Where do the Chicago Cubs play their home games?
The Cubs play their home games in Wrigley Field.
Where do the Cincinnati Reds play their home games?
The Reds play their home games in Great American Ballpark.
Where can you watch the Cubs vs Reds?
You can watch this game nationally on MLB.TV.
Where can you bet on the Reds vs Cubs?
USsportsbonus recommends BetMGM Sportsbookto get the best odds and betting options on the game. Click the BetMGM link on this page and get a $600 risk-free bet bonus.
The Chicago Cubs and Cincinnati Reds are two up-and-down teams that are tough to predict. We are here to dive into both sides of the matchup and let you know which offense has the advantage here. In MLB betting, it often comes down to the starting pitcher matchup. We will dive into the underlying numbers to see if what they've done to this point is legitimate or fools gold.
Let's dive into how this game will go down and who will end up covering the spread. Make sure to check out the run line and moneyline predictions above, as well as the best possible insight on the over/under.
Chicago Cubs vs Cincinnati Reds Run Line Predictions
If you're unfamiliar with the run line wager, don't worry. This is a bet unique to baseball and is a way for baseball to set their own kind of spread. It will almost always be (-1.5) and (+1.5) runs and a way to get a better price on a favorite or underdog. This can be a popular way to wager on MLB games when the moneyline is too expensive.
For example, let's say the Chicago Cubs are heavily favored in this game. In an attempt to get their number down, they will be tasked with a (-1.5) and have to win the game by two or more runs for a successful bet. In turn, the Reds would receive a (+1.5) and could either win the game by any margin or lose by a single run.
Depending on the odds of the game, this can either be a very popular way to wager or a rare one. When the moneyline is a close one, you are better off betting that number and leaving the run line for a less balanced contest.
Cincinnati Reds vs Chicago Cubs Over/Under Betting
Betting an MLB over/under refers to picking whether the Cincinnati Reds and Chicago Cubs will combine for more or less than a total amount of runs. This number is set by the sportsbooks and subject to change as action comes in heavier on one side than the other. This is a popular way to wager on MLB games, no matter the spread. You will always be able to get even money on both the over and under.
With two electric offenses in the Chicago Cubs and Cincinnati Reds, we will likely have a pretty high over/under in this matchup. It's our job to figure out whether the offenses will live up to the hype or if the pitching will prevail. This game will be played in Great American Ballpark, which is one of the best hitting environments in all of the MLB.
We are here to bring you the best possible Cubs vs Reds over/under betting predictions so you can cash in on what is sure to be an exciting game. You can check those out above for free as we are set on allowing you to profit while tuning in.
Cubs vs Reds Moneyline Predictions
Similarly to the Cubs vs Reds run line wager, it all depends on the odds whether this is a popular bet for this game or not. The moneyline refers to picking whether the team will win outright, allowing you to ignore the run line and over/under. You just have to pick which team will walk away victorious, making this the simplest wager of all. However, when a team is a steep favorite, you will have to put up a lot of money just to return a small amount.
Let's say the Cubs are (-150) favorites with the Reds (+140) underdogs. That would mean you would have to put $150 down on the Cubs to return $100 while a $100 bet on the Reds would return $140. The moneyline is the most popular way to wager on MLB games when the odds are less than -200. In this case, either team can win the game and we are here to bring you the best possible Cubs vs Reds moneyline predictions.
Cincy Reds vs Chicago Cubs Odds
The odds we've used above are just hypothetical, so make sure to check out the updated Cubs vs Reds odds above in the predictions section. While odds don't move around in baseball as much as they do in other sports, it still happens. Severe line movement is usually caused by either a starting pitcher scratch or severe weather. Slight line movement is often the result of a hitter getting scratched or a ton of action coming in on one team.
Line movement in MLB is an under-the-radar factor and one you must consider as it can be the difference between a winning and losing wager. Make sure to check out the Cincy Reds vs Chicago Cubs odds and predictions above as we are here to bring you the best possible NL Central insight.
Live Streaming Cubs vs Reds
The United States currently doesn't offer any live streaming options through the MLB and sportsbooks. However, it's only a matter of time until things change as the legal landscape of sports betting in the states is under constant progress. We will be the first ones to let you know when things change, so don't feel the need to look elsewhere.
For now, you have a couple of different options when it comes to live streaming the Cubs vs Reds game. The easiest of which is signing up for MLB.TV, which will give you unlimited access to every game across the league. You can also sign up for a paid streaming site, which will give you access to more than just baseball. The best of which include YoutubeTV, Hulu, and FuboTV.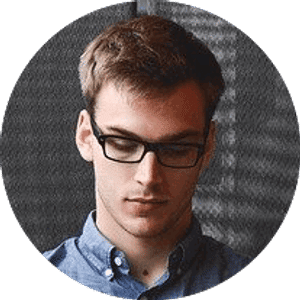 Jake Williams
Jake Williams is a sports gambling expert. He's been writing in the sports betting and DFS industry for over a decade. He specializes in MLB and NBA, along with College Basketball and College Football.