College Basketball 2020-21 National Championship – Odds & Predictions
November 29, 2020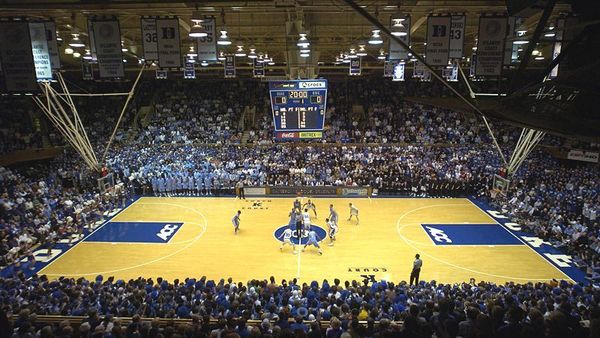 The College basketball season returns on Wednesday, November 25th after an offseason surrounded by questions. We will inevitably see teams get put on the shelf for weeks at a time, but at least we have college basketball. There are plans being set for March Madness and it looks safe to say we will have March Madness this year.
There is no odds-on favorite to win the CBB Championship this season, and there are ten-plus teams that can realistically win it. We're going to take a look at each of the top eight teams, as well as a few other underdogs I like.
Let's dive in and take a look at our CBB National Championship Predictions, which teams are the best and worst to place future bets on.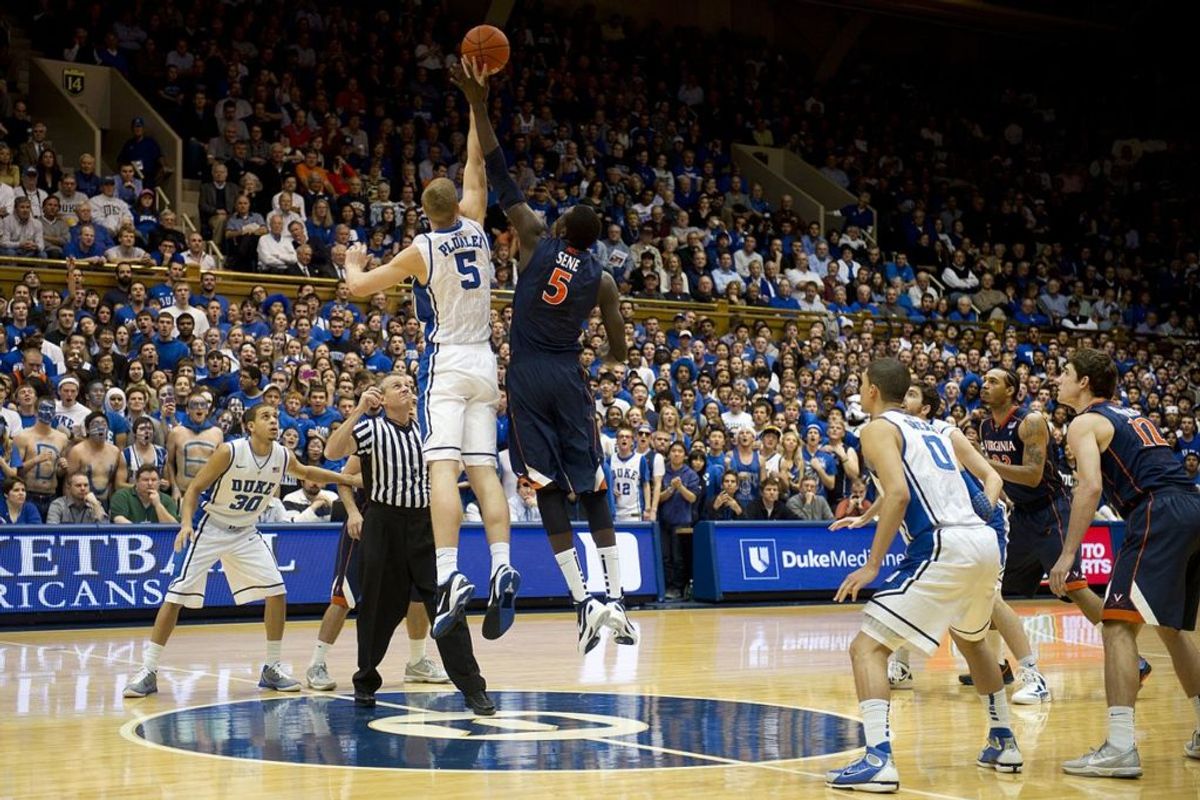 CBB National Championship Predictions
Key Departures: Filip Petrusev (F), Killian Tillie (F), Admon Gilder (G), Ryan Woolridge (G)
Key Additions: Andrew Nembhard (G), Jalen Suggs (G), Julian Strawther (G), Dominick Harris (G)
The 'Zags open up the season tied with the Villanova Wildcats as the favorites to win the upcoming 2020-21 NCAAB National Championship. They lose two key big men in Filip Petrusev and Killian Tillie, but return every other key player and add some studs. Senior PG Andrew Nembhard has transferred from Florida and he will immediately make a huge impact.
The 'Zags are a real threat to win the championship and I wouldn't mind buying them over +1000. With that said, they aren't my pick to win it. I don't think they have the depth in the paint and there are some teams we will touch on that will give them serious issues. The Wildcats just don't have that "it" factor that some of their teams in the past have possessed.
Villanova Wildcats (+950)
Verdict: Consider at +1000 or higher
Key Departures: Saddiq Bey (F)
Additions: Caleb Daniels (F)
Collin Gillespie returns for his senior season after averaging 15.1 points, 4.5 assists, and 3.7 rebounds per game. He'll lead one of the better teams in the country, but he doesn't have to do it all. Justin Moore, Jaylen Samuels, and Jeremiah Robinson-Earl all averaged 10+ points per game last season and each will only improve.
This is also a team that has guys who will do the dirty work. Cole Swider and Dhamir Cosby-Roundtree will get nasty and that's important when it comes to March. I like Villanova to be in the Final Four and they have as good of a shot as anyone to win the championship. This is an experienced team that won't have trouble playing together in a year that many teams will.
Key Departures: Ryan Kriener (F)
Additions: Keegan Murray (F)
The Hawkeyes return Luka Garza, who was one of the best players in the entire country a year ago. He was the runner-up for National Player of The Year after averaging 23.9 points, 9.8 rebounds, and 1.8 blocks per game. The Hawkeyes are a contender with just Garza, but they also return Joe Wieskamp and CJ Frederick. The pair of guards both averaged 10+ points per game and will only take a step up.
Jack Nunge and Patrick McCaffrey dealt with injuries in 2019 and both will play a big impact for the Hawkeyes. If this team can stay healthy, they are a contender to win it all. I just don't trust betting a future on Iowa as it's tough to bet on a team to stay healthy during such a strange season.
Key Departures: Freddie Gillespie (F), Devonte Bandoo (G)
Additions: Dain Dainja (F), LJ Cryer (G)
This is a friendly number on the Baylor Bears. They're my second-best team in the country and I will be laying a few units on the Bears at +1100. Jared Butler and MaCio Teague man one of the more dynamic backcourts in the country and they'll be hard for any team to slow down. Butler is a real contender to win the Naismith College Basketball Player of the Year.
Gillespie might be gone, but Tristan Clark and Mark Vital will step up in the paint and both are more than capable. Don't sleep on Matthew Mayer, who The Bears might be the best team in the country if they remain healthy and I recommend laying some units.
Virginia Cavaliers (+1100)
Key Departures: Mamadi Diakite (F), Braxton Key (F)
Additions: Jabri Abdur-Rahim (G), Reece Beekman (G), Sam Houser (F)
The addition of Sam Houser will help give this Virginia team some much-needed offense. They will once again be one of the best defensive teams in the country, but they must score more. Freshman Jabri Abdur-Rahim has a ton of upside and if he can get rolling early, this team might prove me wrong.
I don't mind an elite eight bet, but I just don't think this team has the offensive firepower to stay with the rest of this top-10. Braxton Key and Mamadi Diakite were both solid players and they'll be working to get back to a team that already didn't win a championship.
Kentucky Wildcats (+1300)
Key Departures: Immanuel Quickley (G), Tyrese Maxey (G), Ashton Hagans (G), Nick Richards (F), EJ Montgomery (F)
Additions: Brandon Boston (G), Devin Askew (G), Terrence Clark (G), Cam'Ron Fletcher (F), Isaiah Jackson (F), Olivier Sarr (F), Jacob Toppin (F), Davion Mintz (G)
Per the usual, Kentucky is going to be a completely new-look team like they are most seasons. Keon Brooks is the only returning impact player and he will remain a role player. Shooting guard Brandon Boston is the fifth-ranked recruit in the country.
Terrence Clark is another SG and he came out ranked 13th. The pair will lead the Wildcats backcourt and they have as much upside as anyone in the country. Wake Forest-transfer Olivier Sarr is a seven-foot Center that will immediately play huge minutes. His experience and talent is going to be massive.
Isaiah Jackson and Lance Ware are the two best forward freshmen and would be causing a stir if they went anywhere else. This Kentucky team has a ton of upside and we simply don't know what to expect until we see them take the court. I actually don't mind making a small wager on the Wildcats as they could quickly rise to the top if these freshmen mesh well together. I still don't think these guys have what it takes to play with the more experienced teams.
Illinois Fighting Illini (+1500)
Key Departures: Andres Feliz (G)
Additions: Adam Miller (G), Andre Curbelo (F)
This is the team that I have most of my futures wagers on. I love them to make the Final 4 and they are a massive threat to win it all. Ayo Dosunmu and Kofi Cockburn both return and they will be one of the toughest pairs in the entire country to slow down.
Cockburn was the Big Ten freshman of the year and will only get better a year later. Trent Frazier, Giorgi Bezhanishvili, and Da'Monte Williams round out the starting lineup as upperclassmen and they make this Illini team one of the more experienced in the nation.
Expect Frazier to step up this season as this squad turns into a three-headed monster. Adam Miller and Andre Curbelo were both in the top-50 coming out of high school and they both have the potential for a massive freshman season. This is the team I'll be riding as my favorite to win it all.
Key Departures: Vernon Carey (F), Tre Jones (G), Cassius Stanley (G)
Additions: Jeremy Roach (G), DJ Steward (G), Jalen Johnson (F), Henry Coleman III (F), Jaemyn Brakefield (F)
The Blue Devils will endure some early growing pains, but that's not unusual. I just think you can probably get them over 2000 after a couple of early struggles. Carey, Jones, and Stanley are big losses and it'll be up to Matthew Hurt and DJ Steward to score. Hurt is the best returning player and he should put up at least 15 points per game this season.
I'm not a big fan of the Blue Devils chances this season, but don't mind a small wager on them after the season starts if you can find them over that +2000 number. They will run into a few early hiccups and this price will improve.

Kansas Jayhawks (+1800)
Michigan State Spartans (+1800)
Wisconsin Badgers (+1800)
The only team I have any interest in from this group is the Wisconsin Badgers. If they can find the depth, they are a final 4 candidates. I still don't like any of these teams to contend for the championship. Kansas is a bit too young and they don't have the depth at forward to beat teams like Iowa, Illinois, Baylor, or Villanova.
Marcus Garrett won't make it easy on any team come March, but it'll be tough for the Jayhawks to consistently stay with the elite teams this year. The Spartans have the depth, but they lack a superstar in a league you need one in. I'll pass on these three teams for the most part.

Arizona State Sun Devils (+2300)
The upside is massive here. Bobby Hurley brings in top-20 prospects Josh Christopher and Marcus Bagley. They could both be in the NBA by 2022 and will be massive players for the Sun Devils this season. That's on top of Remy Martin, who returns for this senior season after averaging 19.1 points per game a season ago.
Alonzo Verge Jr returns as well after averaging 14 points in 2019. You then have Holland "Boo Boo" Woods, who transferred from Portland State after being their superstar last season. He probably won't get the same opportunity, but will be a phenomenal role player coming off the bench that will provide a scoring punch. The Sun Devils are a little bit too cheap here and I don't mind a few futures on them.