Clippers vs Wizards Predictions
February 22, 2021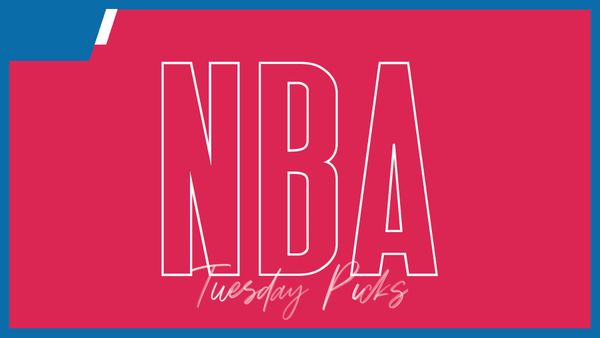 Clippers vs Wizards Pick: Clippers -11.5
The Los Angeles Clippers and Washington Wizards are in two different conferences, so this isn't a game we get to see very often. In fact, they play each other just twice per season. That will typically lead to some unusual basketball, so be prepared to see something a bit unconventional.
While these two teams might not be in the same realm when it comes to expectations, this is the NBA and any team can win any game. Especially with the Wizards having two guys that can single-handedly win games or at least keep them competitive.
Make sure to give our Clippers vs Wizards against the spread and over/under predictions a long hard look. We are willing to put in the necessary hours of time and research so you don't have to, so don't miss out. Let's dive into how this game will go down and who will end up covering the spread.
Washington Wizards vs LA Clippers Betting Pick
This game will take place at 10:30 PM ET in the Staples Center
Why bet the Clippers:
✅ The Washington Wizards beat the Lakers a night ago and they will stay in the same arena to face off with another juggernaut. While they stayed with the Lakers a night ago, the Clippers should be too much to handle on back-to-back nights. I expect the Clippers, who are a bit healthier and more stout, will give the Wizards a lot more trouble offensively.
✅ Kawhi Leonard and Paul George will be active for this game. The Lakers were short-handed a night ago and the Wizards took advantage. They won't get that same luxury tonight against a better all-around roster.
✅ The Clippers rank better offensively and defensively in every single category. While the Wizards score a lot of points, they do most of that against bad defenses. They have been held to under 100 points multiple times this season, and I like the Clippers to flirt with just that.
✅ Wizards are 6-20-1 ATS in their last 27 Tuesday games.
✅ Clippers are 6-1 ATS in their last 7 games vs. a team with a losing straight up record.

General Info about Los Angeles Clippers vs Washington Wizards
Where do the Los Angeles Clippers play their home games?
The Clippers play their home games in Staples Center.
Where do the Washington Wizards play their home games?
The Nuggets play their home games in Capital One Arena.
Where can you watch Clippers vs Wizards?
You can watch this game nationally on NBA League Pass.
Where can you bet on Clippers vs Wizards?
USsportsbonus recommends BetMGM Sportsbook to get the best odds and betting options on the game.
Wizards vs Clippers Predictions
The Los Angeles Clippers and Washington Wizards face off in an inter-Conference game that will draw plenty of attention. This might not be expected to be a close game, but that's no guarantee.
On one hand, we have the Clippers who want to win the NBA Finals. On the other, we have a Wizards team looking forward to future seasons all the while fighting their hearts out.
Check out the Clippers vs Wizards predictions above as we will look into both the spread and over/under for you. This is going to be an interesting game and you will want to be on the correct side of things.
Clippers vs Wizards Against the Spread Predictions
When making a wager against the spread, you must decide whether the Los Angeles Clippers or Washington Wizards will win and by how many points. We are here to do the necessary research so you don't have to.
Let's say the Los Angeles Clippers are 11.5-point favorites over the Washington Wizards in this matchup. A wager on the Clippers would call for a victory by 12 or more points while a bet on the Wizards would ask for either a victory by any margin or a loss by 11 or fewer points.
You must consider every factor when making Clippers vs Wizards against the spread predictions, including any recent injuries. Make sure to check out the Washington Wizards vs LA Clippers against the spread predictions above. Don't miss out on the best possible plays across the NBA.
Washington Wizards vs Clippers Over/Under Betting
Betting the over/under comes down to choosing whether you think the Clippers and Wizards will combine for more or less than a certain amount of points. That number is set by the sportsbooks and will continue to change as action comes in on both sides of the bet.
This is the second-most popular way to wager on NBA games as you're able to get even money on both the under and over. Let's say the Clippers vs Wizards over/under is set to 223.5. Betting the under would require 223 or fewer points while a wager on the over would ask for 224 or more points scored.
It's important to consider how fast these two teams play, also called the PACE. It will give you a strong indication of how fast the game will be played. Make sure to check out the Wizards vs Clippers over/under betting predictions above.
LA Clippers vs Wizards Moneyline Predictions
Betting the moneyline comes down to picking which team will outright win the game. It's the way a lot of casual bettors like to go as it removes any questions about the spread and total. However, you must ensure there is proper value when placing a wager on a moneyline.
For example, it may cost you $500 just to win $100 on a huge favorite. On the other hand, the $100 to win $500 underdog is very likely to lose. You must find a sweet spot in the middle, and the most common moneyline bets come in on slight dogs and favorites.
We will keep you informed on when a good time to bet the moneyline is and when it might be a better idea to go for the spread or over/under. Make sure to keep your eyes peeled above for the Wizards vs Clippers moneyline predictions.
Odds in the NBA seem to change more than any other sport and you wouldn't be wrong to make that assumption. The majority of news in the NBA comes out during the day of the game with a lot of info still unknown just hours prior to tip-off. This will often cause panic between sportsbooks and bettors.
Many things can change the lines, including injuries and recent fatigue. You must take advantage of any line movement in this game as it can be the difference between a winning and losing wager. Don't sleep on this crucial part of betting NBA games as it can make or break your entire night.
Live Streaming Clippers vs Wizards
The United States currently doesn't offer any live streaming options when it comes to the NBA and sportsbooks. With that being said, it's only a matter of time until things change. The legal landscape of sports betting in the states is under constant progress and it won't be long until we see other options.
For now, you have a couple different avenues to choose from. You can subscribe to NBA League Pass and watch every single game from across the league or sign up for a paid streaming site such as YouTubeTV, Hulu, and FuboTV. Just make sure to add-on the NBA plan.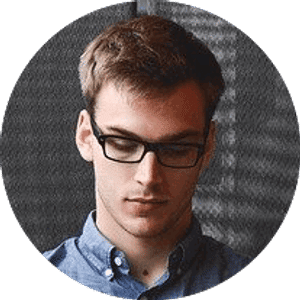 Jake Williams
Jake Williams is a sports gambling expert. He's been writing in the sports betting and DFS industry for over a decade. He specializes in MLB and NBA, along with College Basketball and College Football.