Clippers vs Trail Blazers Predictions
November 9, 2021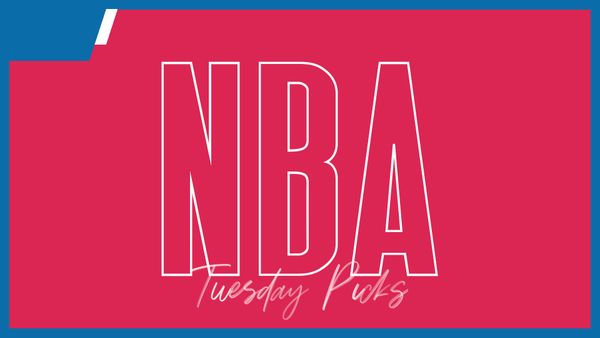 Clippers vs Trail Blazers Pick: Clippers -3.5
Great promotions
Best Multi interface platform
Easy registration process
UP TO $1000 BONUS
The Portland Trail Blazers and Los Angeles Clippers have already met twice in 2021-22 and will continue their four-game regular-season series Tuesday, November 9, at Staples Center in LA. Each team has emerged victorious once thus far, so we're expecting a great battle and a much tighter scoreline than it's been in their previous two encounters. Back on October 25, LA trounced Portland 116-86 as a 2.5-point home fave. Four days later, the Trail Blazers dismantled the Clippers 111-92 as 3.5-point home favorites.
Check out this preview and find out more NBA Picks on our website.
Los Angeles Clippers vs Portland Trail Blazers Betting Pick
Betting Pick: Clippers -3.5
This game will be played at 10:00 PM ET at Staples Center
Why bet the Clippers:
✅ LA is riding a four-game winning streak, playing some tough defense against the mediocre rivals. The Clippers boast the third-best defensive rating in the NBA, yielding only 100.8 points per 100 possessions. They also rank 3rd in the opponent field goal percentage (42.0%) while leading the league in assists allowed per 100 possessions (19.9). On the other side, the Trail Blazers surrender 107.5 points (tied-15th in the NBA) and 27.9 assists per 100 possessions (29th), while their rivals shoot 37.0% from deep (24th). The Clippers look like a better defensive team in this matchup, and they've held the Trail Blazers to 39.0% shooting from the field across their previous two meetings.
✅ Paul George went bonkers in that heavy loss at Portland. He finished with 42 points on 15-for-24 shooting from the field and 6-for-9 from beyond the arc, but the rest of the starting lineup combined for a paltry 16 points. The Clippers must be fired up to bounce back in front of the home fans, and George will need some help from his teammates. PG-13 should dominate the Trail Blazers, who'll have to lean on Robert Covington to stop him. However, apart from RoCo, there are no defensive stoppers in this Portland team.
✅ The Trail Blazers put an end to a seven-game losing streak against the Clippers with that 111-92 home victory. Portland is only 1-7 SU and 2-6 ATS over its last eight dates with LA, and the Clippers have comfortably won their previous five home games against the Trail Blazers while covering on all five occasions.
Great promotions
Best Multi interface platform
Easy registration process
UP TO $1000 BONUS
General Info about Portland Trail Blazers vs Los Angeles Clippers
Where do the Clippers play their home games?
The Clippers play their home games in the Staples Center.
Where do the Trail Blazers play their home games?
The Trail Blazers play their home games in the Moda Center.
Trail Blazers vs Clippers Predictions
Make sure to check out the Los Angeles Clippers vs Portland Trail Blazers betting picks and predictions above as we are here to let you know which side of the spread and over/under to be on. This is a game that is sure to be competitive and you will want to be on the right side of things when all is said and done.
With the Trail Blazers and Clippers in the West, they play each other a ton every single season. To this point, they've faced off over 225 times with the Trail Blazers holding a massive advantage. In fact, they've won over 65% of the head-to-head series to this point.
With all that being said, history is thrown out the window when this game starts. Both the Los Angeles Clippers and Portland Trail Blazers have a great chance to win this game and we are here to let you know who has a better shot to walk away victorious. Let's dive into how this game will go down and who will end up covering the spread.

Strong presence in US
Wide range of betting options
Generous bonus offers
UP TO $1000 BONUS
Great promotions
Best Multi interface platform
Easy registration process
UP TO $1000 BONUS
One of the Largest Gambling Sites in the US
Offers Casino, Sportsbook & DFS
Great Promotions
UP TO $1000 BONUS
LA Clippers vs Blazers Against the Spread Predictions
When making a Clippers vs Trail Blazers against the spread prediction, you must pick which team will win the game and by how many points. This can seem like a tough bet at first glance, but it's the reason you are here in the first place. We are here to make sure you're covered from every angle.
For example, let's say the Los Angeles Clippers are 5.5-point favorites over the Portland Trail Blazers here. In that case, a wager on the Clippers would call for a victory by six or more points while a wager on the Trail Blazers would require either a victory by any margin or a loss by five or fewer runs.
Betting against the spread is the most popular way to wager on NBA games as you're able to get even odds on both teams. You can be sure you'll find the best Trail Blazers vs Clippers against the spread predictions above.
Portland Trail Blazers vs Clippers Over/Under Betting
Wagering the over/under comes down to picking whether the Los Angeles Clippers or Portland Trail Blazers will combine for more or less than a certain amount of points. This number is called the total and set by sportsbooks. This number will also change as action comes in on both sides.
Let's say the over/under in this Clippers vs Trail Blazers game is set to 221.5 points. In this scenario, a wager on the over would call for 222 or more points scored while a bet on the under would ask for 221 or fewer points. It's extremely important to consider the PACE that these two teams play as it will give a strong indication on how fast this game will be played.
Wagering against the over/under is the second-most popular way to wager on NBA games as another way to get even odds on both sides. Make sure you check out the Clippers vs Trail Blazers predictions and picks above as we will highlight the best over/under predictions out there.

LA Clippers vs Trail Blazers Moneyline Predictions
When you aren't a fan of either the spread or over/under, wagering against the moneyline is always a familiar option. This involves picking which team will win the game outright and removes just about every concern involved with wagering.
Betting the over/under involves picking which team will outright win the game, allowing you to ignore both the spread and over/under. However, you must still pay for the juice. Let's say the Clippers are (-220) favorites while the Trail Blazers are (+180) underdogs.
This means you must lay $220 to win $100 on the Los Angeles Clippers. It also means a $100 winning bet on the Trail Blazers would return $180. We are here to bring you the best Clippers vs Trail Blazers over/under predictions above to make sure you can profit.
Trail Blazers vs Clippers Odds
Odds in the NBA tend to jump around more than any other sport and it's by no accident. With games almost every day and a ton of injuries at this point in the season, there is a ton going on before the game. With shootaround early in the morning, news will leak out afterward and will sometimes be unknown just minutes prior to tip-off. This can and will lead to panic between both sportsbooks and bettors as it's our job to react with efficiency.
Line movement is a critical piece of betting on NBA games and it's our job to be patient when necessary. It's also critical to know when the line might move the other way and you should in turn lock you wager in early. Make sure to check out the updated Clippers vs Trail Blazers odds and predictions above.
Live Streaming Clippers vs Trail Blazers
The United States currently doesn't offer any live streaming options when it comes to the NBA and sportsbooks. With that being said, things are sure to change before long and we will be the first ones to let you know when that happens. It's only a matter of time as the legal landscape of sports betting in the states is under constant progress.
For now, you have a couple of different options when it comes to live streaming Clippers vs Trail Blazers. The easiest of which is the NBA League Pass, which will give you access to every game across the league. You can also sign up for a paid streaming site, which will let you watch more than just basketball. The best of which include YoutubeTV, FuboTV, and Hulu.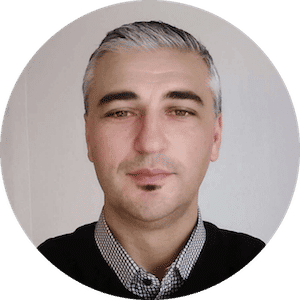 Admir
Admir aka "The Admiral" has been around the sports industry for more than two decades as a professional athlete and sports agent.