Clippers vs Pistons Predictions
April 10, 2021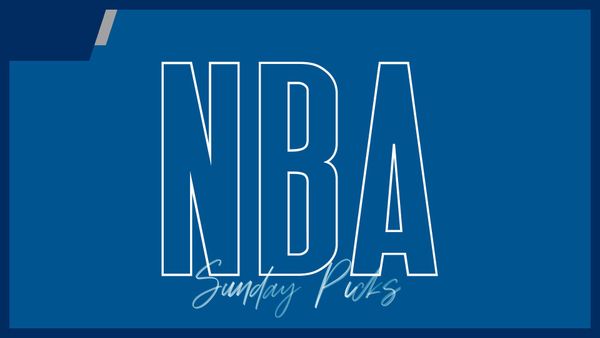 Clippers vs Pistons Pick: Pistons +12
Easy registration process
Great promotions
Best Multi interface platform
Get $1000 bonus
The Los Angeles Clippers and Detroit Pistons are in very different places in the NBA hierarchy. But Pistons vs Clippers is still an interesting clash, as both teams look to remain focused and pick up a victory they can build off of. In this round of NBA picks, we take a closer look at this contest and determine our best bet for a contest that might be better than expected.
Detroit Pistons vs Los Angeles Clippers Betting Pick
This game will be played at 10:00 PM ET at Staples Center
Why bet the Pistons:
✅ The Los Angeles Clippers have already announced that Kawhi Leonard is going to miss this contest. Kawhi may not be the only player to miss out on this game for the Clippers. Patrick Beverley, Serge Ibaka and Rajon Rondo are also on the injury report and this could turn into a "load management" game for Los Angeles.
✅ The Detroit Pistons are typically a decent team for covering large spreads. They play the slowest pace in the NBA, which means fewer possessions with which they can fall behind. They aren't likely to win this contest no matter who plays for the Clippers. But Detroit should be able to keep things respectable. Bettors may want to wait to hear the status of Jerami Grant before betting, though.
✅ Despite having the worst record in the Eastern Conference, the Detroit Pistons have won four of their last 10 games. Despite being mired in the throes of a lost season, they have at least been playing respectable basketball of late.
Easy registration process
Great promotions
Best Multi interface platform
Get $1000 bonus
General Info about Los Angeles Clippers vs Detroit Pistons
Could Pistons vs Clippers happen in the playoffs?
Technically, the Detroit Pistons and Los Angeles Clippers could get together in the postseason. The problem is that those games would have to take place in the NBA Finals. With these teams being in opposite conferences, there are fewer rounds in which these contests could happen.
What is the key to Pistons vs Clippers?
The most important thing in matchups between the Detroit Pistons and Los Angeles Clippers is focus. These teams are in opposite conferences, meaning that their games against each other may not be a top priority. But the team that gives more of an effort and rests fewer players could win big here.
Where do these teams play their home games?
The Detroit Pistons play their home games at Little Caesars Arena in Detroit. The Los Angeles Clippers, meanwhile, share Staples Center with the Los Angeles Lakers.
Pistons vs Clippers Predictions
Predictions for Los Angeles Clippers vs Detroit Pistons matchups require extensive research. The lack of familiarity between the two sides can make predictions tougher than they are against foes who play more regularly. But our volumes of research help make the best possible predictions when the Pistons and Clippers get together. Among the betting markets we look into are the point spread, over/under and the moneyline.
Pistons vs Clippers Against the Spread Predictions
Betting on Pistons vs Clippers against the spread is the most common way to wager on this game. Detroit and the Clippers are both teams with a proud history, making blowouts something they look to avoid. But in the point spread market, you can never rule out a blowout taking the underdog out of contention.
The key to this market is to understand how each team performs situationally in its games. Some squads are more likely to get blown out or blow teams out than others, which can impact how likely they are to cover the number.
LA Clippers vs Pistons Over/Under Betting
In the over/under market, bettors have to predict what the combined scoring will look like in a basketball game. As one would expect, there are two options here, as bettors can pick whether they think the total combined score will be over or under the amount listed by bookmakers before game time.
When predicting the amount of points that will be scored, it helps to watch each side to figure out how they like to play. Squads that use a slower tempo, for example, are less likely to see their games go over the total.
Detroit Pistons vs Clippers Moneyline Predictions
In games between the Pistons and Clippers, the goal of each side is to win. And in the moneyline market, the goal for bettors is to pick which side is going to win. Whether in the regular season or the postseason, basketball is a sport without ties, meaning that there is always a definitive outcome in this market.
One of the most underrated factors in picking moneyline winners is to understand motivation in the NBA. Every player in the league is capable of scoring points. But understanding the significance of games during the regular season is often the difference between winning and losing.
Odds for games between the Pistons and Clippers each season are based on a variety of criteria. They start with the stats of each side to that point in the season. Then, they are impacted by a series of factors that come into play in a much smaller sample size.
Among those factors is the most important piece of the puzzle, which is injuries. As the injury report becomes more clearly defined leading up to the start of a contest, it is possible to see huge shifts in odds as the status of each key player is determined.
Live Streaming Clippers vs Pistons
Fans who want to enjoy this event can do so thanks to all of the live streaming options that are available today. The NBA's League Pass option is probably the best choice for hardcore NBA fans, as it carries games from throughout the league for the bulk of the season. But fans who want to mix sports with entertainment can visit streaming services like Hulu and YouTube TV, which offer live streaming of basketball games in addition to other programming.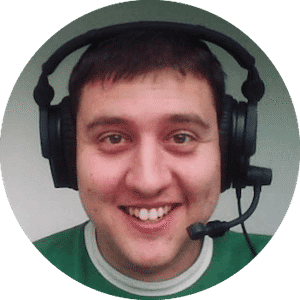 Jay Sanin
Jay Sanin is a sports writer and broadcaster from Albany, NY. He has covered sports betting and the gambling industry since 2013.